'The Book of Boba Fett' Soundtrack From Chapters 1-4 Released by Disney Music
Chapters 1 to 4 of The Book of Boba Fett are out now, and Disney Music has just announced on its Twitter account the release of the Vol. 1 album, which includes the original tracks from those episodes:
Listen to #TheBookofBobaFett, Vol. 1 (Chapters 1-4), with music composed by @ludwiggoransson now: https://t.co/ljmP1Vbcny

The Book of @bobafett, an original series, is now streaming on @DisneyPlus. pic.twitter.com/gCluW65nAi

— Disney Music (@DisneyMusic) January 21, 2022
You can go to their main page and choose your preferred music app to listen to the episodes' entire tracklist. The main theme was composed by Ludwig Göransson, and Joseph Shirley is credited together with Göransson on the rest of the series' original score.
The album contains 17 tracks and plenty of different music styles, but mostly suspenseful and dramatic compositions. More specifically, you'll find on track 17 "The Mod Parlour" electronic sounds that match perfectly with the discordant aesthetics of the young folks with the modified body parts. Then, it ends with the main theme we're used to listening over and over again.
If there's one thing that most fans agree on is the excellent quality of the music composed so far for the live-action Star Wars series on Disney Plus, and that's not an easy task for anyone following in the steps of John Williams.
We are three chapters away from the end of the series, or at least the Season 1 finale (if we're getting more). The Book of Boba Fett airs every Wednesday exclusively on Disney Plus. You can check out our review of Chapter 4 here.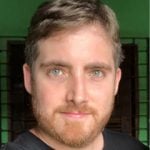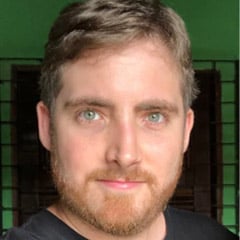 Clovis Bezerra has been a Brazilian Star Wars fan for as long as he remembers. When he's not working or with his family, he most definitely is reading a book or watching a movie.