Hasbro Unveils New Vintage Collection Boba Fett
The "Bring Home the Bounty" merchandising campaign still has a few more surprises in store, and Hasbro has just unveiled a brand-new Vintage Collection Boba Fett action figure based on his appearance in Chapter 15 of The Mandalorian, "The Believer."
GamesRadar exclusively revealed the figure earlier today as part of their ongoing collaboration with Disney and Lucasfilm. The "Morak" rendition of Boba stands at 3.75 inches tall and comes inside a vintage-inspired packaging with Kenner branding — these figures have quickly joined the list of the most sought-after Star Wars products, and with good reason! It's highly articulated with a fully poseable head, arms, and legs, plus it comes with four accessories to complete his classic "tough guy" look.
This new figure of Boba Fett as seen in Season 2 of The Mandalorian is particularly interesting because we only saw him sporting this specific version of the armor and outfit during Chapters 15 and 16. Before those episodes, the armor was in much worse shape, and then The Book of Boba Fett introduced a number of subtle changes and slight degradation to Boba's present-day costume again.
It'll be available at a recommended retail price of $26.49 later this year, aiming for a Fall 2022 release. Pre-orders open today (1/25) at 1pm EST. Check out some high-res pictures below: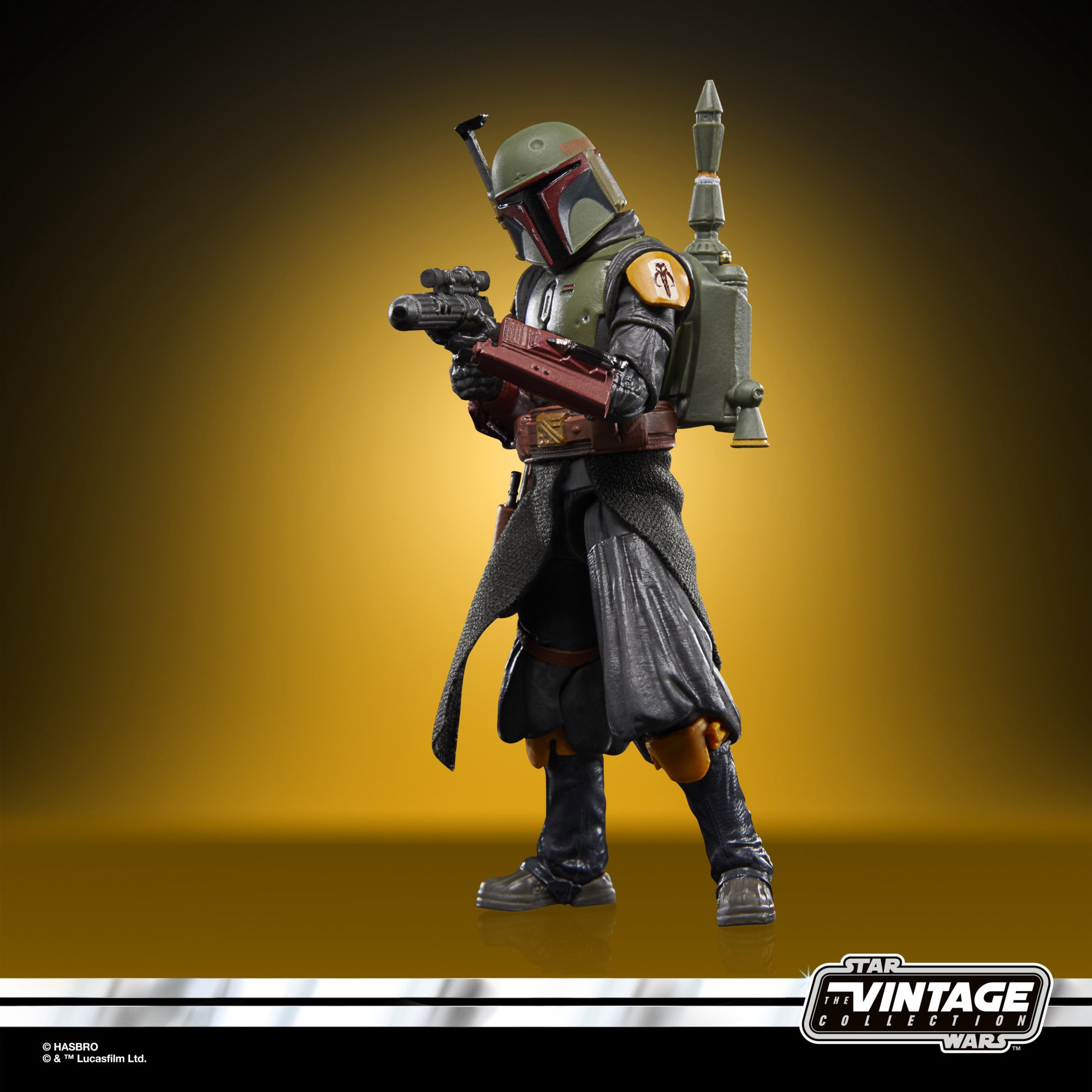 Francisco J. Ruiz is that guy who has watched Jurassic Park a thousand times and loves Star Wars. His hunger for movies is only matched by his love for video games. He graduated in English Studies from the University of Malaga, in Spain. As he keeps writing about what he enjoys (and doesn't) for websites all over, he's continuing his studies.