Three More 'Star Wars' Games, Including 'Fallen Order' Sequel, Coming from EA's Respawn Entertainment
Exciting times ahead for Star Wars gamers. EA and Lucasfilm Games have jointly announced the Jedi: Fallen Order sequel is, as previously reported, well into development, plus two additional projects from Respawn are in the works too!
Here's the bulk of the official press release (read the full text here):
Electronic Arts Inc. and Lucasfilm Games are joining forces to continue delivering all-new, world-class gaming experiences set within the beloved Star Wars galaxy.

Respawn Entertainment, best known for their work on Apex Legends™, Titanfall™ and Star Wars Jedi: Fallen Order™, is leading the development and production of these new projects.  Vince Zampella, Group GM and Founder of Respawn, will oversee this new phase of EA's relationship with Lucasfilm, building on Respawn's award-winning history in game development and expertise in telling compelling Star Wars stories.

Game Director Stig Asmussen and his team at the studio are already working on the next game in the action adventure Star Wars Jedi series, and are joined by two new teams working to deliver additional unique Star Wars gameplay experiences across multiple genres. Leading the development of Respawn's all-new Star Wars first-person shooter game is Peter Hirschmann, Game Director at Respawn, who has a long and accomplished history with the Star Wars franchise. The third title is a Star Wars strategy game developed through a production collaboration with the newly formed studio Bit Reactor, helmed by games industry veteran Greg Foerstch. Respawn will produce the new Star Wars strategy game while Bit Reactor leads on the development of the title.
Douglas Reilly, VP of Lucasfilm Games expressed his excitement about having Respawn work on more Star Wars stories following the success of 2019's Fallen Order:
"We are excited to continue working with the superbly talented developers at Respawn… They have demonstrated excellence in telling epic Star Wars stories along with best-in-class gameplay across different genres and we are looking forward to bringing more amazing experiences to the galaxy far, far away."
Work has already begun on all three projects, with the Jedi: Fallen Order sequel expected to hit either in late 2022 or early 2023, and Respawn is looking for folks passionate about Star Wars who can bring their expertise to the teams. Additional information on available job openings can be found at Respawn Careers. Bit Reactor is looking to hire as well — check out its openings here.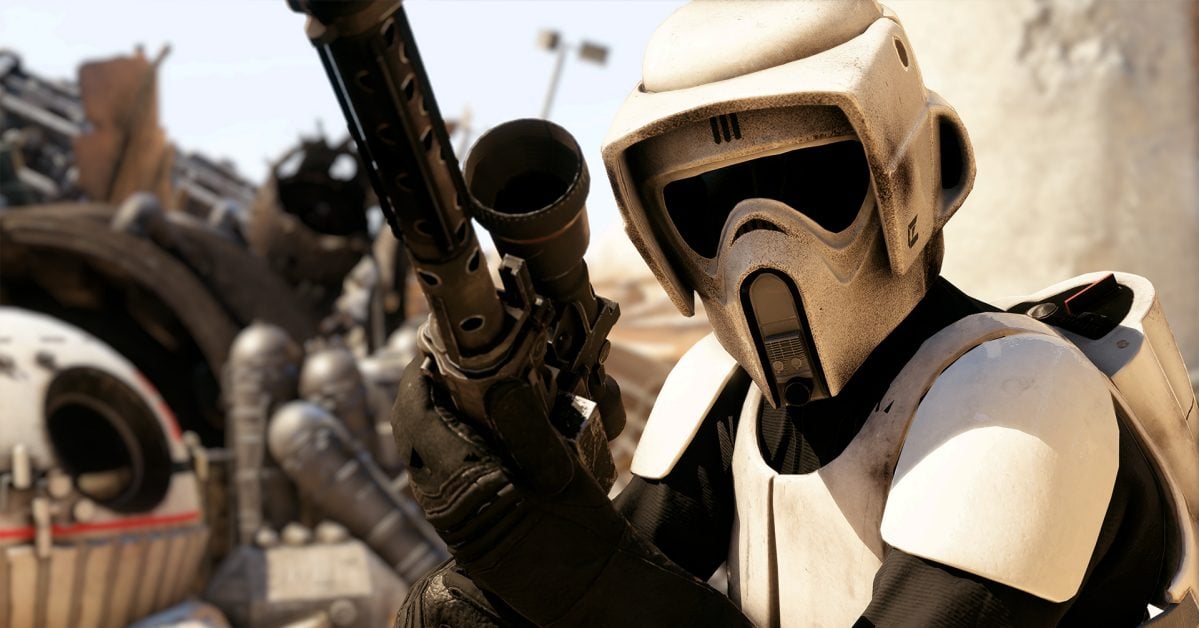 Respawn is no stranger to the FPS genre, as the company rose from the ashes of Activision's Infinity Ward (creators of Call of Duty) before the studio was rebuilt, plus it's become a household name in EA thanks to the two Titanfall games and the battle-royale spinoff Apex Legends. Moreover, the new Star Wars shooter is being directed by Peter Hirschmann, who previously worked as VP of development at LucasArts, and was executive producer on the original Star Wars Battlefront games.
Finally, the biggest surprise is the announcement of a new triple-A strategy game set in the Star Wars universe. Although mobile titles kept the spark somewhat alive, it's been a long time since we last saw a big strategic Star Wars game. This new project is especially exciting if we consider it's being handled by the newly formed studio Bit Reactor, created by ex-Firaxis devs (Civilization and XCOM series). Respawn will produce the new game and publish through EA, while Bit Reactor leads on the development of the title.
Expect many more gaming-related Star Wars news in the coming months as Lucasfilm Games revs up collaborations with studios from all over the world and the next Star Wars Celebration draws near.
Francisco J. Ruiz is that guy who has watched Jurassic Park a thousand times and loves Star Wars. His hunger for movies is only matched by his love for video games. He graduated in English Studies from the University of Malaga, in Spain. As he keeps writing about what he enjoys (and doesn't) for websites all over, he's continuing his studies.