New Images From 'The Art of The Mandalorian (Season 2)' and More From 'This Week in Star Wars'
"This Week in Star Wars" returned to the Star Wars YouTube Channel after a holiday break, and the episode showcased some gorgeous new images from The Art of The Mandalorian (Season 2), a highly anticipated upcoming release.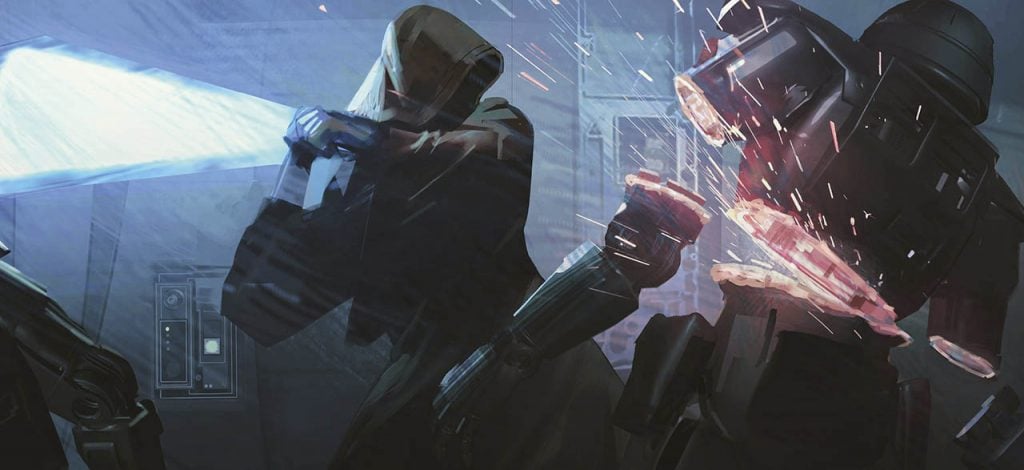 Show host Kristin Baver talked about the recent announcement of The High Republic Phase 2, which is taking the story 150 years in the past to expand upon the era and its characters, including the tale of a young Porter Engle. The show also covered a new initiative, "Build the Future" powered by Star Wars: Force for Change, as well as the return of the "Let's Draw Star Wars" video series for kids, where they will learn how to draw Boba Fett while also learning some more about him. You can watch the video below, at the end of the article.
Baver also talked about the two first chapters of The Book of Boba Fett, supplemented by comments from Temuera Morrison and Ming-Na Wen about their roles in the series. But, the cherries on top were the exclusive images of The Art of The Mandalorian which will arrive February 15.
StarWars.com also released an interview with Phil Szostak, who revealed he wrote the book entirely at home:
"This is the first book I've ever written on my laptop at home. That was a new experience, and definitely a challenge."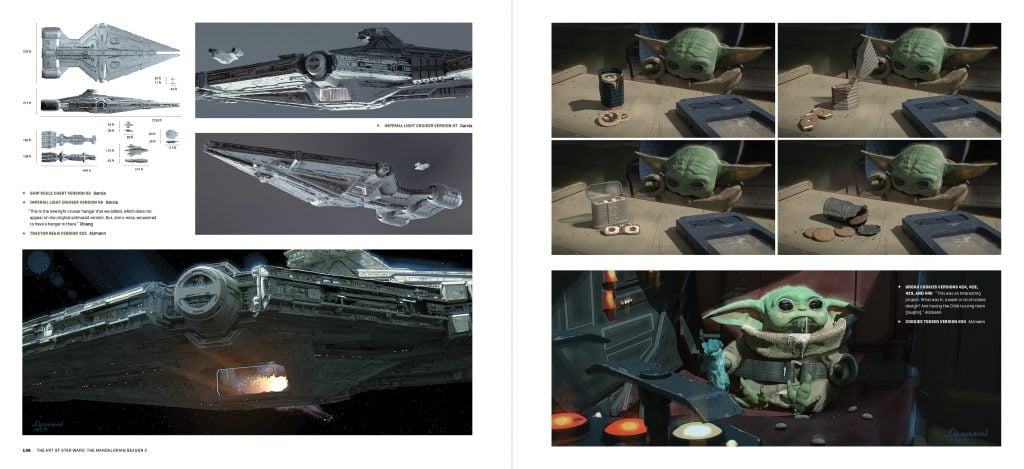 He talked about going back to Tatooine and the creation of Mos Pelgo as some kind of Western-looking outpost:
"I think looking for something different and letting the story kind of lead the way in a sense [was the method]. You know, this krayt dragon plowing its way under the town and down the main street lends itself to the idea of raised boardwalks. Just bringing that boardwalk aesthetic alone is reflective of a lot of Western films. And the Western aesthetic is a huge part of Tatooine in general. Putting those pieces together and creating this fairly unique-looking, one-bantha town that was also a pretty typical Western frontier town. There's one street down the middle of it. And we have really a handful of buildings, and then it peters out. And giving that sense that these are people that are having to personally deal with this crisis because they're so remote and far away from the more populous cities."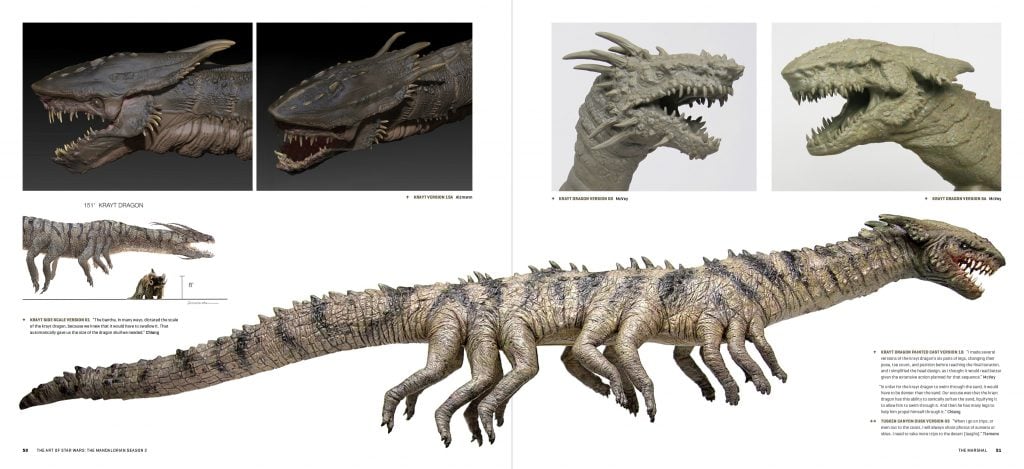 When asked about the creation of the Krayt dragon, he said:
"That was one of the biggest design challenges of the whole season. There had been some previous design for what a krayt dragon could be […] There had also been some previous designs for what they might look like from both [Ralph] McQuarrie and Terryl Whitlatch, […] So, we were definitely trying to honor that work, as to what a krayt dragon could be, but then also bringing it to the modern era, and make something that was a real threat."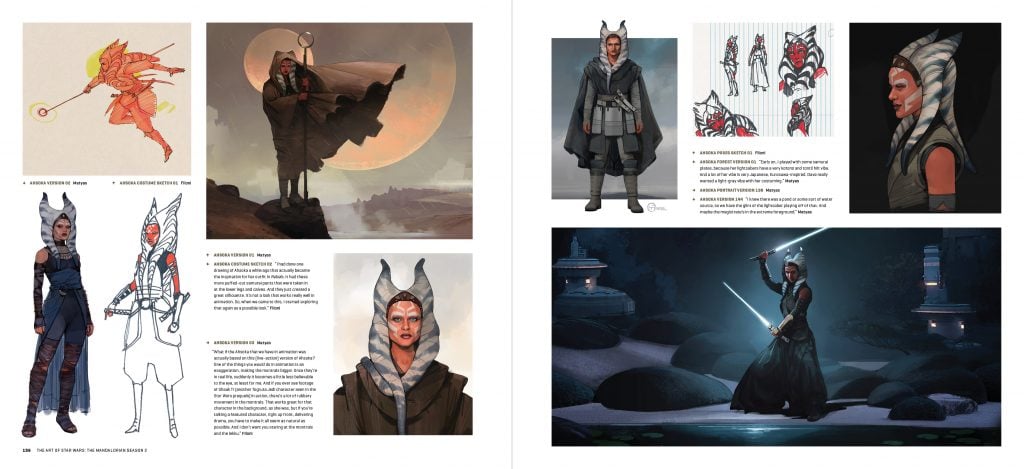 Ahsoka Tano, being a new character in live-action but a well-established one in animated series such as The Clone Wars and Rebels, was another great challenge for the art team:
"Translating a beloved animated character like that into live action is definitely a difficult task. And talk about expectations! I think [director, executive producer] Dave Filoni, in particular, being the person who co-created her and was shepherding her moving from animation to live action, felt a huge weight of responsibility to bring her to life in a way that honors everything that people already love about her.

To honor what came before but at the same time, not feel like you have to match it perfectly, isn't easy."
He talked about many other things featured in the book, including Luke's last-minute appearance, the general Star Wars aesthetic and designs (the references throughout our human history and the arts produced so far), and the creative process of the worlds and characters. One part that stood out was the different aesthetic aspects of the Star Wars eras:
"It's funny you mentioned that, because I've actually been working on a presentation that I'm giving on the aesthetic of the High Republic era. And it's a bit of a tricky thing, because if you want to think about it very simply, it's just all the things that George Lucas loves, visually, and throw them all in the bag, and like, shake it all up, and something falls out. And it's kind of Star Wars-y."
It probably means he's working on some new live-action or animation content for Star Wars. Let's cross our fingers and hope we can see it in the near future. You can check out the complete interview here.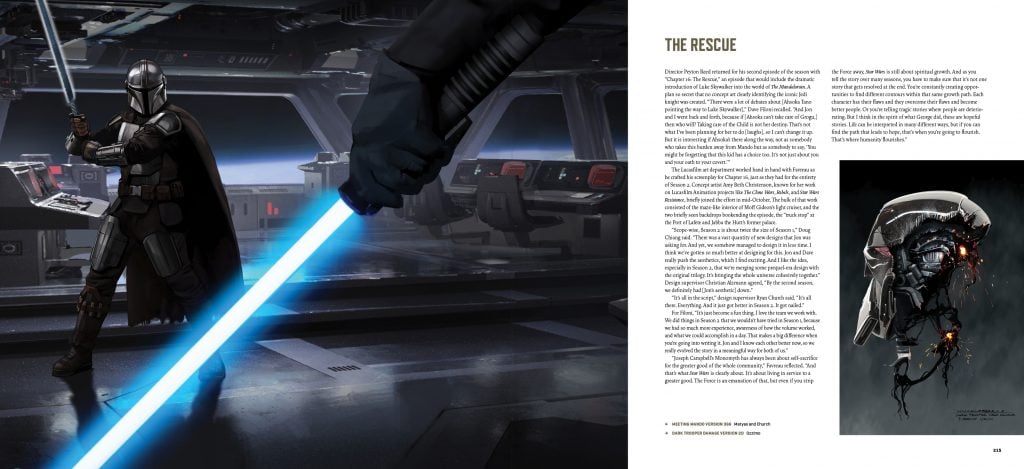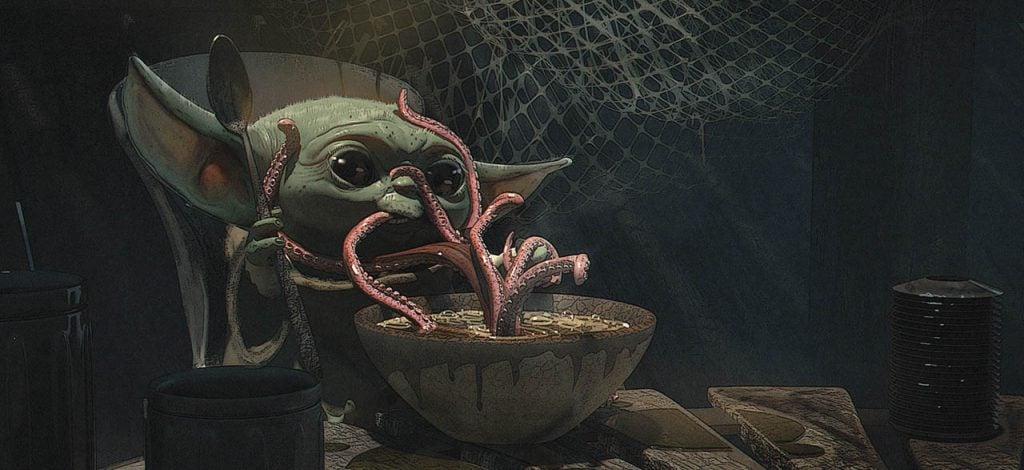 Here is "This Week in Star Wars" (January 13, 2022):
Fans are now able to pre-order their copy of The Art of The Mandalorian. Don't forget to follow us on all social media apps, as we'll be doing some raffles and you might get to win one.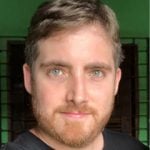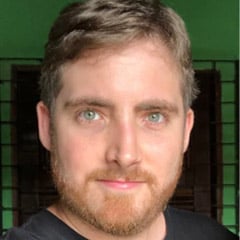 Clovis Bezerra has been a Brazilian Star Wars fan for as long as he remembers. When he's not working or with his family, he most definitely is reading a book or watching a movie.