Temuera Morrison and Ming-Na Wen Promote 'The Book of Boba Fett' Across Six Video Interviews
Every movie and TV show has their round of interviews in which the lead actors are obliged by contract to participate. In many cases, we see them take it as a burden, but for Ming-Na Wen and Temuera Morrison, it appears they are having the time of their lives talking about Star Wars and their experiences being part of the universe. And now, after the second episode of The Book of Boba Fett has aired, those interviews are starting to pop up all over the Internet.
You will find below six of them plus some highlights from us. Beware, as there are SPOILERS if you haven't seen the first and second episodes of the show.
On the first one, when Cheslie Kryst, from ExtraTV, asks Temuera how it feels to be on the show, he answers:
It's a wonderful opportunity to create fresh stories, delve a little deeper into what makes this Boba Fett tick. Obviously, he's had a bit of a hard time; he lost his dad, Jango, and again joining forces with a master assassin, Fennec Shand, played by Ming-Na was just a wonderful, natural rapport. The chemistry was there from day one, and boy we worked hard, but we had fun doing it, and the biggest thing was we became a family as well.
Ming-Na also talked about the pressure of making this show, her relationship with Temuera, and the fandom. Moreover, Morrison discusses the transition between The Mandalorian and The Book of Boba Fett, and the dedication of all the crew involved in both shows. Watch it below.
In this other interview, they talk with Carmine Carpenito from kinowetter about the pressure (again) of making this series for the eager fans, the changes of Boba Fett after a near-death experience, and Temuera's change from Attack of the Clones (2002) to nowadays. They do it while having tons of fun.
On the TVLine interview, Matt Mitovich asked all the right questions: about the twin Hutts, Black Krrsantan, upcoming villains, Fennec's stunts, and more.
Chris Killian at Comicbook.com asked about Black Krrsantan and his possible future in the series, the differences between playing Jango and Boba Fett (again), and which characters of Star Wars Ming-Na and Temuera would like to interact with.
ET Canada brought Carlos Bustamante, and this time Temuera, if not for Ming-Na's quick intervention, almost spilled the beans on a future action scene with Fennec and Fett on a gunship.
Alyssa Ray, from E! Red Carpet & Award Shows, hosted this last interview. Ming-Na Wen and Temuera Morrison talked about their characters after their rebirth, especially Boba Fett's changes trying to lead with respect instead of fear; the difficulties of filming in hot places with a lot of sand, and how both did most of their stunts.
Boba Fett and Fennec Shand have a long road ahead of them, and we can't wait to see whether their relationship will be as smooth as their actors' in future episodes of The Book of Boba Fett.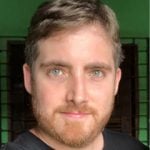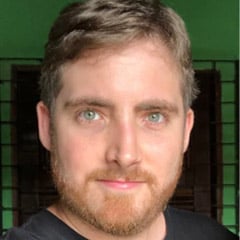 Clovis Bezerra has been a Brazilian Star Wars fan for as long as he remembers. When he's not working or with his family, he most definitely is reading a book or watching a movie.