Updated With Videos Showing Actual Filming! 'Star Wars: Andor' – More Photos From the Black Park Set Revealed
As we learned last week, the upcoming Disney Plus show Andor is getting ready to start shooting in a known Star Wars location, at Black Park (Buckinghamshire, U.K.) Today, more images from that location have been released, once again, via Bespin Bulletin. You can check out their Instagram post right here, and use the arrows on the sides to cycle through them:
View this post on Instagram
Even though there is nothing ground-breaking and they are in the same vein as the ones from last week, we can already start to picture the look of the scenes that will be shot here. There is no confirmation from Lucasfilm that Andor will be shooting here, but these folks have been very reliable in the past, especially when it comes to U.K.-based Star Wars productions.
They are now saying that filming in this location will begin this week, and last week they mentioned that they will be shooting here until the end of June. If true, this probably means that the upcoming series will heavily feature a forest planet. Whether it's a new one or one we have seen before, we still don't know. These images certainly don't look like anything we have seen in live-action so far, except for maybe Endor and/or The Mandalorian Chapter 4, Sanctuary.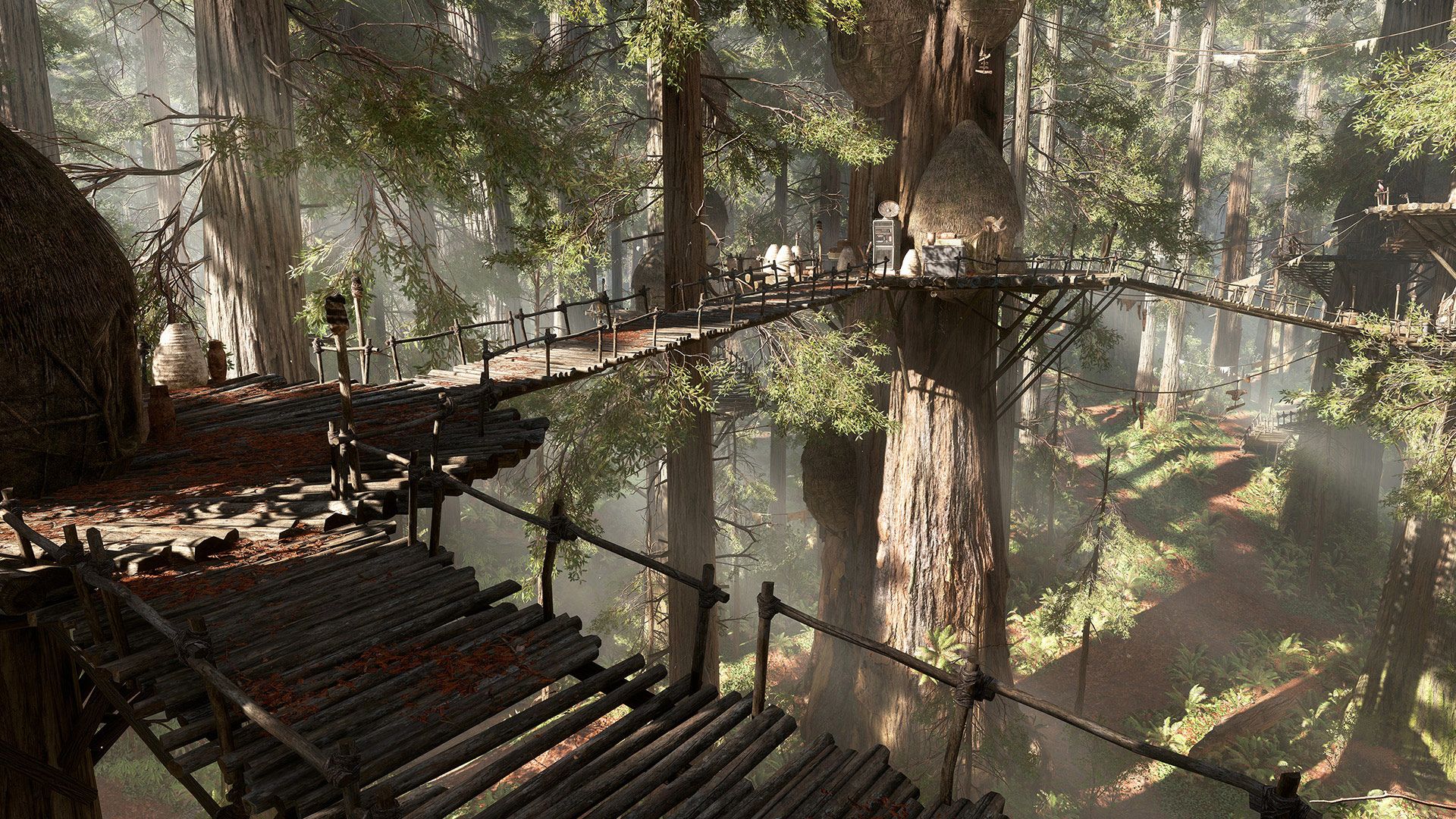 While the close-up images don't look so familiar, the wide shots should, as Black Park has been a location where two Star Wars films from the Disney era shot good chunks of their footage — both The Force Awakens and The Rise of Skywalker filmed the Takodana and Resistance base sequences there, respectively.
Andor is currently shooting in Dorset but will wrap there very soon. However, these are not the only pictures from the show that have leaked online. Over the weekend, several pictures from the Scottish Highlands looking very Star Wars-ish were released on Reddit. It's possible that they are Andor-related, and that crew is doing some second-unit shoots up there, or maybe they are from another Star Wars production altogether. Time will tell, but this was not the first time we heard about Lucasfilm planning to film something in the Highlands, as last year a rumor came out of a Star Wars movie doing some scenery shoots there by December of 2020. We will keep you updated when we find out more about it.
Andor will consist of 12 episodes, scheduled to come out at some point in 2022.
Update!
And now Bespin Bulletin even got their hands on footage showing actual scenes from the series being filmed, which represents an update on their previous statement saying that filming over there would begin this week — it's happening already! Check the footage out below (again, use the arrows in the Instagram post to navigate through it). Also, if you are avoiding spoilers, then you may want to skip these videos:
View this post on Instagram
Miguel Fernández is a Spanish student that has movies as his second passion in life. His favorite movie of all time is The Lord of the Rings, but he is also a huge Star Wars fan. However, fantasy movies are not his only cup of tea, as movies from Scorsese, Fincher, Kubrick or Hitchcock have been an obsession for him since he started to understand the language of filmmaking. He is that guy who will watch a black and white movie, just because it is in black and white.