Next 'Star Wars' Movie Could Be Doing Scenery Shoots in Scotland in December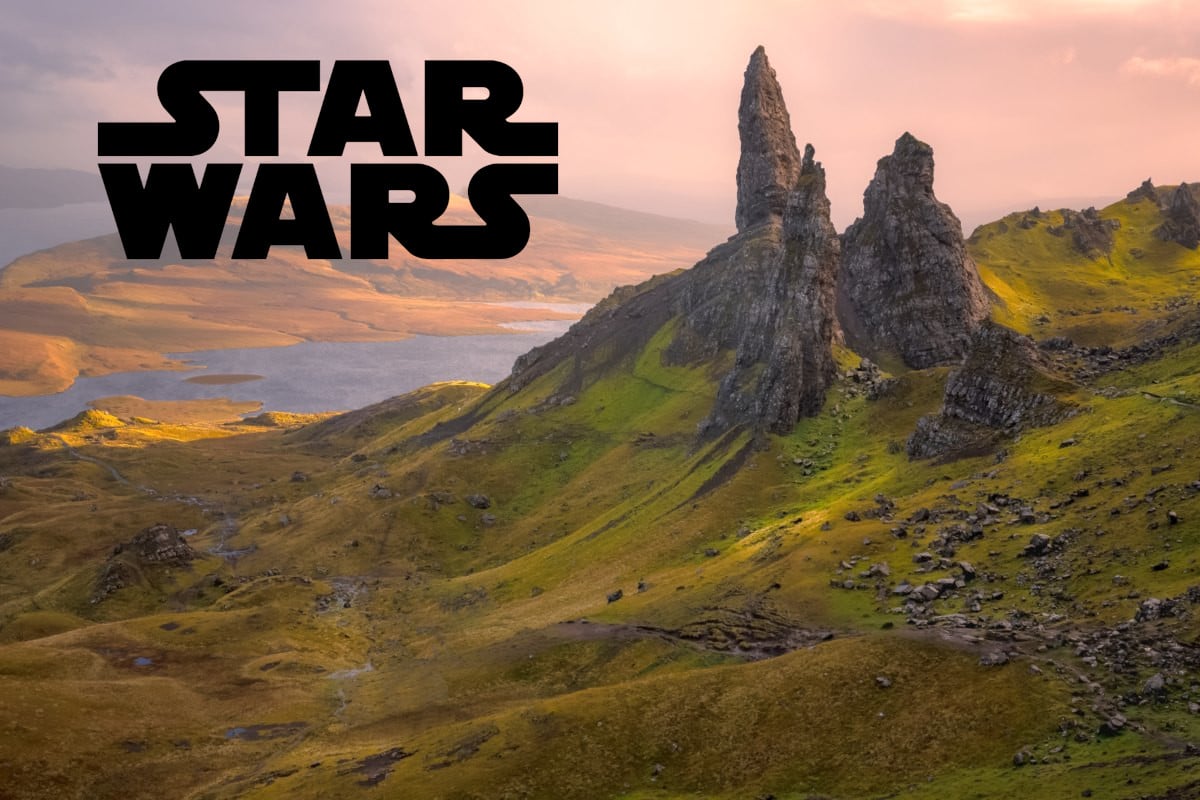 Scotland could be getting ready for some Star Wars action, as it is rumored that filming for a new movie in a galaxy far, far away, will take place in the Highlands, Scotland. At least, so says the Scottish Daily Record, which claims to have a source saying that in December of this year, three days of filming will take place for a new Star Wars movie. The source told them:
It's great that 'Star Wars' have decided to use Scotland's breathtaking scenery for some of their first production shots. The film is still a few years away thanks to the COVID crisis but it will be very exciting for fans to hear that the ball has started rolling on this highly anticipated movie.

Filming will take place in the Highlands and will focus on the hills and surrounding areas. It will likely be a small crew and an assistant director heading to Scotland to film over three days.

'Star Wars' is the latest in a long list of films to showcase Scotland and everything this beautiful country has to offer."
The site is also assuming this is for Taika Waititi's upcoming Star Wars movie, although neither their source nor Lucasfilm has confirmed that. We should also keep in mind that this is not official information, but still, it's pretty exciting that the studio is in fact preparing the next movie in the franchise.
We must also remember that this does not mean principal photography will commence soon, and we could be waiting an entire year for that, but make no mistake about it – if this is true, this is good news for everybody. Even though Taika Waititi is immersed in pre-production for the upcoming Thor: Love and Thunder for Marvel Studios, if Lucasfilm is already preparing some location filming, they must have at least a draft in their hands for the upcoming movie (assuming the next film in line is indeed Waititi's).
Waititi will be the director and co-write the upcoming Star Wars movie with Krysty Wilson-Cairns (1917). Disney is planning to release a new Star Wars movie on December 22, 2023, and Waititi is set to direct his project shortly after he finishes production on Thor, so the dates match up.
Meanwhile, Disney is focusing their efforts on developing content for Disney Plus, as we are 11 days away from the season 2 premiere of The Mandalorian, and in two weeks, the upcoming Cassian Andor-centered live-action TV show could begin filming.
Miguel Fernández is a Spanish student that has movies as his second passion in life. His favorite movie of all time is The Lord of the Rings, but he is also a huge Star Wars fan. However, fantasy movies are not his only cup of tea, as movies from Scorsese, Fincher, Kubrick or Hitchcock have been an obsession for him since he started to understand the language of filmmaking. He is that guy who will watch a black and white movie, just because it is in black and white.