More Photos from the 'Star Wars: Andor' Set in UK; Residents Debunk Report That Locals Are Upset Over Set Construction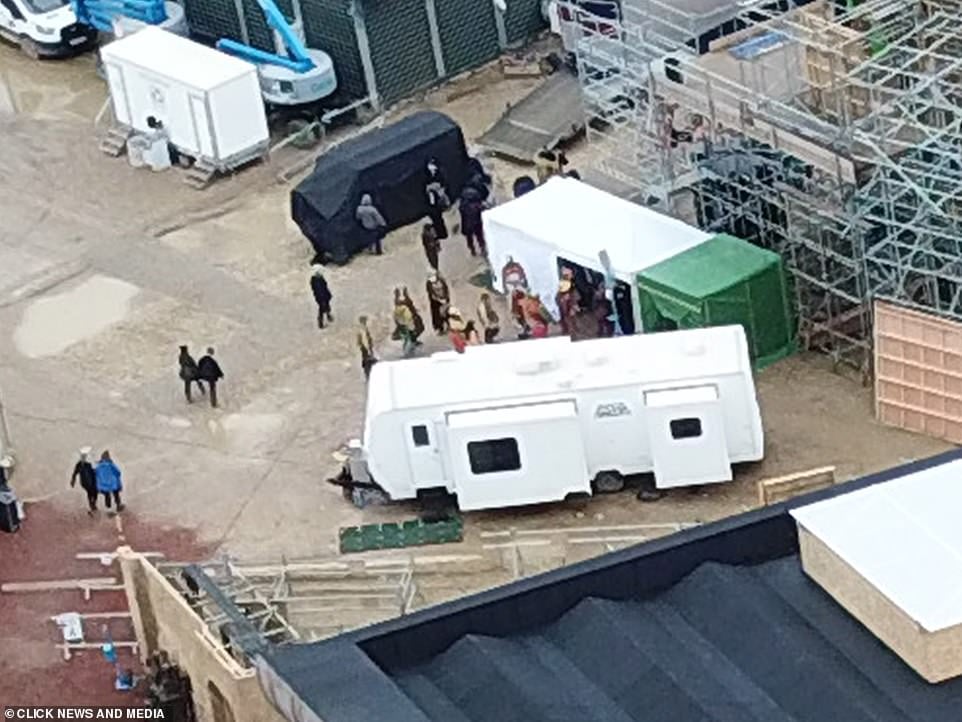 Last month, a report from British publication The Sun said that a new Star Wars set was being built in Little Marlow, Buckinghamshire, and that it was upsetting people who lived in the area. The report said that the sets were being built for the upcoming Obi-Wan Kenobi show, starring Ewan McGregor. Following their report, multiple outlets and sources disputed this, saying it was actually a set for Star Wars: Andor. One of our readers local to the area commented on our article about the story debunking the report that locals were upset about the set. Here is what they had to say:
"As a local I can confirm that the Sun article is mostly false. The set is not particularly bothering anyone, in fact most people I know of find it quite exciting. Secondly as mentioned in this article's update the series is probably Andor, not Obi Wan Kenobi. Finally the money from the use of the land is being put back into the area to create somewhat of a nature reserve around the river, so it should overall help the nearby wildlife."
It is a nice slice of good news to hear that not only will production for the show not damage the environment but in the end lead to helping the wildlife of the area, so credit to Lucasfilm and Disney if it pans out they way the intend it to.
Daily Mail has posted new images from the active Andor set (one of them even shows people in costume):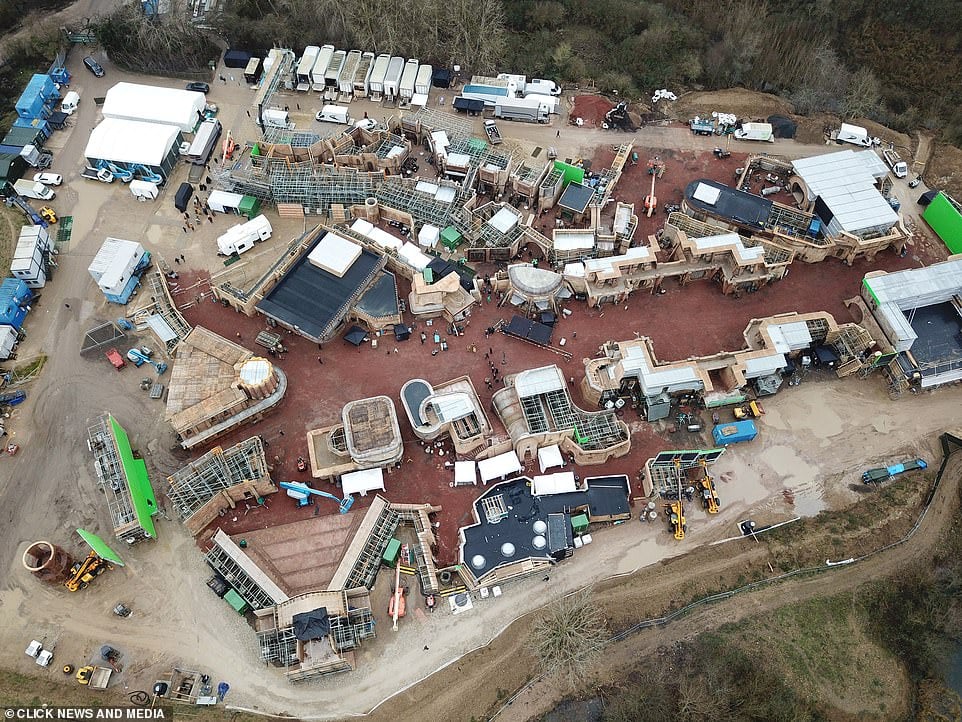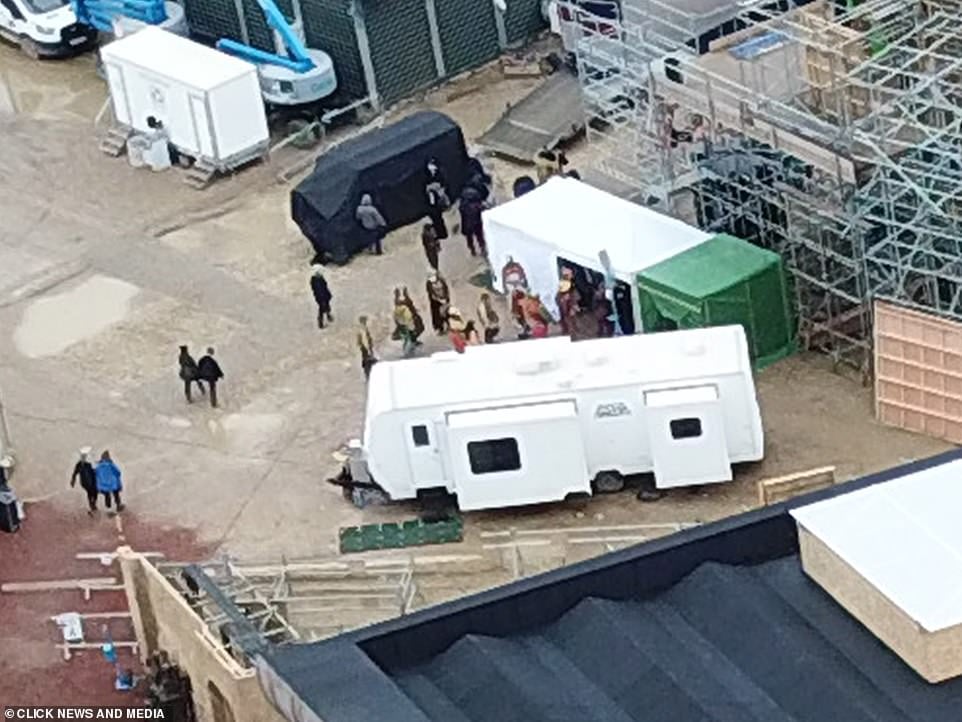 It should be pointed out that Daily Mail is also incorrectly reporting this is a set for Obi-Wan Kenobi. Ewan McGregor confirmed earlier this week that his show will film exclusively in Los Angeles, not in the U.K. As stated earlier, these sets are for Star Wars: Andor.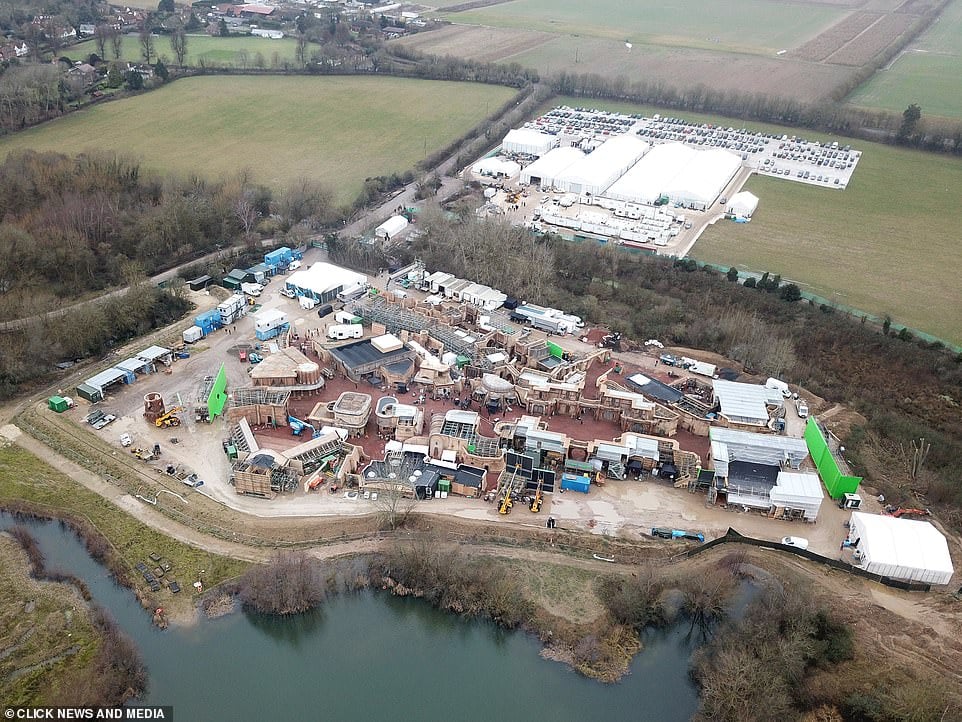 In our initial report, you can also see that some fans on Reddit have identified similarities between the original set photos and the sizzle reel premiered last December at Disney's Investor Day 2020. That day, Kathleen Kennedy confirmed that Star Wars: Andor has been shooting since early December in London and that the show will have 12 episodes in total. We also learned earlier this week that Ben Caron and Susanna White will direct several episodes of the series, alongside Toby Haynes. Tony Gilroy is still the showrunner and main writer of the show, having even rewritten the pilot episode when he was brought on board.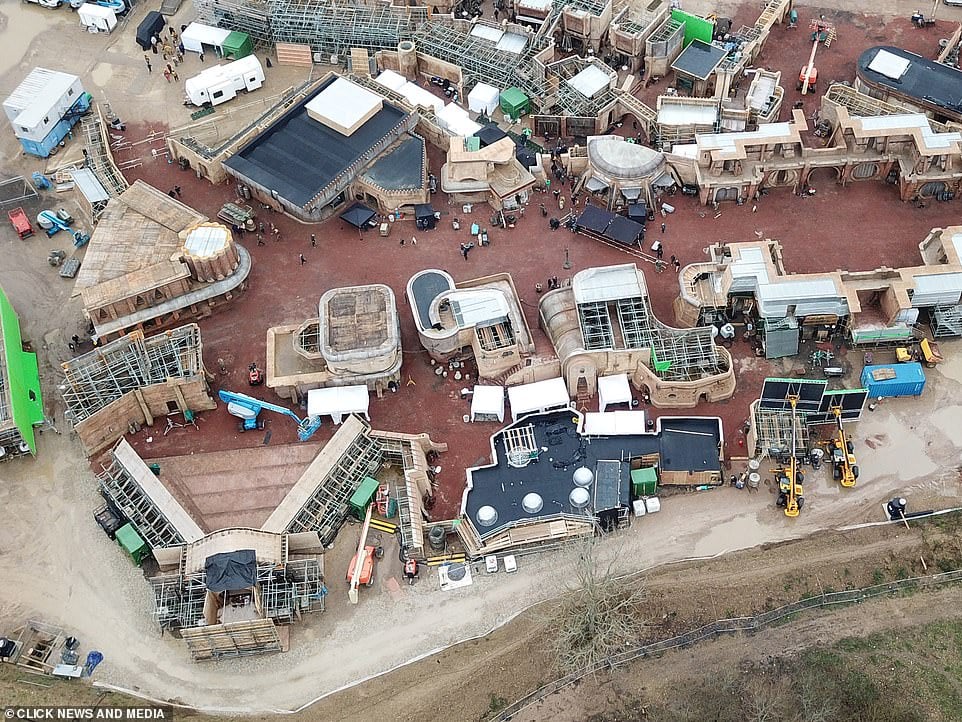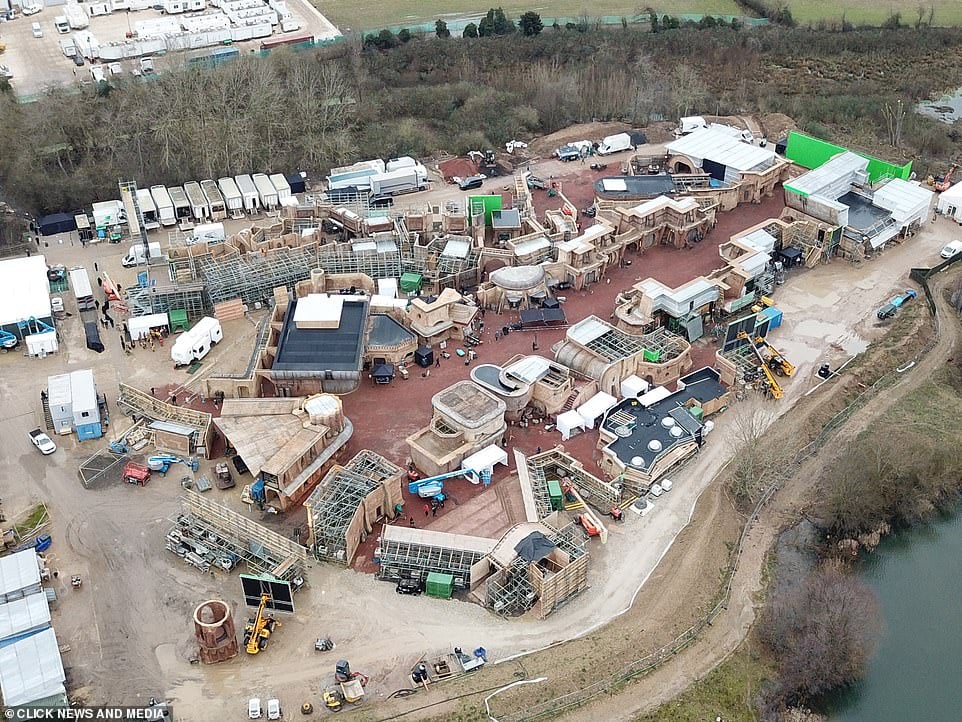 Additionally, Bespin Bulletin have shared some close-up pictures of the same set in their Instagram post:
(To navigate through the different images, use the small arrow to the right of the Instagram post)
View this post on Instagram
Star Wars: Andor will premiere exclusively on Disney Plus in 2022.
Miguel Fernández is a Spanish student that has movies as his second passion in life. His favorite movie of all time is The Lord of the Rings, but he is also a huge Star Wars fan. However, fantasy movies are not his only cup of tea, as movies from Scorsese, Fincher, Kubrick or Hitchcock have been an obsession for him since he started to understand the language of filmmaking. He is that guy who will watch a black and white movie, just because it is in black and white.