Mark Hamill Considers 'The Rise of Skywalker' to be His Swan Song for Luke Skywalker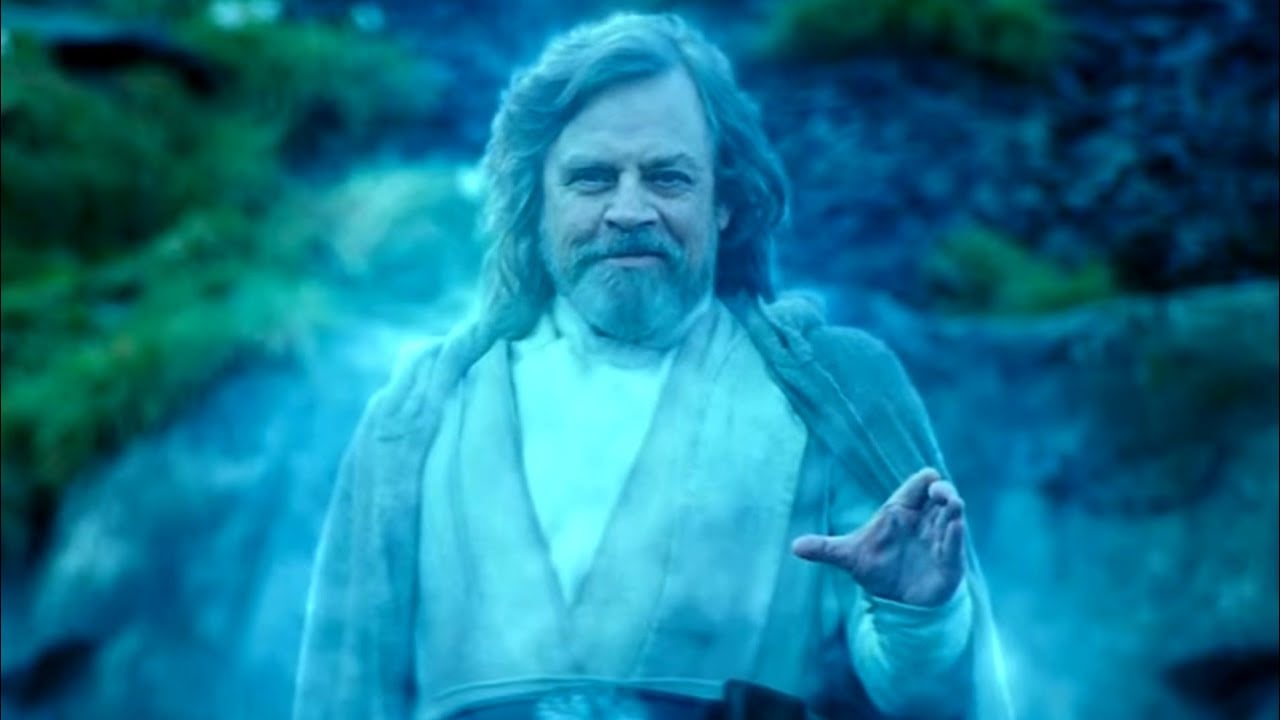 A few days ago, Mark Hamill revealed that Star Wars: The Rise of Skywalker was his final performance as Luke Skywalker. Now, he's elaborating a bit on his statement by indicating that he is not opposed to the idea of returning, but he believes that the final film of the Skywalker Saga was a suitable send-off for the character, and that he feels it's time for other characters and actors to take the spotlight.
On May 9, 2020, Mark Hamill left a note claiming that his days of playing Luke Skywalker were done with the release of The Rise of Skywalker:
May The 9th Be A Bittersweet Episode- Knowing It Was The Last Time I Would Ever Play Luke#ByeByeSkywalker pic.twitter.com/KjWKVSksLZ

— Mark Hamill (@HamillHimself) May 9, 2020
This lines up with previous messaging from the original Star Wars lead actor, such as when he mentioned on June 30, 2019 that The Rise of Skywalker was his final Star Wars movie, or when he wrote an April 3, 2020 "thank you" note to the fans. Talking to Entertainment Weekly two days later, he has indicated that this is a creative decision and that he's looking forward to enjoying new content – such as The Mandalorian – as a fan. Hamill initially explains that he feels that the character's story has a sense of completeness to it and that he doesn't want to hog the spotlight:
"I had a beginning, middle, and end. Those films gave me far more than I ever expected when we started out so it's never even occurred to me. My farewell was in Episode IX and it was bittersweet. I love all those people and I certainly have affection for George and the character he created. I'm full of gratitude for what it has given me and my career but I don't want to be greedy. There are still so many more stories to tell and so many great actors to tell them, they don't need me."
As it stands, The Rise of Skywalker completed with Luke Skywalker's acceptance of becoming a mentor, telling Rey that he learned from his prior failures and giving her the confidence to carry a new generation of Jedi forward, emphasizing the points established in The Last Jedi that were left unspoken to his last student when she left to fight in the war. He demonstrates the sense of peace and purpose that he has as part of the Force, being with Rey in her final confrontation and silently approving as she commits to a new identity as a Skywalker. And while Rey and Luke likely communicate going forward, when stories set after the end of the Skywalker Saga are inevitably told, Mark Hamill may just feel that those stories don't need his physical presence in order to work.
Still, a return to a role after publicizing a retirement plan would not be out-of-character for Hamill, as his second-most-famous role of the Joker went through that process. Starting in 1992, he voiced the character in Batman: The Animated Series, and he would continue to reprise his role across the DC Animated Universe, which lasted all the way through 2006 (occasionally lending his voice to the character for some appearances outside of the setting). In 2009, he played the character again in Batman: Arkham Asylum, and made a commitment to a franchise; but when 2012's Arkham City arrived and ended with the plot twist that – spoiler alert – a terminally-ill Joker died for real after a failed bid to obtain immortality, Hamill explained that he felt that that was the perfect point to check out and let other voice actors try their hand at playing the character, like Troy Baker in the prequel, Arkham Origins. However, Joker appeared as a hallucination and in flashbacks in the sequel, Arkham Knight, which let him voice the character again. While plenty of other voice actors have taken a crack at the role of the Joker since then, Hamill has continued to voice the character when requested.
It seems possible, then, that this may not be the last that we've seen Mark Hamill as Luke Skywalker, at least where voice-overs are concerned. There's a good 30 years of content set between Return of the Jedi and The Force Awakens that Lucasfilm is starting to explore now that the sequel trilogy has concluded, and as such, there would likely be opportunities for Hamill to return as the voice of Luke Skywalker in animated form. Hamill voiced Luke in Star Wars: Forces of Destiny, and considering his prolific voice acting career, it seems like animation would be the easiest place for him to keep playing the character to explore that long span of time. But for the time being, it seems that Luke Skywalker's story is finished, alongside the story of his twin sister Leia Organa, as both of them were symbolically buried in the place where the adventure truly began, with one of many potential successors looking to the horizon as he once did.
Star Wars: The Rise of Skywalker is now available to watch on Blu-Ray, DVD, Digital, and VOD formats, and it's now streaming on Disney+.
Grant has been a fan of Star Wars for as long as he can remember, having seen every movie on the big screen. When he's not hard at work with his college studies, he keeps himself busy by reporting on all kinds of Star Wars news for SWNN and general movie news on the sister site, Movie News Net. He served as a frequent commentator on SWNN's The Resistance Broadcast.