Rumor: New 'Star Wars' Shooter Coming in 2021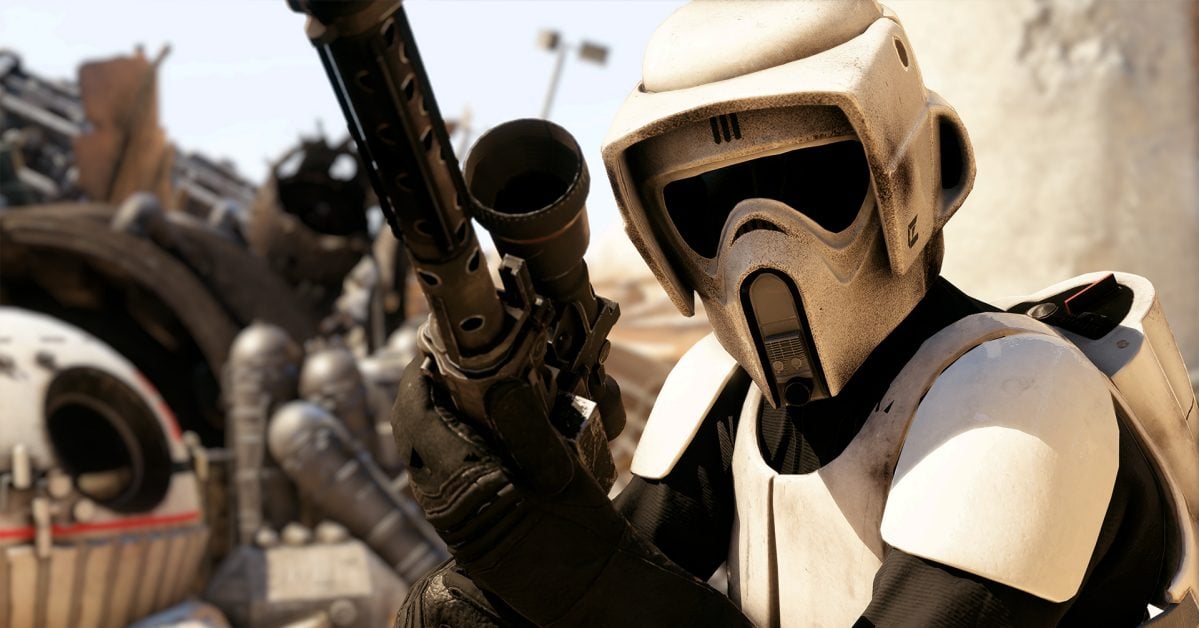 Potential Star Wars video game projects keep piling up as the rumor mill goes into overdrive.
The last few weeks have been incredibly busy regarding Star Wars video games. On January 11, we learned that Lucasfilm had created a gaming branch which would follow in the footsteps of LucasArts and coordinate all future video game endeavors. This was quickly followed by the announcement of a new Indiana Jones title from Bethesda and an open-world project by Ubisoft's Massive Entertainment (The Division).
Beyond those official reveals, solid rumors started to swirl around a potential Knights of the Old Republic remake or reboot of sorts. And now Game Rant has reported a rumor from the r/GamingLeaksAndRumours subreddit which states a new, medium-sized shooter from EA is releasing later this year. The user u/OrcaOrcaisnotalone dropped the tidbit after sharing details more than a week ago about a heavily rumored KOTOR 1 & 2 re-release, information that has been backed in the last few days by more reliable sources in the gaming community.
About this new game, he said the following:
The project has been in development for more than two years now.
It's something closer to Star Wars Squadrons than EA's other Star Wars triple-A releases.
It's a shooter, but it could be first or third-person.
Releasing on all major platforms in Q4 2021.
It's being built in Unreal Engine 4 (used by Fallen Order).
He also mentioned "Day of the Tentacle sources," implying he is getting his info from someone inside Lucasfilm Games. While he could be making educated guesses based on recent developments and other rumors, Lucasfilm Games VP Douglas Reilly recently promised more Star Wars games from EA beyond the much-anticipated Jedi: Fallen Order sequel, and EA reps even stated some announcements could be coming later this year.
Furthermore, actors who were part of Battlefront II's single-player campaign are doing motion-capture and voice acting together again. With post-launch development for Battlefront II absolutely done since last year and Battlefront III still quite far from being a thing (DICE is now completely focused on Battlefield 6), it only makes sense that the actors behind Iden Versio, Admiral Versio, and Del Meeko are doing work for another project.
Don't be surprised if a Battlefront spinoff focused on expanding Inferno Squadron's story and role in the Galactic Civil War is announced later this year. After all, a spinoff similar to what we are proposing here was cancelled in 2019, and EA is well-known for reworking ideas and assets from cancelled Star Wars projects.
Francisco J. Ruiz is that guy who has watched Jurassic Park a thousand times and loves Star Wars. His hunger for movies is only matched by his love for video games. He graduated in English Studies from the University of Malaga, in Spain. As he keeps writing about what he enjoys (and doesn't) for websites all over, he's continuing his studies.