Rumor: 'Rogue One' Spinoff Series Starts Filming November 4 Under Working Title 'Star Wars: Andor'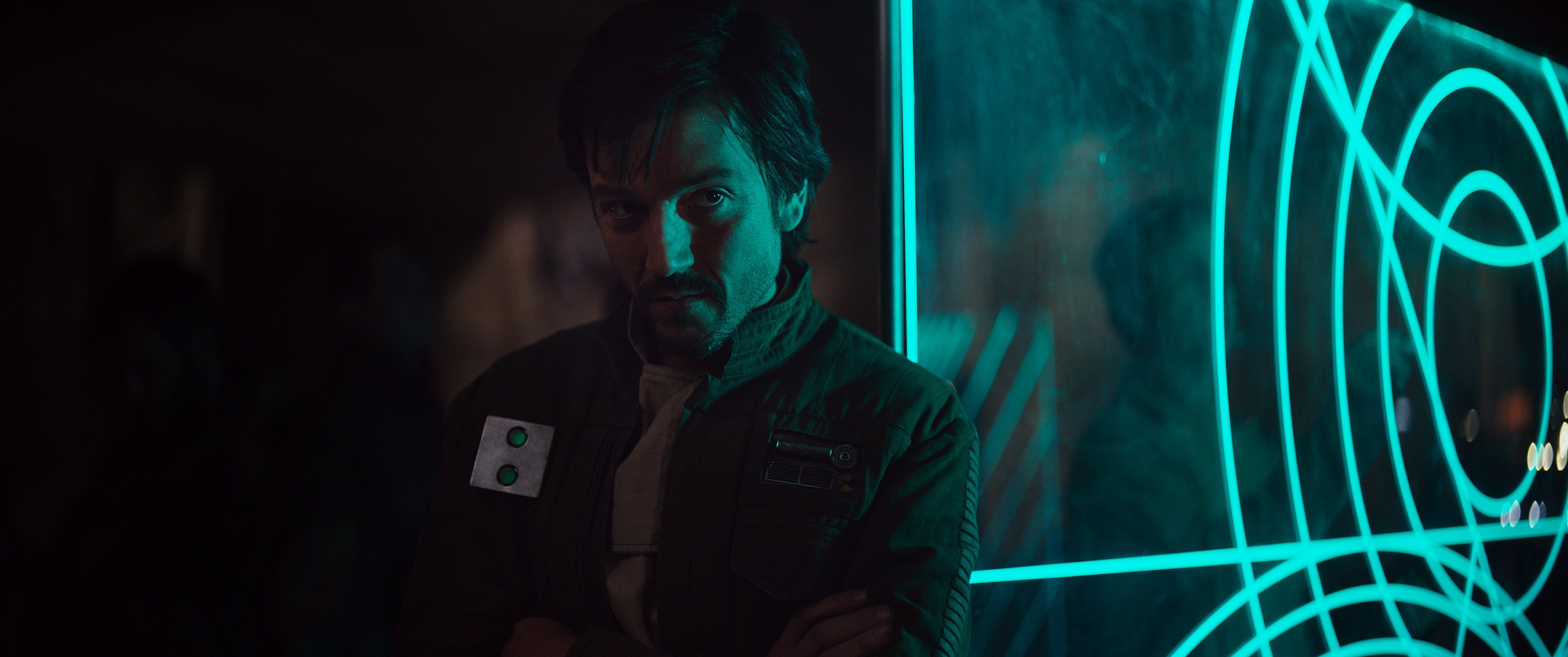 The start of production is imminent on the Cassian Andor-centric Star Wars series.
Fans of 2016's Rogue One: A Star Wars Story will be pleased to hear that the Disney+ spinoff show is almost ready to roll cameras. The series, which centers on Diego Luna's character Cassian Andor, was six weeks into pre-production before the pandemic halted in-person development in February. Things got back up and running in July, with several casting announcements and creative shifts having been made since then.
Now, the Film & Television Industry Alliance (via Bespin Bulletin) has posted some info about the series, including a production start date of November 4th at Pinewood Studios in England. This backs up a previous scoop by Bespin Bulletin, indicating a 2021 release. FTIA also revealed that the show is shooting in Los Angeles, which will most likely be to utilize the Volume technology seen in The Mandalorian.
The series is listed under the title Star Wars: Andor, which BB speculates is just a placeholder for the time being. Hopefully, that is the case. It comes off as a low-effort name for a show that could be more mysterious or inviting. Casual fans might even assume "Andor" refers to the sanctuary moon first seen in Return of the Jedi. Perhaps something like "Rebellion" or "Fulcrum" would be a more fitting title, but we'll just have to wait and see.
The description of the show on FTIA is as follows:
The Rogue One prequel will unfold in the early years of the Rebellion and is described as a rousing spy thriller. Luna will reprise his role as rebel spy Cassian Andor, the cocky daredevil who helped steal the Death Star plans in the hit 2016 movie.
The series comes from showrunner and executive producer Tony Gilroy, who famously came in at the last second to save the production of Rogue One (without an official credit). Toby Haynes will be directing the first three episodes after Gilroy handed off those duties last month. Diego Luna will carry the series with the help of the wonderful Alan Tudyk, who returns as K-2SO. The cast is rounded out by new and returning actors Adria Arjona, Denise Gough, Genevieve O'Reilly, Stellan Skarsgard, and Kyle Soller.
David is a video editor, stop-motion animator, freelance writer, and movie addict. He currently lives in Michigan with his wife and two dogs and can be found obsessing over director commentary tracks and collecting movie memorabilia. In addition to writing for Movie News Net and Star Wars News Net, he also hosts podcasts like The Movie News Network and The No Guff Podcast.