Rumor: Michael Biehn's Character Design for 'The Mandalorian' Season 2
Days after rumors surfaced that Michael Biehn had been cast in season two of The Mandalorian, alleged concept art showing the character's design has appeared. 
***POTENTIAL SPOILERS AHEAD***
Biehn, best known for his role as Kyle Reese in The Terminator, is said to be playing a 'bounty hunter from the Mando's past'.  Whether he is Mando's ally or enemy, we'll have to wait and see. 
 Making Star Wars has released an image of the reported design: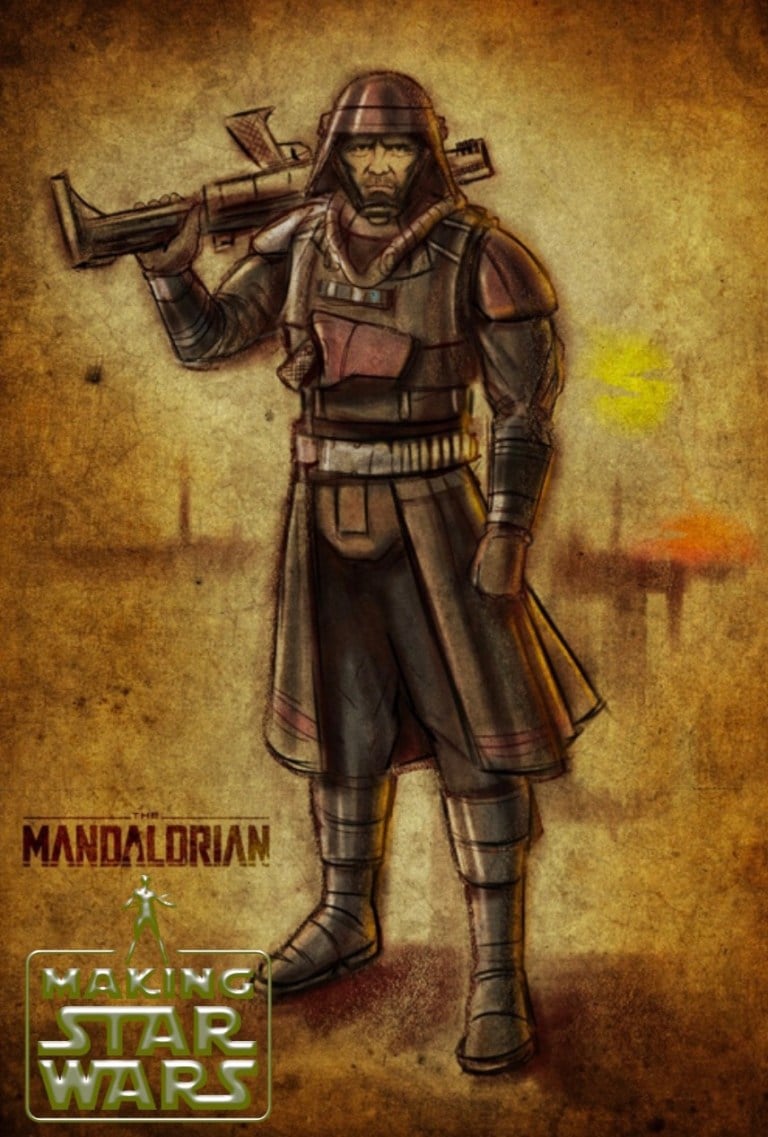 According to MSW, the bounty hunter's design is close to what we will see on screen. While originally speculated to be more of a Cad Bane/Western design the picture shows the character to be 'a little more Mud Trooper from Solo: A Star Wars Story'. Between the helmet, chest armor, and what could be rank insignia plaque, the design has a very ex-imperial feel.  
If you're a fan of Biehn's work you'll be happy to know his character supposedly has a lot of lines that reference his iconic 80's action work; so expect anything from Aliens, The Abyss, Tombstone, and of course The Terminator. We don't know much else about the character, other than Dave Filoni was the one who directed the episode he appears in. 
This news comes on the heels of a couple of other big season 2 announcements including Bill Burr reprising his role as bounty hunter Mayfeld, an ex-imperial himself, and the news that Rosario Dawson would be playing fan-favorite Ahsoka Tano in the character's live action debut. Between Burr, Dawson, and now Biehn, this season of The Mandalorian is building up the hype.
Potential Coronavirus-caused post-production delays aside, The Mandalorian season 2 is set to premiere in October on Disney Plus. 
Alex Newman is huge Star Wars fan and loves to keep up to date with the canon. He's also loved movies for as long as he can remember. He's a massive Disney and superhero fan but will watch anything. He's worked at a cinema, a comic book store and at Disney World but is currently working in radio in London!