New Concept Art Shows The Rise of Skywalker's Ever Changing Looks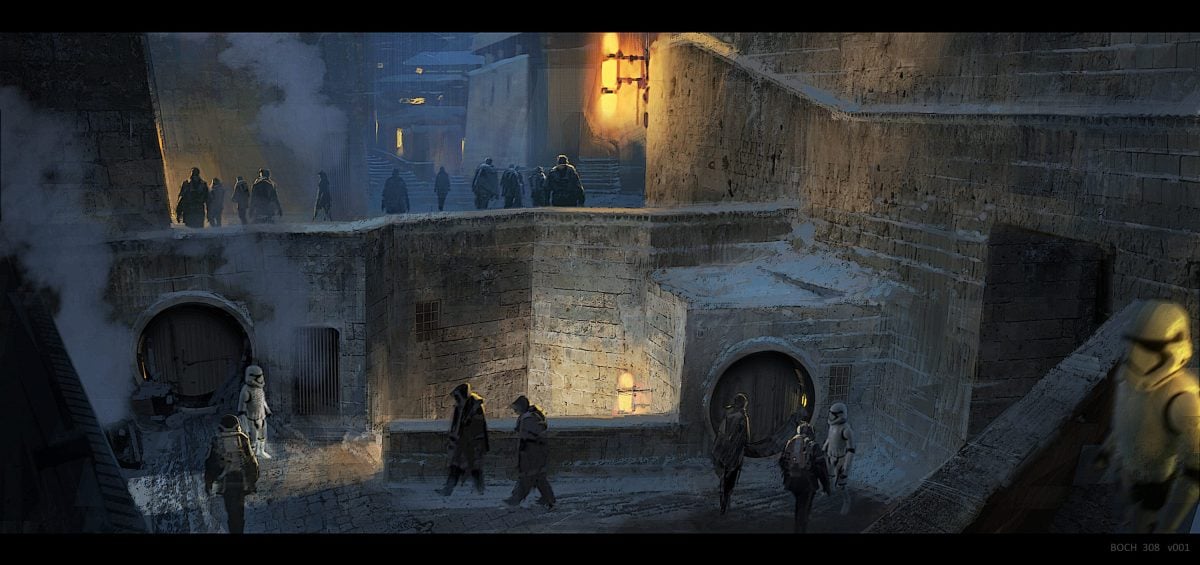 Business Insider Singapore has an exclusive look at some concept art from the upcoming book The Art of Star Wars: The Rise of Skywalker.  Let's take a look…
First up is an alternate look for Rey.  From the article, chief costume concept artist Glyn Dillon had this to say:
"I thought white would look great. And then we added a hood to give it more of a Jedi vibe. It's also a bit of Leia; from the side, I based it on the Leia hood from 'A New Hope."
According to the article, the book contains multiple alternate looks for Rey including several "Sith Rey" looks as well.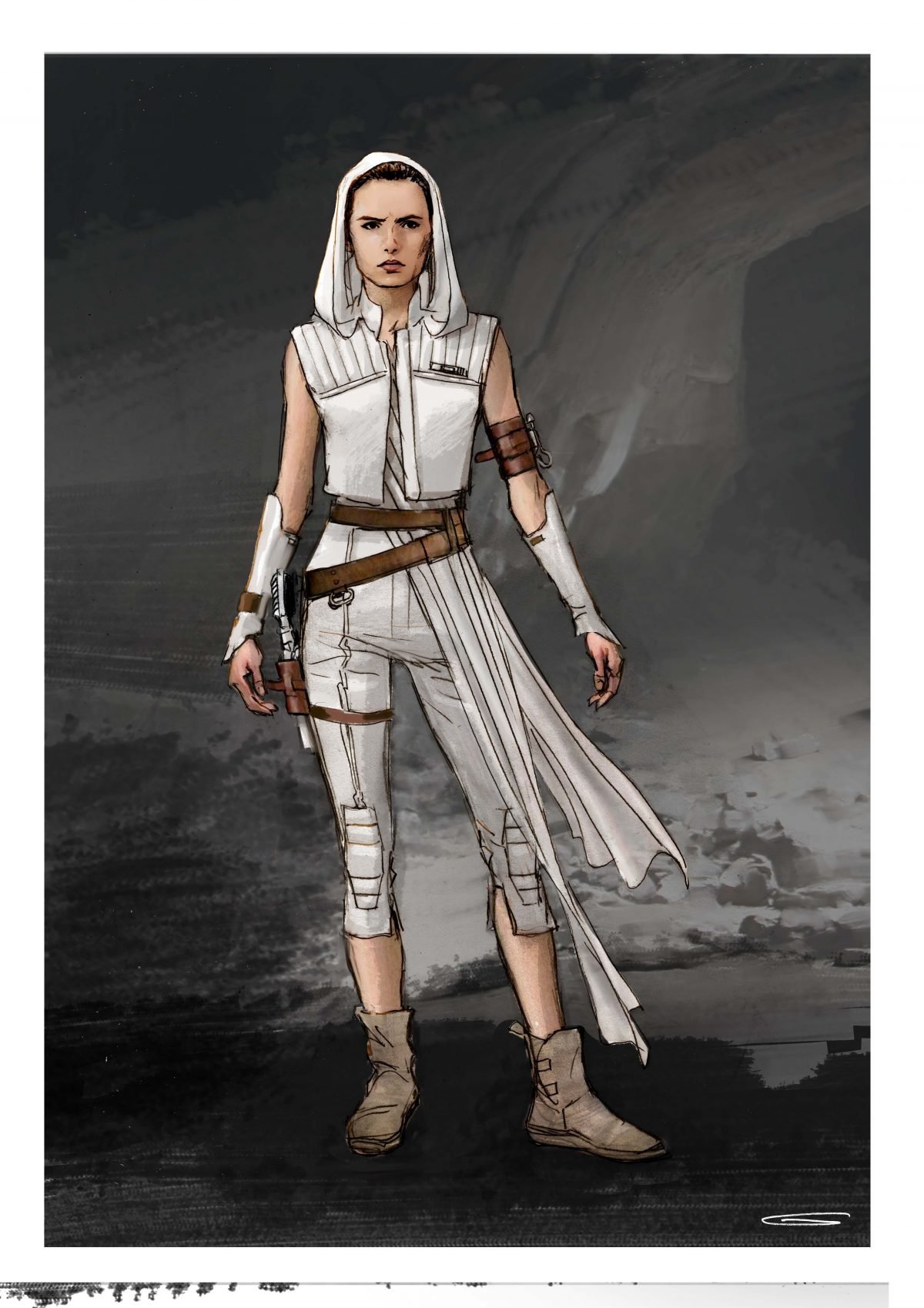 The next picture is not so much of a visual change, although Rey's pants are different, but a story one.  This picture of Rey fighting the giant worm was to take place at the beginning of The Rise of Skywalker near the Resistance base instead of the desert of Pasaana. Creature concept designer, Luke Fisher, shed some light on this change:
"Upon presenting a round of designs, J.J. informed us that it was no longer in the script, but he would look at the designs anyway. He really liked the direction I'd taken with serpent designs and joked that maybe they should write it back into the script."
And so it was written back in.  The worm later played an important role showing Rey to have the ability to use the force to heal injuries, which would be significant in the film's finale.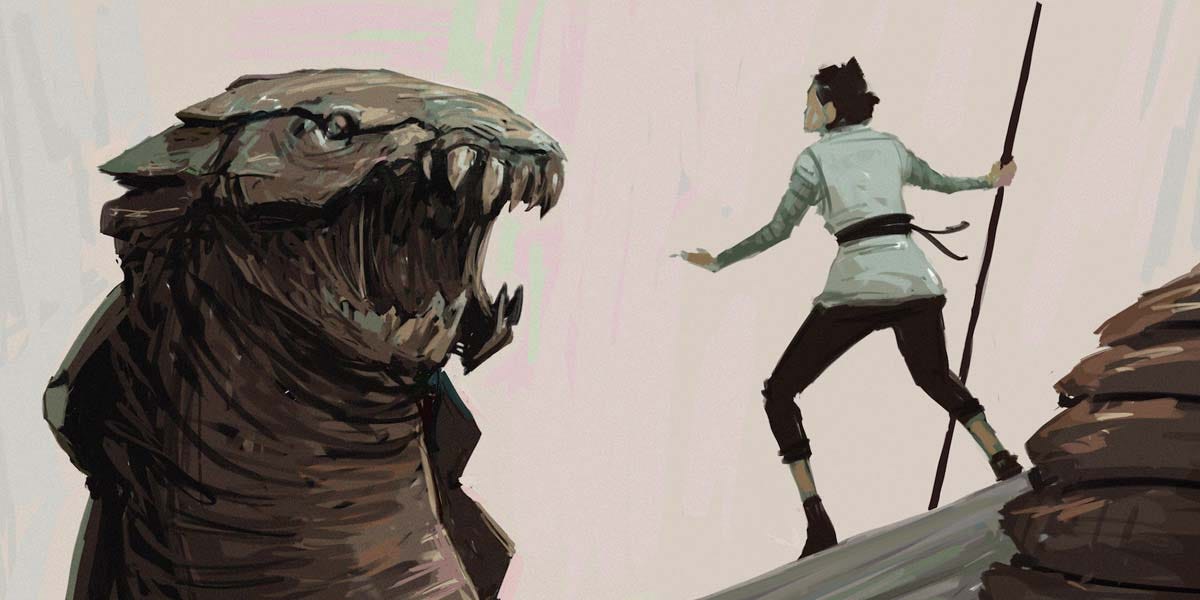 Next is Ben Solo, post redemption.  There's not a lot of difference here from what was seen onscreen.  The main difference being that he wears a gray shirt instead of a black one.  Dillon said that colors other than Kylo Ren's traditional black were considered:
"It's something that he might have worn underneath his clothes or a garment that he would have had close at hand. Just simplifying it down and making it not black, but off-black. We looked at browns and teal blues."
The article also says that Kylo Ren's restored helmet could have had silver or yellow reforge marks instead of the red that was seen in the film.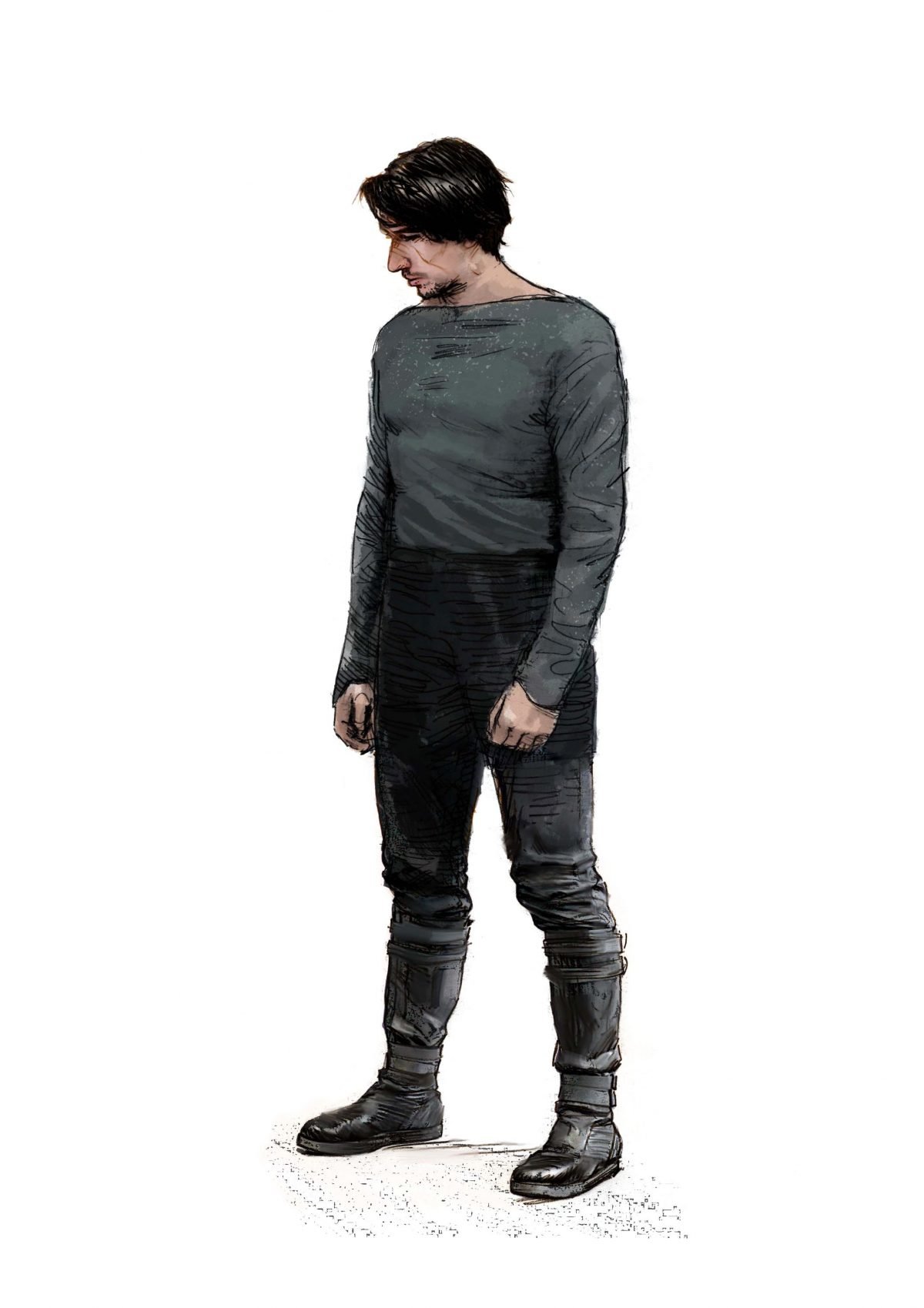 Up next is Kylo Ren's meeting room.  This reminds me of the room where Governor Tarkin, Darth Vader and some other imperial big wigs met in A New Hope.  Co-production designer Kevin Jenkins said that he was trying to achieve something reminiscent of Ken Adam, who was the production designer for some early Bond films. Ultimately, director JJ Abrams wanted Supreme Leader Kylo Ren in front of a window.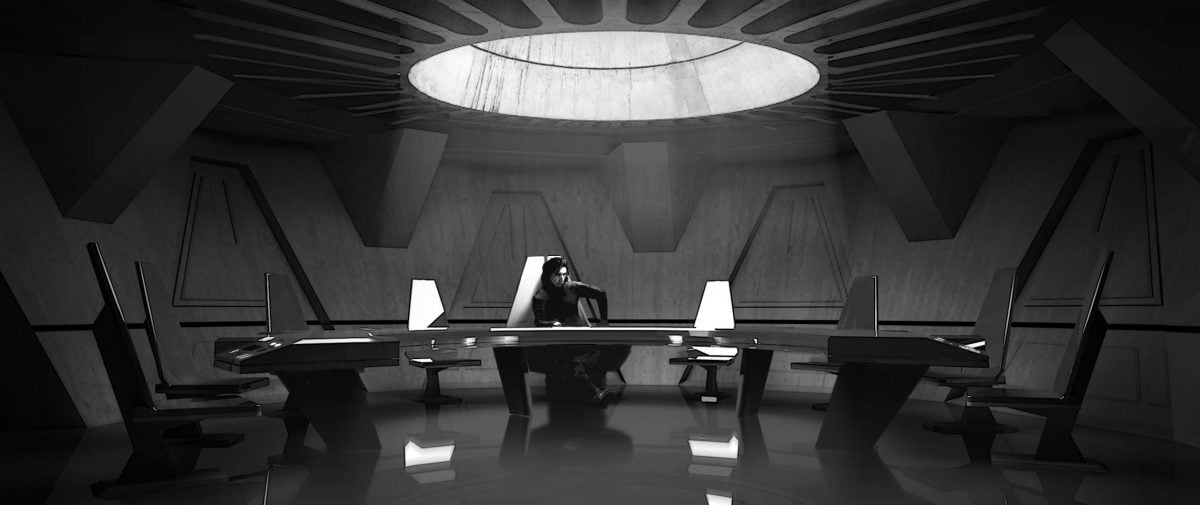 Finally, some concept art for Kijimi.  This doesn't look any different from what was seen in the movie, but it does have that awesome Ralph McQuarrie look, which was intentional, Jenkins confirmed:
"Hopefully, when they get to the snowy city, people will feel that Ralph McQuarrie would have approved of that design, and it would have been in his vernacular."
Ralph McQuarrie was a concept artist for the original three Star Wars films and it was his suggestion that Darth Vader wear breathing apparatus.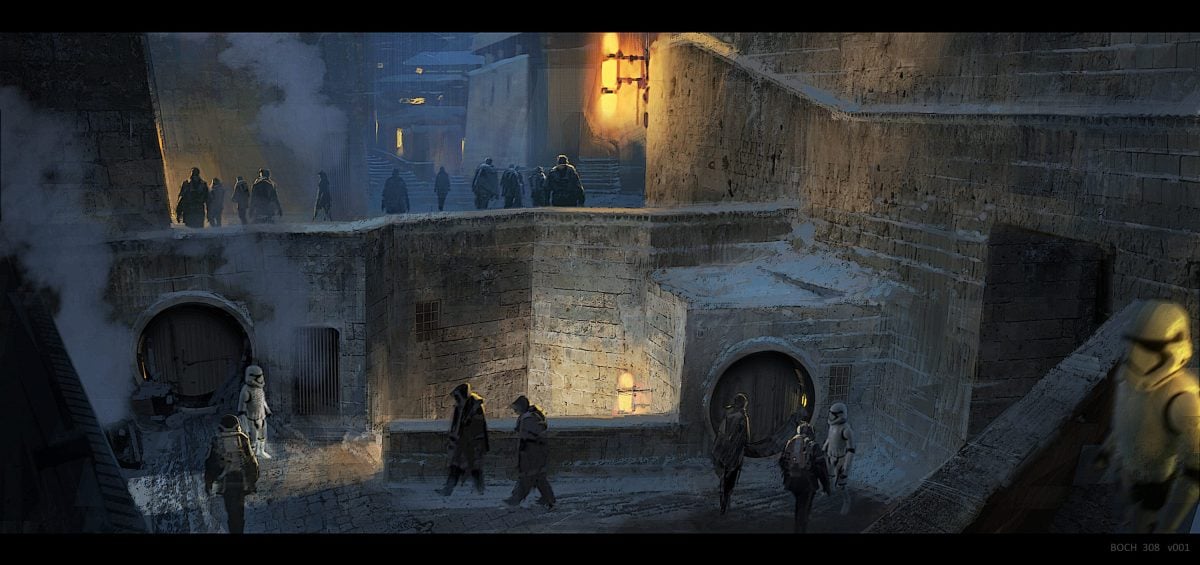 The Art of Star Wars: The Rise of Skywalker will be available on March 31, 2020.
Source: Business Insider Singapore
Charles Fraser is originally from Lynn, MA but currently resides in Modesto, CA with his wife and children.  He works in IT by day and writes articles for MNN and SWNN by night.  While not reading Curious George books and watching Frozen II, again, with his children, he plays the drums, experiments with guitar and bass, sneaks a video game or two and enjoys movies and TV.  He also enjoys audiobooks.