Details and Excerpt from Claudia Gray's Novel Bloodline!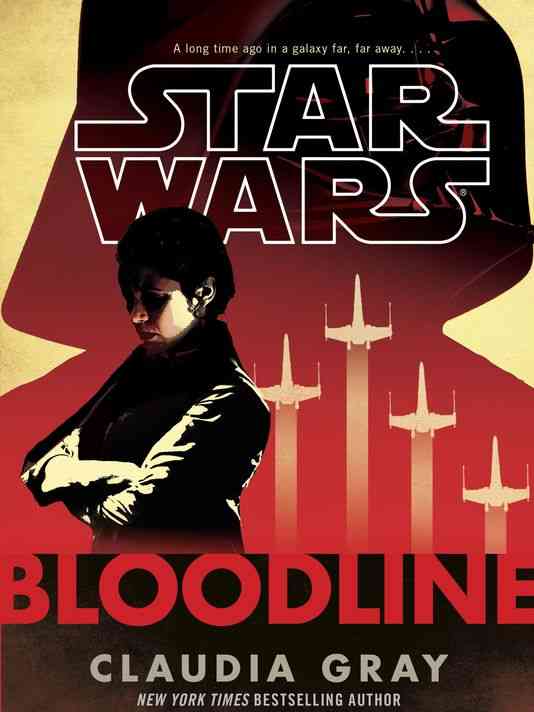 Star Wars: Bloodline, written by Claudia Gray is a follow-up novel to Chuck Wendig's Aftermath. The story takes place 6 years before The Force Awakens and will feature characters from the new movie. Read on for a small excerpt from the book.
From USA Today:
Leia (played by Carrie Fisher in the movies) is professionally at a good place, as a senator and leader in a peaceful New Republic decades after the fall of Vader and the Emperor's stranglehold on the galaxy. However, Gray says that a new generation doesn't remember the lessons of the Rebellion or recognize the wrongs of the Empire, and Leia begins to see the cracks in the foundation that could lead to a dangerous future for the galaxy.

Family is a major theme overall in the Star Wars films and it plays a key role in one of the book's most significant events, "one that has pretty far-reaching repercussions for several characters," Gray says. "However, this novel isn't fundamentally about Leia as a wife, sister or mom; this is about the role she's created for herself since the fall of the Empire, and the one she takes up by the time of (The Force Awakens)."


Some characters from the recent film make an appearance in Bloodline, though Gray is introducing a lot of new players. The most important is Ransolm Casterfo, a guy Gray describes as "an ambitious young senator who's Leia's political opposite in virtually every way. He even collects artifacts from the Empire, like pro-Palpatine banners, pieces of armor, and so on."

Gray sets the scene for the excerpt with Leia as one of the guests at "an early morning meeting that may seem to be one more day in politics, but is actually to talk over a critical decision about the galaxy's future. She thinks this will be another day of policy discussions until she receives an ominous warning."
The novel is scheduled for a release on May 3, 2016.
Read an excerpt from Chapter 13 of 'Star Wars: Bloodline:
An entire generation has prospered during an era of peace. The New Republic, governed by the Galactic Senate on Hosnian Prime, has held power for more than two decades. Yet conflict has begun to take shape within the Senate. As political gridlock threatens to cripple the fledgling democracy, the quarrels of the New Republic will soon radiate throughout the galaxy. . .

The conference building of the New Republic senatorial complex contained multiple rooms appropriate for every kind of auxiliary function imaginable, from memorial concerts to awards ceremonies. Leia Organa and Tai-Lin Garr headed toward one of the smallest banquet rooms. The breakfast meeting had been organized by Varish Vicly, who couldn't imagine a bad time for a party.

Varish came loping toward them now on all fours. "There you are! I was worried you'd be late."

"We're still early," Leia protested as both she and Tai-Lin were wrapped in quick, long-limbed hugs.

"Yes, but I worry. You know how these guys get."
For the full excerpt go to USA Today