Star Wars: The Rise of Skywalker is Completed With a Runtime of 2 Hours 21 Minutes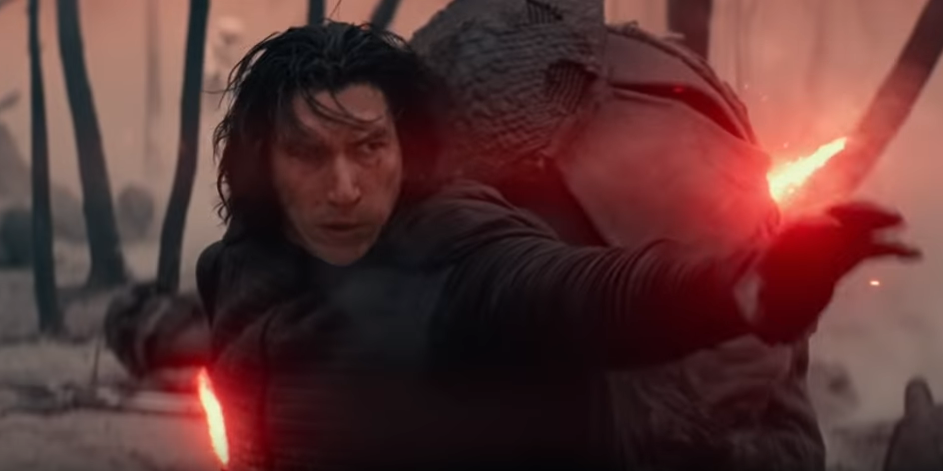 J.J. Abrams has revealed that post-production for Star Wars: The Rise of Skywalker is finished and the movie clocks in at 2 hours, 21 minutes. The director spoke to Good Morning America about finishing the conclusion to a forty-plus year saga.
The video of the interview with Good Morning America can be found below, but we have extracted and included the quotes from Abrams talking about the process of making and completing this film, including its biggest challenge, the handling of Carrie Fisher's Princess Leia: bringing her to life on screen in a believable and honorable way.
Finishing a movie 24 days before it opens doesn't sound ideal. But for J.J. Abrams, a perfectionist, working with the capital of having written and directed the highest (domestic) grossing film of all time (The Force Awakens) has earned the trust of Disney and fans alike.
"This happened last time as well. You see something and you think that could be a little clearer, a little better and if you have the ability to fix the piece, you take advantage of that."
Abrams is as polished as it gets when it comes to saying a lot while giving very little. It seems as though most of his interviews come with the same quotes, as though he a pull-string toy with five rotating phrases. He talks about dealing with not only completing this trilogy, but the entire nine story arc of this epic saga.
"Part of it was scary because I care about it so much. Part of it was it's an ending not of three films, but nine films and it means a lot to a lot of people, us included. We felt the pressure but the opportunity was always greater than the challenge."
Abrams does eventually open up a bit, when it comes to Carrie Fisher. Perhaps the biggest challenge of all, was how to appropriately include and handle the late Fisher's Princess/General Leia Organa. This is a massive movie, with a lot of pressure on it to satisfyingly end the story started by George Lucas, yet Abrams admits handling Leia's role in this film was the biggest challenge all.
"It was impossible for us to figure out how to tell the end of the Skywalker saga without Leia. She's such an important character, and Carrie, we needed to have her in the movie. We realized there were probably five or six scenes that we never used and we went back and looked at the footage and realized we could tell the story, create scenes with her, but we did it in a really interesting way where we used her footage and everything in the scene was written around, built around, lit around what we had of her."
While fans should perhaps temper expectations on how much of Leia we'll get in the movie, Abrams doesn't dance around the confidence in what they were able to achieve, saying Leia's scenes "are really moving and it's impossible for me to believe she's not there."
"We've been working with her in the editing room for almost a year and she's vital and she's there and she's funny in spirit. She's Leia in this movie. It's sort of surreal."
The Rise of Skywalker's production didn't come without its share of concerning moments, specifically the fact that a copy of the script found its way into the wrong hands due to haphazard handling by one of the films (unnamed) actors who:
"left it under their bed and it was found by someone who was cleaning their place and it was given to someone else who then went to sell it on eBay. Someone at the company said there's a script that looks like it's a legit script that's for sale on eBay. They got it back before it sold."
While it appears no harm was done, you can't help but laugh in comparing it to the Empire searching for the stolen plans to the Death Star. They say life imitates art, but at least in this case the Empire recovered their plans in time.
The Skywalker saga is complete, and the only thing left to do is absorb 400 TV spots and wait 24 days until The Rise of Skywalker hits theaters on December 19.
SOURCE: GMA
John Hoey is the Lead Editor and Senior Writer for Star Wars News Net and the host of The Resistance Broadcast podcast
"For my ally is the Force, and a powerful ally it is."