New Star Wars: Rebels Clip – Darksaber Training Begins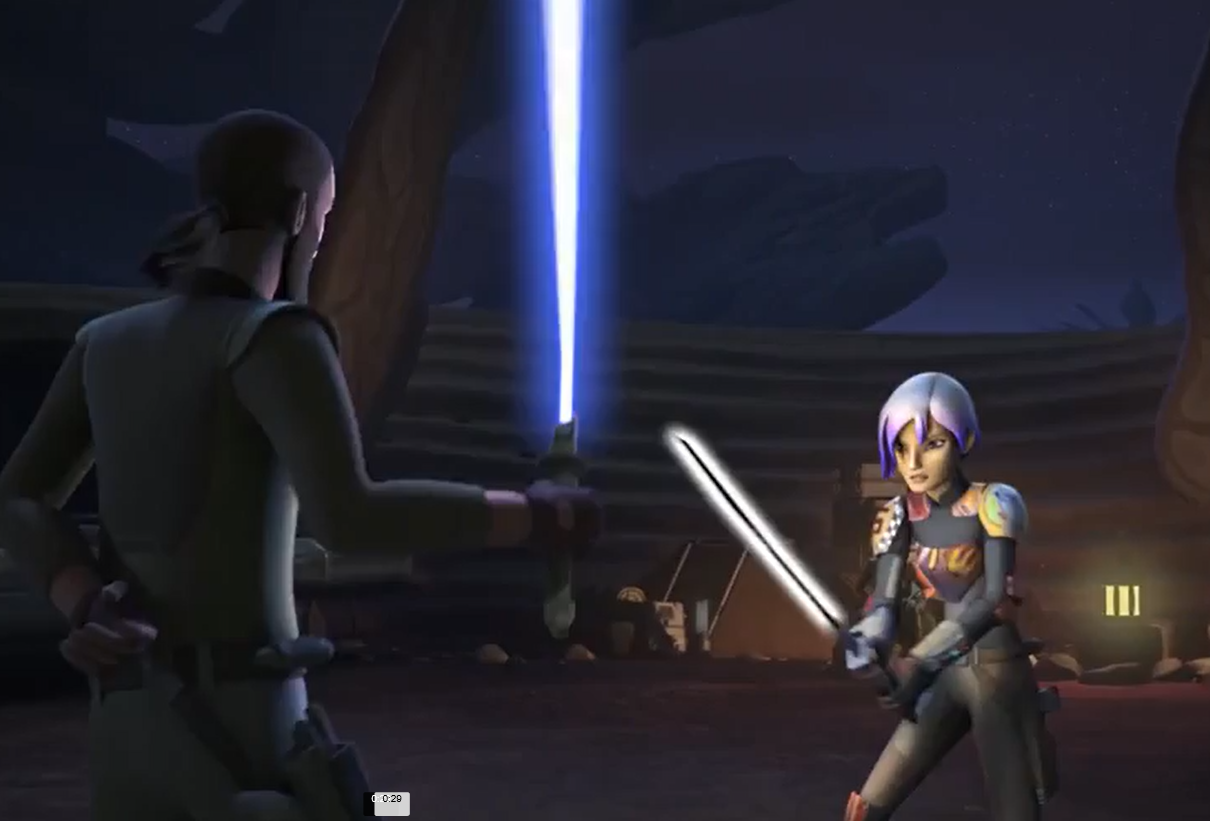 Screenrant has posted a brand new preview from the next episode of Star Wars Rebels, titled "Trials of the Darksaber". It will air on January 21, 2017, on Disney XD and will tell the story of Sabine, trying to recruit her people to join the rebels. The full preview clip can be seen below…
Earlier this week we posted a brief preview for the upcoming episode of Star Wars Rebels, titled "Trials of the Darksaber. The preview showed the crew of the the Ghost continuing to building their coalition against the evil galactic Empire. Today, we get a full preview clip that shows "Sabine" learning to wield the legendary darksaber in preparation for an unspecified task. Is she up to the challenge?
Check out the exciting clip below:
May the force be with you….