'Jedi Knight' Collection, 'Racer' and 'Republic Commando' Combo Coming from THQ Nordic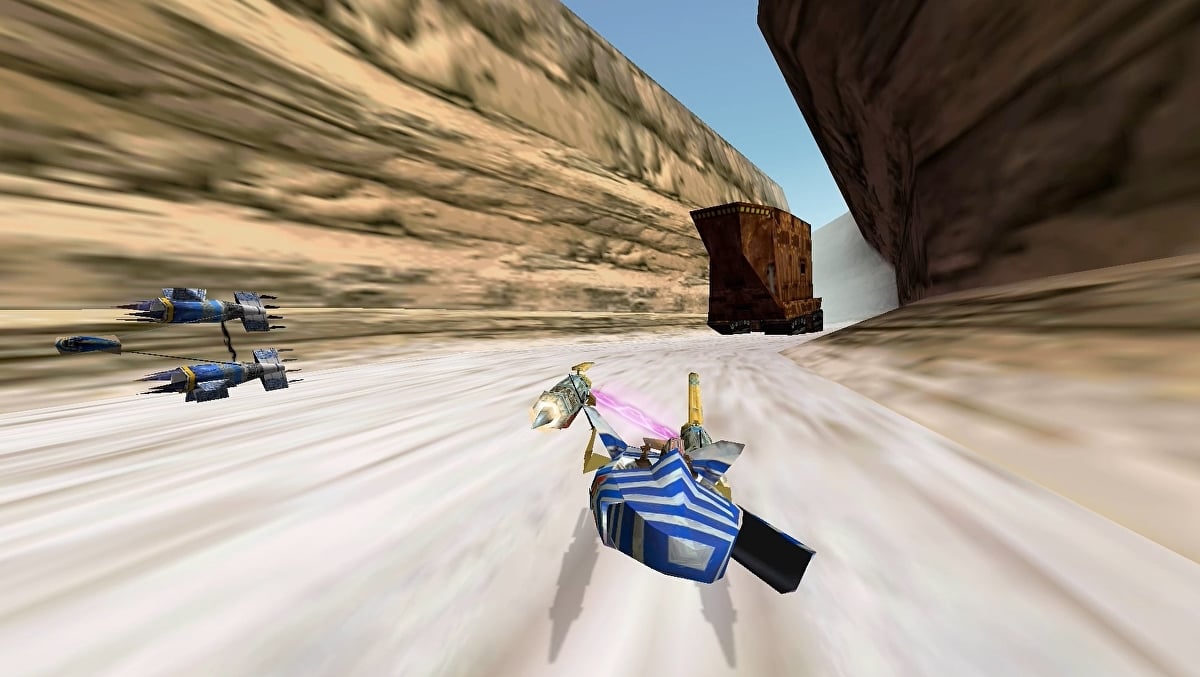 If you wanted physical copies of these classic Star Wars games, you might be in luck.
The last few years have seen a number of classic Star Wars titles head to modern consoles and get substantial updates on PC, mostly thanks to Aspyr Media, who have been knocking it out of the park for years with amazing re-releases and ports of games such as Knights of the Old Republic, a title they could be remaking as we speak. The most recent re-release by them was Star Wars: Republic Commando, a game that needed a fair amount of QoL changes and overall polishing.
Now it seems like THQ Nordic, which acquired Embracer Group, which owns Aspyr Media (yes, capitalism is tedious), is planning a physical release of Jedi Knight II: Jedi Outcast plus Jedi Academy, alongside a combo of Star Wars: Racer and the aforementioned Republic Commando version that hit earlier this year. According to the organization responsible for video game ratings in Germany, these collections will be available for PS4 and Switch — the two platforms that already received them in digital format.
This seems like a great opportunity for diehard fans to obtain these legendary titles in physical format and in their latest, most polished iterations. Of course, waiting for a deep sale on the digital releases will surely be the most money-friendly option, but we Star Wars fans are crazy about collecting stuff, so these boxed releases will probably sell quite well. Publisher and distributor Limited Run Games did produce really cool physical releases of these games, but (as the company's name suggests) they were costly and limited. That won't be a problem now.
Expect an official announcement soon, maybe even during Gamescom, which kicks off today and will bring much-anticipated news regarding LEGO Star Wars: The Skywalker Saga.
Francisco J. Ruiz is that guy who has watched Jurassic Park a thousand times and loves Star Wars. His hunger for movies is only matched by his love for video games. He graduated in English Studies from the University of Malaga, in Spain. As he keeps writing about what he enjoys (and doesn't) for websites all over, he's continuing his studies.