'LEGO Star Wars: The Skywalker Saga' Finally Getting Preview Through Gamescom 2021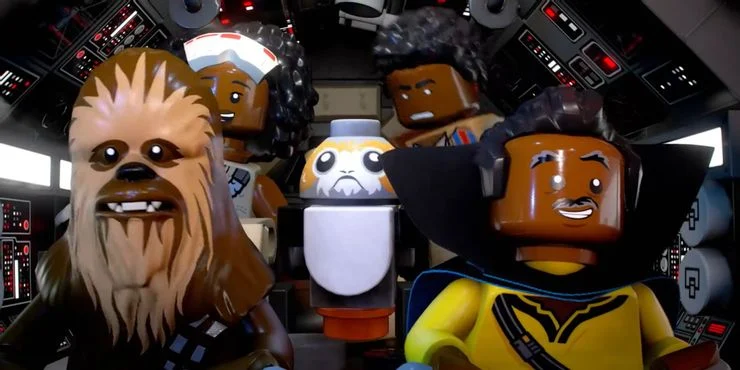 It feels like we've been through this for a while. Every so often, a bit of evidence shows up to indicate that LEGO Star Wars: The Skywalker Saga is just on the cusp of getting a new trailer at a major gaming event, only for fans patiently waiting for an update to leave empty-handed. But now, we have official word that a new look at the game will be arriving at Gamescom 2021!

IGN's Geoff Keighley has confirmed that LEGO Star Wars: The Skywalker Saga is getting a new look during Gamescom's Opening Night Live livestream this Wednesday, almost a year to the day since the last full preview. Accompanied with the announcement is a new picture of Rey on Ahch-To during the events of The Last Jedi, one of nine story campaigns that will be playable in the game based on the films of the original, prequel, and sequel trilogies. Check out the announcement below:
Wednesday! Don't miss a world premiere new look at LEGO Star Wars: The Skywalker Saga (@LSWGame)@gamescom Opening Night Live, streaming at 11 am PT / 2 pm ET / 7 pm BST / 8 pm CEST.

Tune in at https://t.co/FjoDbKUBkl pic.twitter.com/NLxX6vaFvb

— Geoff Keighley (@geoffkeighley) August 20, 2021
This news is a sight for sore eyes after news on the game has been so scarce. The title was originally scheduled to release near the end of 2020, but was delayed due to complications with completing the game during the time of COVID-19 when a lot of work had to be done remotely, and rumors of the game requiring more bug-fixing for the game's engine (which is far more advanced than the one used in previous titles in the series) than initially anticipated came to light much earlier in the year. If we had to guess, the title will either arrive in time for Christmas or will instead arrive in the first half of next year, but only if additional time is still needed on top of what's been set aside for the title. The game would work excellently as a means to commemorate the May the Fourth fan holiday, although we don't have evidence suggesting that it's been pushed back that far.
LEGO Star Wars: The Skywalker Saga is currently without an official release date. The title is far and away the most ambitious title that TT Games has worked on, so with an extra year of development, we should get a solid look at what's to come whenever the game hits store shelves this Wednesday night.
Grant has been a fan of Star Wars for as long as he can remember, having seen every movie on the big screen. When he's not hard at work with his college studies, he keeps himself busy by reporting on all kinds of Star Wars news for SWNN and general movie news on the sister site, Movie News Net. He served as a frequent commentator on SWNN's The Resistance Broadcast.