Rumor: Aspyr Is Taking On 'Knights Of The Old Republic' Reimagining, Hiring Former BioWare Alumni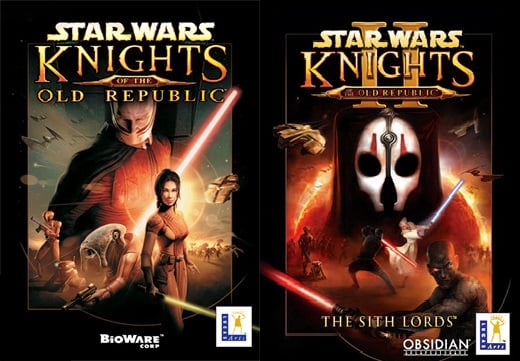 And there it is. Right around the time that one of our writers developed a speculation piece about who might be working on the rumored reimagining of the Knights of the Old Republic game and its sequel The Sith Lords (adjusted to fit the modern Star Wars canon), new evidence has surfaced indicating that Aspyr Media is the studio doing just that – and for $70 million, no less!
Rumors about a canonical reimagining of the Knights of the Old Republic franchise have swelled recently, alongside rumors of a rerelease of the original two games for modern consoles that may hit as soon as this year. One thing that's been said is that Electronic Arts (EA), the company that bought out BioWare – the company that made the first game and later developed an MMORPG successor in Star Wars: The Old Republic – will not be involved with the new title. Their team is instead focused on bringing new content to The Old Republic, the only Star Wars Legends work to still get active support following the decision to place everything that George Lucas didn't work on into its own continuity independent of modern Star Wars. EA will have the exclusive license for another two years, so any title that's being developed will have to wait until that moratorium expires. That being said, nothing's stopping studios from getting started, as we know that Ubisoft is developing their own Star Wars game right now.
Reportedly joining a AAA studio like Ubisoft is a much smaller company who nonetheless have big ambitions for the galaxy far, far away: Aspyr. They may not look like much, but they've got it where it counts – they ported the original two games to iOS devices, and sleuthing done by MauroNL on Twitter indicates that the Austin-based studio has been hiring former BioWare staffers to return to one of their most acclaimed franchises after a long period of not having a new, non-MMO title. The listings for the necessary job skills required for a new project also have "RPG" written all over it, ranging from descriptions of combat design to scripting quests.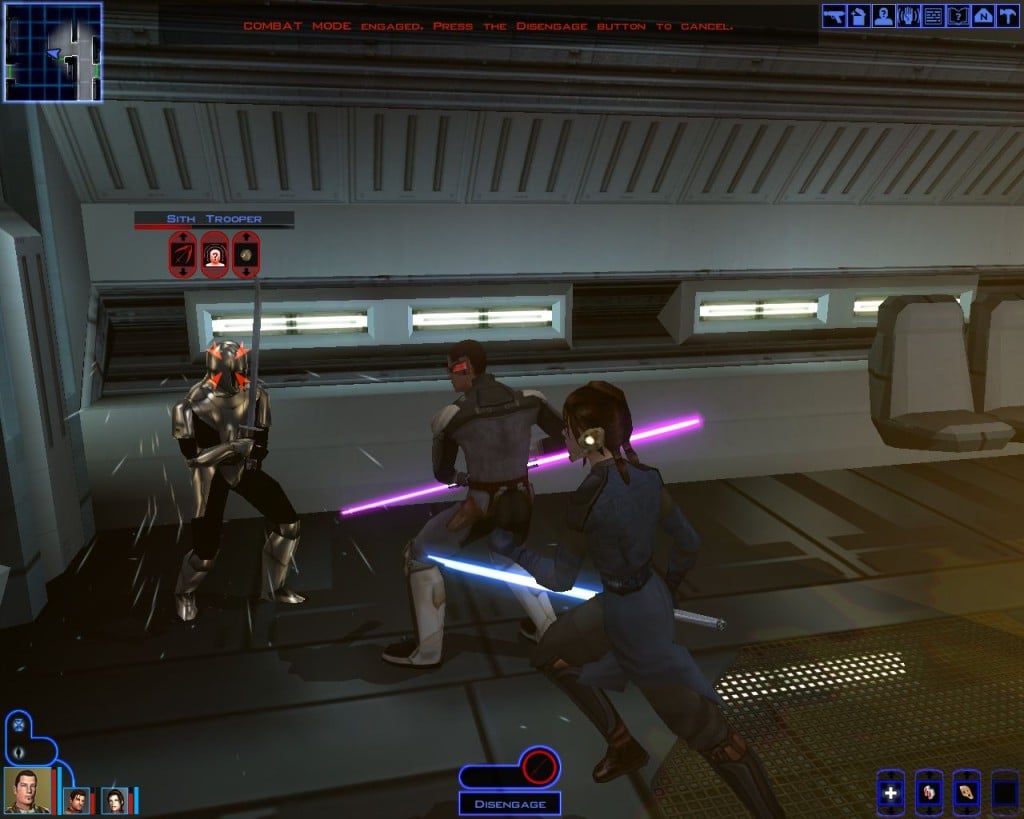 But what really gives momentum to rumors of a new Knights of the Old Republic title is the testimony of Jason Schreier, a noted industry insider who writes for Forbes. He was the one who recently confirmed the non-involvement of EA with this reimagining just over a week ago, noting that "nobody's going to guess [the developer] right" before Aspyr's involvement had been speculated upon. More recently, however, he took part in a discussion about Aspyr being acquired by Embracer Group, with a press release revealing the development of an unrevealed AAA title:
"Aspyr has an exciting pipeline and is looking to build on its' vast catalogue during the next few years as well as to bring out new content based on multiple licensed IPs. Aspyr currently has several games under development, including one major ongoing game development project with a approximately budget of USD 70 million that is expected to become an important for the entire group. These development projects will engage more than 200 internal and external developers with the core team in Austin, Texas, and will contribute to Embracer's release slate in the coming years."
Also worth checking out is a video statement from an Embracer Group executive mentioning one of the company's subsidiaries is developing a game based on a more "wide-reaching" IP after finding success with World War Z in 2019, along with another executive joking about a third Knights of the Old Republic game:
https://reddit.com/r/StarWarsLeaks/comments/lbnmsv/most_interesting_clips_from_the_embrace/
In a Resetera thread covering this announcement, speculation quickly turned to the rumors of a new take on the Knights of the Old Republic concept. Schreier quickly chipped in with a cheeky "Hmm!" response before later indicating that this was the mystery studio that he was referring to, later noting that nobody guessed it in the previous thread. So it looks like the writing is on the wall, and we're going to see some kind of reimagining of Knights of the Old Republic take place.
Some have speculated that the new game may be adjusted to take place in times of the High Republic, but as it stands, there's not as much evidence to support that considering that the High Republic era is a relatively untested brand (albeit one off to a great start) and that the Old Republic era is one that is more beloved; the Jedi-Sith conflicts of those games reflect a much different sort of story than one of the Jedi against the Nihil and other forces. If you're making a KOTOR title, then you aren't hypothetically making a KOTHR title, and elements of the original games have slowly crept into the canon from Star Wars Rebels onward – High Republic titles may be better-suited to different developers than a reassembled team that brought a story unconnected to a big multimedia effort to life.
For now, Lucasfilm Games have indicated that they'll make new announcements for an abundance of titles in the year ahead – Star Wars and otherwise – so with hope, this game will be one of many that gets formally unveiled soon. Aspyr is getting some significant backing with the assistance of Embracer Group and the team that worked on previous titles in the series, so there are plenty of reasons to get excited to see a reimagining of an ancient period of the galaxy far, far away.
Grant has been a fan of Star Wars for as long as he can remember, having seen every movie on the big screen. When he's not hard at work with his college studies, he keeps himself busy by reporting on all kinds of Star Wars news for SWNN and general movie news on the sister site, Movie News Net. He served as a frequent commentator on SWNN's The Resistance Broadcast.