Warwick Davis Returning to Host the Celebration Stage at Star Wars Celebration Chicago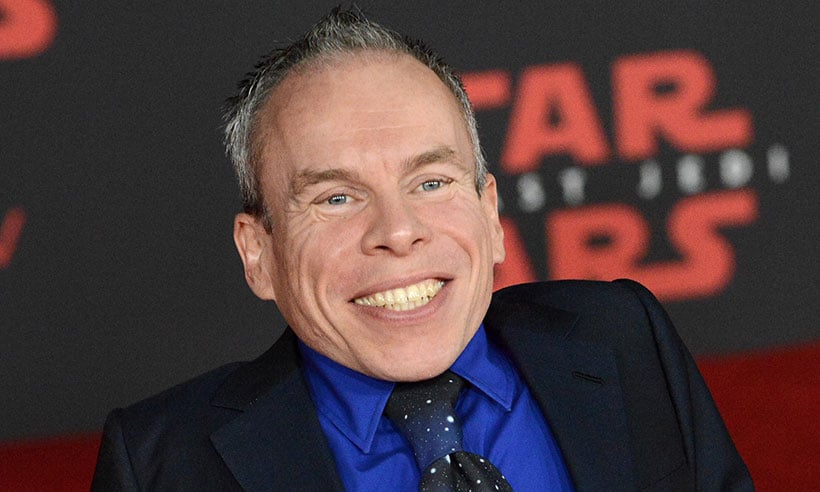 When Star Wars Celebration kicks off next April in Chicago, the Celebration Stage will once again be hosted by Star Wars veteran and legend, Warwick Davis!
The announcement was made via the official Star Wars Celebration Twitter account moments ago.
No stranger to the franchise, the Battle of Endor veteran has appeared in seven projects based in that galaxy far, far away. Davis debuted as the Wicket in Return of the Jedi and went on to play the lovable Ewok twice more in underrated spin-offs Caravan of Courage and The Battle of Endor. He appeared as Weazel in The Phantom Menace and reprised the role in Solo: A Star Wars Story. The actor also provided voice work for Rukh in Disney XD's Rebels and rebelled in Rogue One: A Star Wars Story. Aside from Anthony Daniels (C-3PO) and Peter Mayhew (Chewbacca), Davis is the only other actor to be featured in all three trilogies – cementing that placement with his scene as an alien gambler in The Last Jedi.
Davis previously hosted the main stage at both Celebration Europe 2016 and last year's Celebration Orlando. Davis is a universal fan favorite, and those attending Celebration or watching from home are no doubt delighted to hear about his return as Celebration stage host.
Your host has arrived! The incredible @WarwickADavis is returning to host the Celebration Stage at Star Wars Celebration Chicago https://t.co/fiMkEGqakf #StarWars #StarWarsCelebration #SWCC pic.twitter.com/kOODl088Bz

— StarWars Celebration (@SW_Celebration) December 18, 2018
Davis' jovial personality, knowledge of the franchise, and charming wit makes him the perfect choice for Celebration Stage host, and we can't wait to see him back at center stage in four months!
Under the twin suns of Los Angeles, Chris continues to mourn the loss of Admiral Ackbar while championing the rights of Ewoks everywhere. Follow him on Twitter and Instagram @Chri5Manning for all your pun needs.