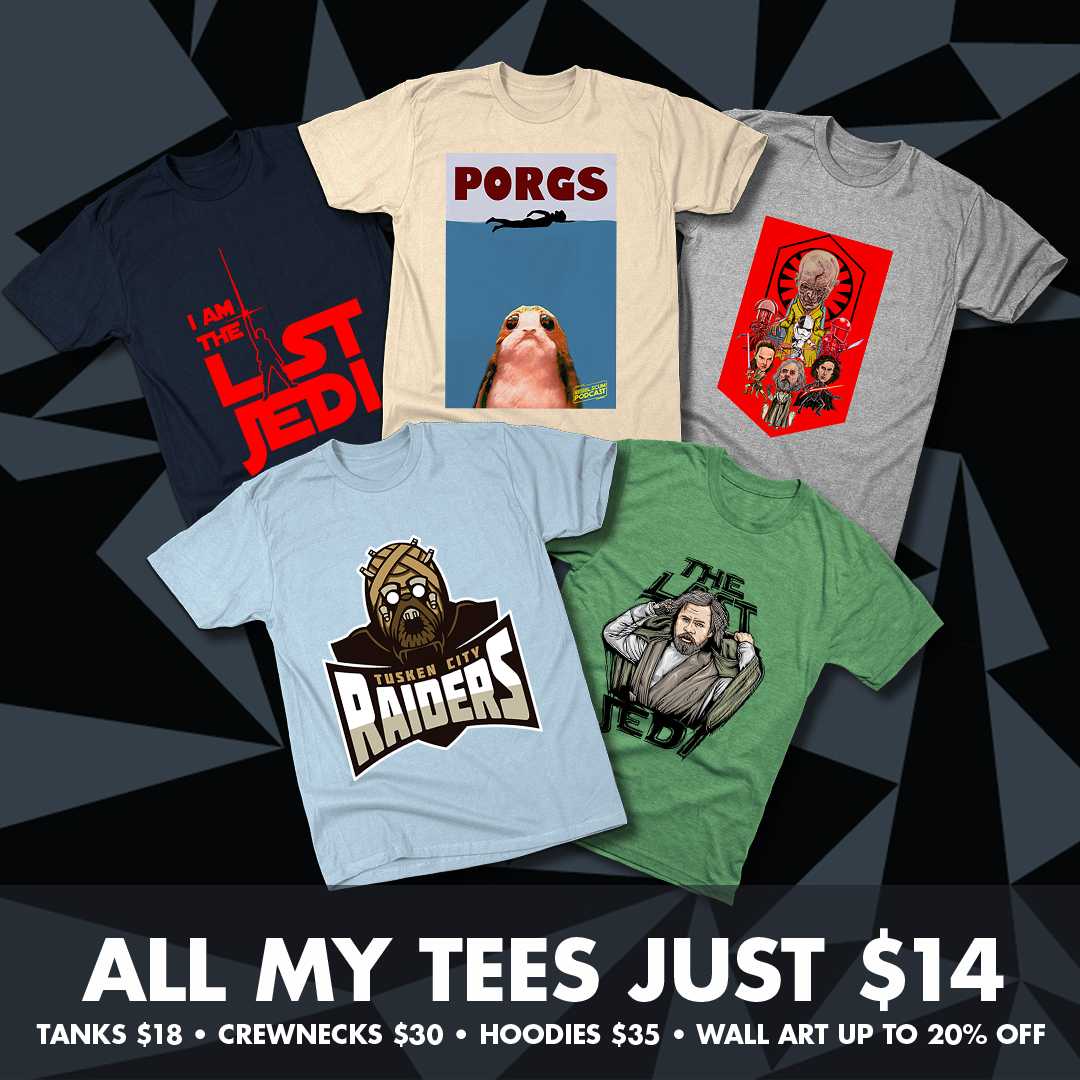 For the next three days T-shirts in our Star Wars News Net online store will be on sale for $14, as opposed to the regular price of $20. T-shirts include our SWNN designs and other designs we like made by other designers and sites.
For the next three days, you can buy any of the shirts on our site for $14.
If you buy one of our two SWNN designs, all of the profits we receive from these, as always, go to charity. You can buy one of our two designs here.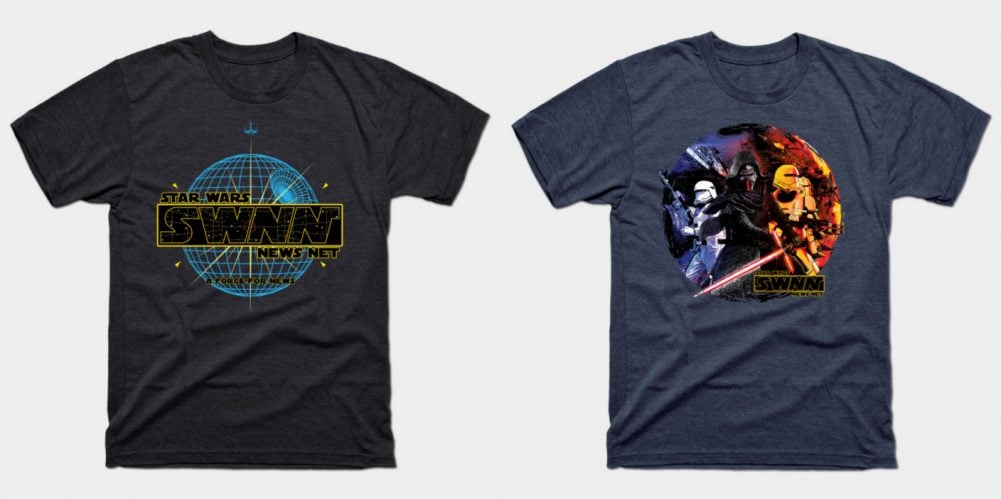 For other designs, you can find out full store here.
You're not limited to just T-shirts either. You can order these in hoodies, long-sleeve, even baby onesies! The Force knows no apparel limitations!
John Hoey is the Co-Lead Editor and Senior Writer for Star Wars News Net and the host of The Resistance Broadcast podcast
"For my ally is the Force, and a powerful ally it is."
Click HERE to check out and comment on this topic in our forum The Cantina