Rumors About the Near Future of Star Wars Parks, Games, and TV Series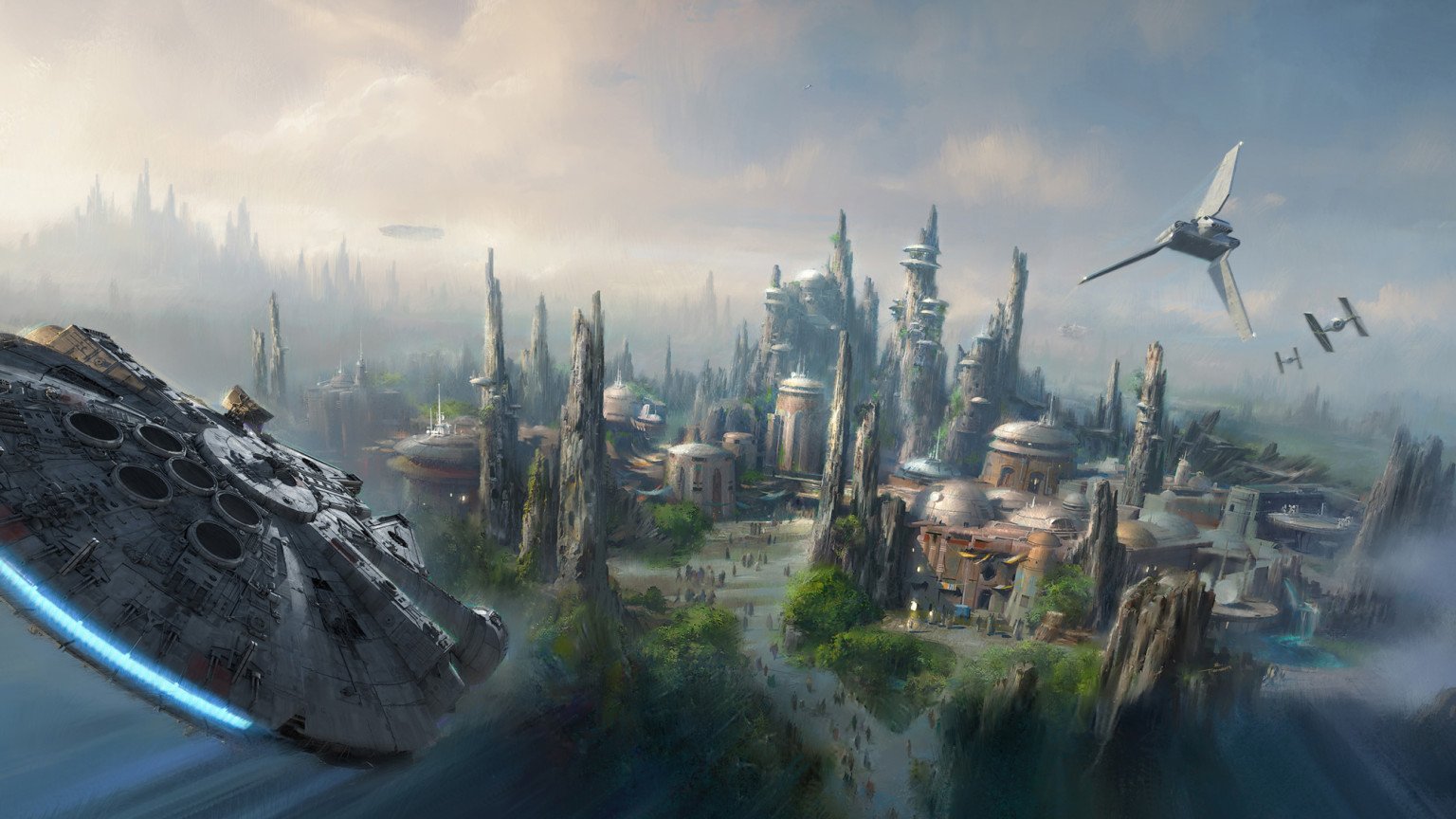 Recently, we covered a report on possible Star Wars Episode IX rumors from someone who has proven their authenticity in the recent past. But, as it turned out, they had a lot more to talk about on the Star Wars front than just 2019's massive movie event.
As with the previous article, the information that we'll relay here comes from a Reddit thread from Xyzsvtabc. Now, before you roll your eyes and think about hitting the back button, bear in mind that this person has claimed to attend a Disney marketing event in the past, discussing information on Marvel Studios-related projects that have since been verified. He claimed that Nick Fury would be a major player in the story of Spider-Man: Far From Home, which we now know is true based on the casting information about the project and several set photos, and he also claimed that the Avengers would have white uniforms in the upcoming installment, and leaked toy packaging has also shown that to be true, with Thor, Rocket, and Captain America all wearing white armor for part of the film. On to the good stuff…
Galaxy's Edge
First up is the scoop on the Star Wars: Galaxy's Edge park, which presentation attendees saw a fly-over shot of alongside a lot of production artwork for the park and the hotel that will be built at a later point in time. The focus of the presentation was the Millennium Falcon ride, in which six guests operate different parts of the signature Corellian freighter in order to escape the First Order in a high-speed chase. Fans should expect to see a number of familiar faces in the outpost in Batuu.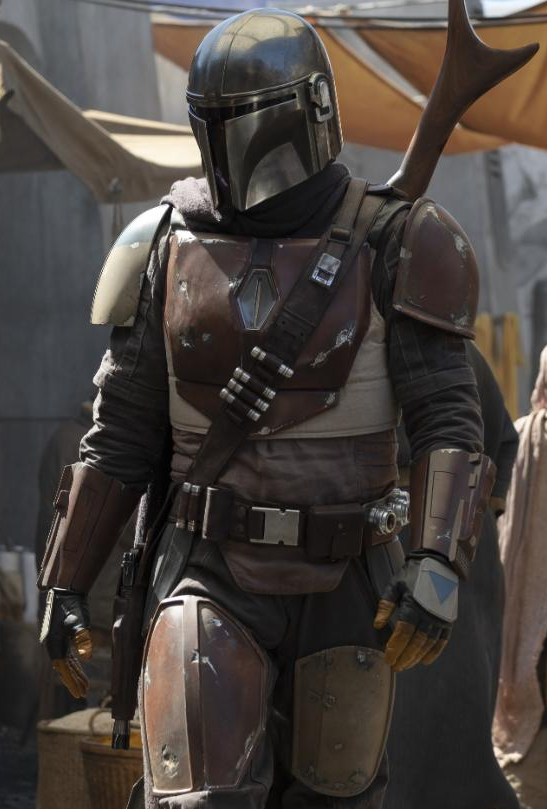 The Mandalorian
In a short behind-the-scenes sizzle reel for the first Disney+ Star Wars series, showrunner Jon Favreau explained that he was excited to pull a lot of content over from the old Expanded Universe when creating this show, along his excitement towards working with a variety of directors on the project. The plot of the series apparently involves the titular character hired for a job gone wrong, which leads him to "adopt" an infant left behind in the aftermath of a shootout, with the mysterious man looking to get this child to safety as he continues his mission. The Mandalorian himself has a suit of armor and an arsenal that changes around over the course of the show, illustrating that the bounty hunter is adaptable. The story will take place on a variety of planets and environments. There's also a large woman (possibly Gina Carano) who portrays a chief of sorts, although her alignment and her role in the plot is left pretty vague at this point in time.
Jedi: Fallen Order
Still slated for a November 2019 release date, Jedi: Fallen Order follows a former Jedi Padawan named Cal as he adjusts to life about five years after Order 66. Meeting with someone known as Ceres, a woman who serves as his mentor, Cal faces off against a number of threats in this action title… Including the Inquisitors. Lots of artwork was shown, but aside from that, details on this project are pretty tight-lipped.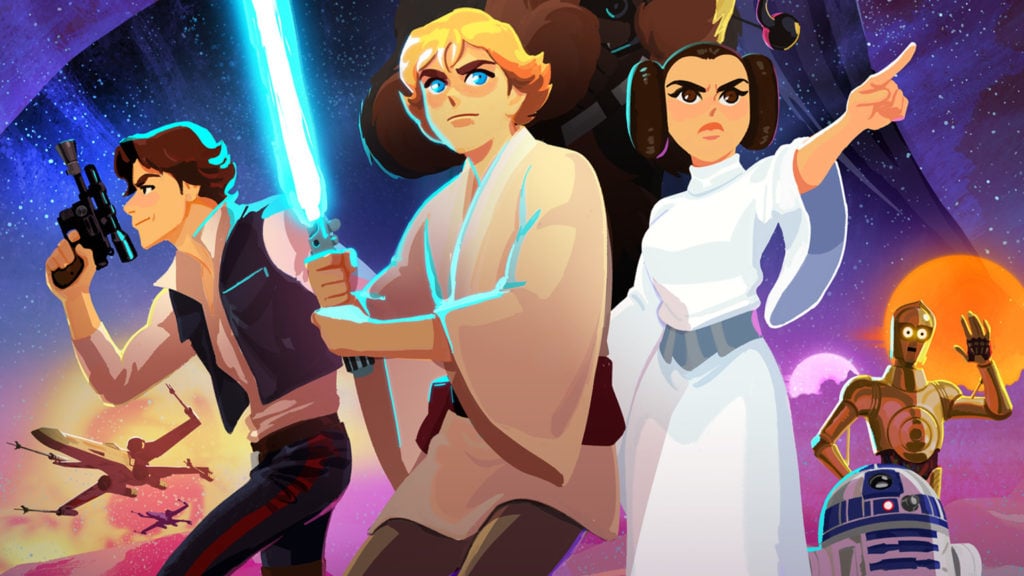 Galaxy of Adventures
Lastly, there were a couple of scant details on the arrival of the Galaxy of Adventures series. Thirty or so one-to-two-minute shorts were produced for this series, with an emphasis placed upon reintroducing the legacy characters of the franchise to a younger audience. (One wonders if this is set something up for Episode IX…) At this point, you can check the series out on the Star Wars Kids YouTube channel.
What do you think of all this information? Let us know in the comments section and in The Cantina.
Grant has been a fan of Star Wars for as long as he can remember, having seen every movie on the big screen. When he's not hard at work with his college studies, he keeps himself busy by reporting on all kinds of Star Wars news for SWNN and general movie news on the sister site, Movie News Net. He served as a frequent commentator on SWNN's The Resistance Broadcast.