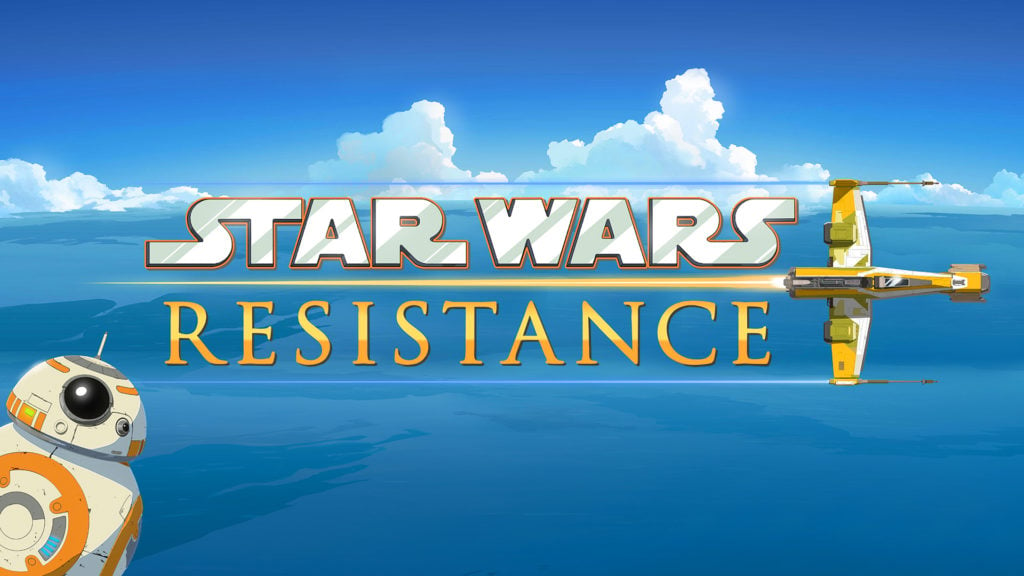 Polygon Pictures, the studio that produced Star Wars: The Clone Wars has released a statement today acknowledging that their studio will also be the home for the upcoming Star Wars Resistance.

Polygon's involvement is sure to be seen as a good thing considering the fan and critical acclaim that exists for Dave Filoni's first series. Details this early in production have been, as is to be expected, slim for Resistance. But, the series is expected to debut this fall and focus on Resistance pilots in the time period between Return of the Jedi and The Force Awakens.
Check out the press release from Polygon below, similar to the official one from StarWars.com.
Star Wars Resistance is an animated series set amongst the events leading up to Star Wars: The Force Awakens. While many details are yet to be announced, it will follow Kazuda Xiono, a young pilot recruited by the Resistance and tasked with a top-secret mission to spy on the growing threat of the First Order, along with appearances by established characters including Poe Dameron and Captain Phasma.

Director Dave Filoni (Star Wars Rebels, Executive Producer) gave the following comment:

"The idea for Star Wars Resistance came out of my interest in World War II aircraft and fighter pilots. My grandfather was a pilot and my uncle flew and restored planes, so that's been a big influence on me. There's a long history of high-speed racing in Star Wars, and I think we've captured that sense of excitement in an anime-inspired style, which is something the entire team has been wanting to do for a long time."

Star Wars Resistance will premiere this fall on Disney Channel in the U.S. and, thereafter, on Disney XD and around the world.(Regarding any announcements on Japan broadcast, we would obviously like to be the first to announce).We hope you are looking forward to this newest 3D CG animated Star Wars series!
And this is yet another confirmation that the show will be 3D CG.
Source: Polygon
Click HERE to check out and comment on this topic in our forum The Cantina