Updated With J. J. Abrams' Official Announcement – Star Wars: Episode IX – the Final Chapter of the Skywalker Saga Starts Filming Today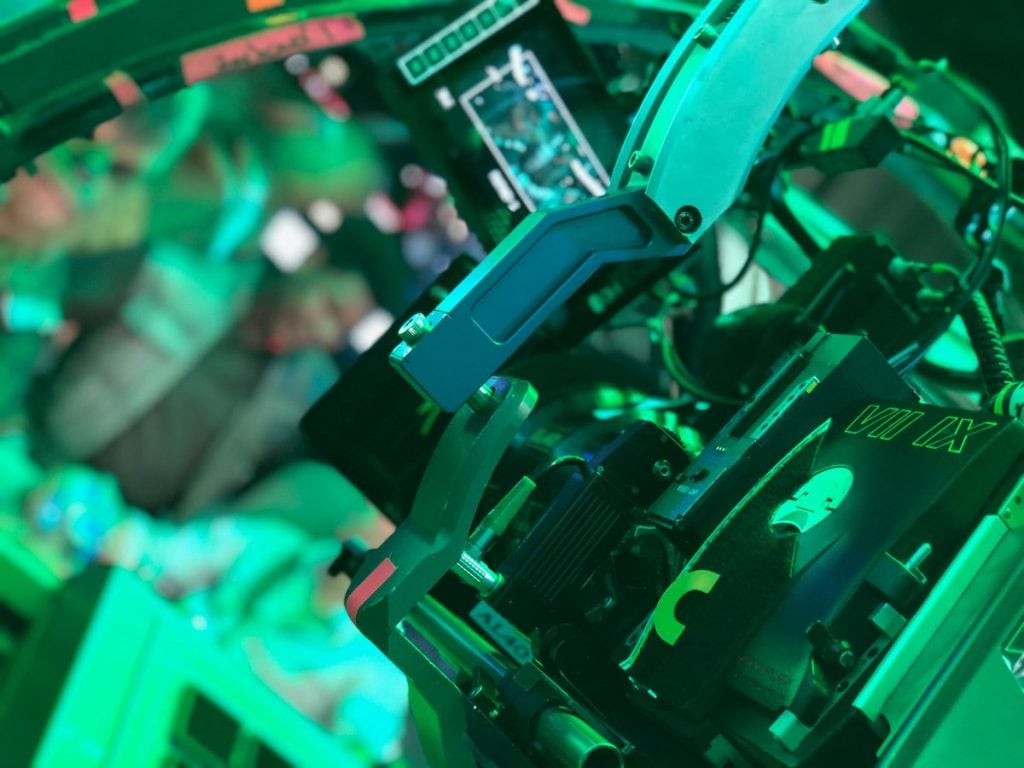 The time has come as Star Wars: Episode IX, what StarWars.com is calling "the final installment of the Skywalker Saga" begins filming today. The tweets have already started rolling in from the cast and crew as they get ready to set out on their new adventure together. Second unit director Vic Mahoney gives us a glimpse at some scenery, John Boyega (Finn) sports a new hairdo as he welcomes a new cast member, and Mark Hamill shares his bittersweet feelings about filming a Star Wars without his on-screen sister and real-life friend, Carrie Fisher.
Vic Mahoney expresses her excitement about working on the new project and gives us a glimpse of the surrounding area. Could this be near the Cardington Airship Sheds filming location (which we reported last month)?
All the places in all the world and all the things to do — wouldn't want to be anywhere other than right here, doing anything other than this job, with this team. Xx pic.twitter.com/wU0s0Dx2TY

— Vic Mahoney (@VictoriaMahoney) July 31, 2018
For comparison, here is a photo shared by  Star Wars fan and English airship historian, Trevor Monk, on Facebook of the scenery near Cardington Sheds:
Actor John Boyega getting physical as he prepares for his third trip around the galaxy as former stormtrooper-turned-Resistance hero, Finn:
Boyega also gives a warm welcome to new cast member Naomi Ackie while giving us a close-up shot of his new hairstyle:
A word from the only actor to appear in every single Star Wars movie:
Star Wars – Episode IX – SPOILER ALERT. I'm going to need a bigger suit. What a memorable welcome dinner at my favourite restaurant with JJ and KK, sitting down with faces old and new – mine being the oldest. SPOILER ALERT II. I had the salmon.

— Anthony Daniels (@ADaniels3PO) August 1, 2018
Richard E. Grant tweets about his excitement as well:
I saw @starwars in 1977 when I was at Drama School. Being cast in the final instalment of the Skywalker trilogy in 2018, feels like an utterly out of body experience! #StarWars⁠ ⁠ 💫💫💫💫💫💫💫💫💫💫💫💫 thank you #ninagold pic.twitter.com/ldJQNLFlsd

— Richard E. Grant (@RichardEGrant) July 27, 2018
Mark Hamill expresses his bittersweet feelings about doing a Star Wars movie without Carrie Fisher:
It's bittersweet facing my final chapter without her-She is simply irreplaceable. I'm finding solace in the fact that she won't BE replaced & would love the worldwide outpouring of affection from those who loved her when they heard the news.#CarrieOnForever pic.twitter.com/7ueMqBxQwa

— Mark Hamill (@HamillHimself) July 29, 2018
Lastly, John Boyega has a little fun perpetuating the "Finn is Luke's son" rumor from a few years ago.
We will get through it dad 💪🏾💪🏾💪🏾 #CarrieOnForever https://t.co/KzN1cAjKNY

— John Boyega (@JohnBoyega) July 29, 2018
Thanks for being there for me, son. 💪🏾💪💪🏾
Love, Dad ❤️#CarrieOnFoeverAndADay https://t.co/mJYROCxNMB

— Mark Hamill (@HamillHimself) July 31, 2018
We can probably expect some kind of official announcement about the start of filming later today like JJ did with The Force Awakens. Perhaps there will be something on The Star Wars Show later today as well? We will find out soon.
UPDATE
And there it is! J. J. Abrams has taken to his previously dormant official Twitter account to announce the start of filming for Episode IX!
Bittersweet starting this next chapter without Carrie, but thanks to an extraordinary cast and crew, we are ready to go. Grateful for @rianjohnson and special thanks to George Lucas for creating this incredible world and beginning a story of which we are lucky to be a part. #IX pic.twitter.com/FOfnGwVut5

— JJ Abrams (@jjabrams) August 1, 2018
And Rian Johnson responds:
— Rian Johnson (@rianjohnson) August 1, 2018
The photo is way less cryptic than previous Abrams' posts as we clearly see filming of the Millennium Falcon cockpit with John Boyega's Finn (wearing a new vest/jacket?), Chewbacca, and who we assume is Daisy Ridley's Rey in the Captain's chair. Boyega did reveal at Awesome-Con that Rey and Finn would be back together in Episode IX, and it appears some of their time together will be spent on our favorite hunk of junk in the galaxy!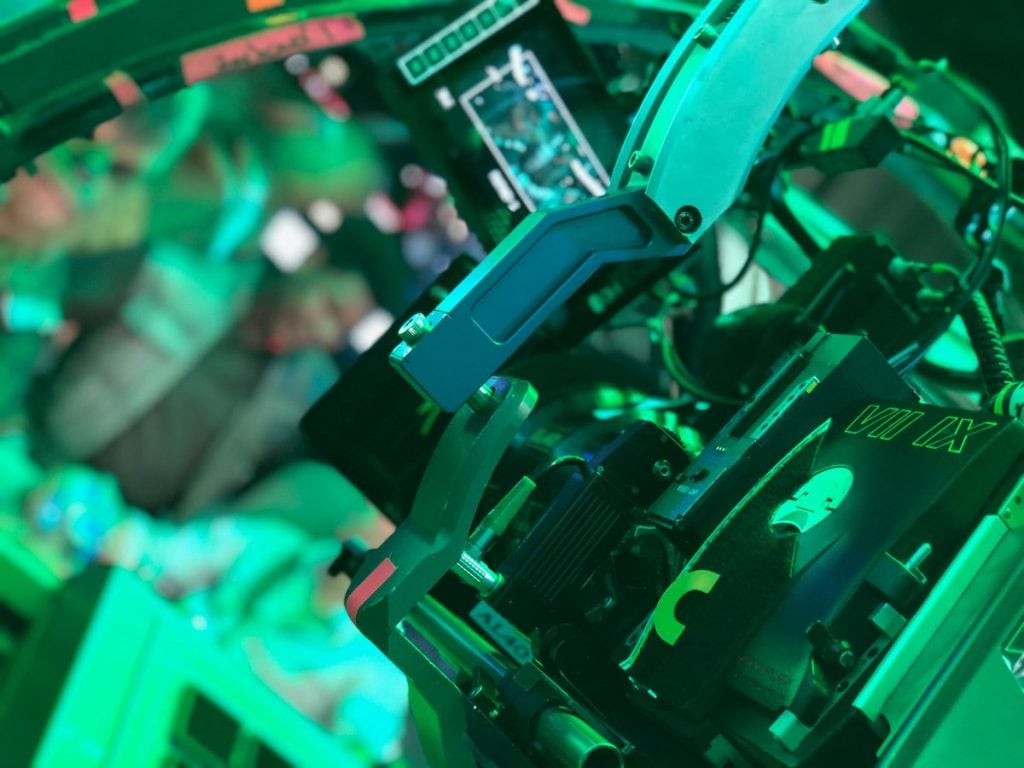 Jordan Pate is Co-Lead Editor and Senior Writer for Star Wars News Net, of which he is also a member of the book and comic review team. He loves all things Star Wars, but when he's not spending time in the galaxy far far away, he might be found in our own galaxy hanging out in Gotham City or at 1407 Graymalkin Lane, Salem Center, NY.