Sneak Peek of Empire's Subscriber Cover for Solo Issue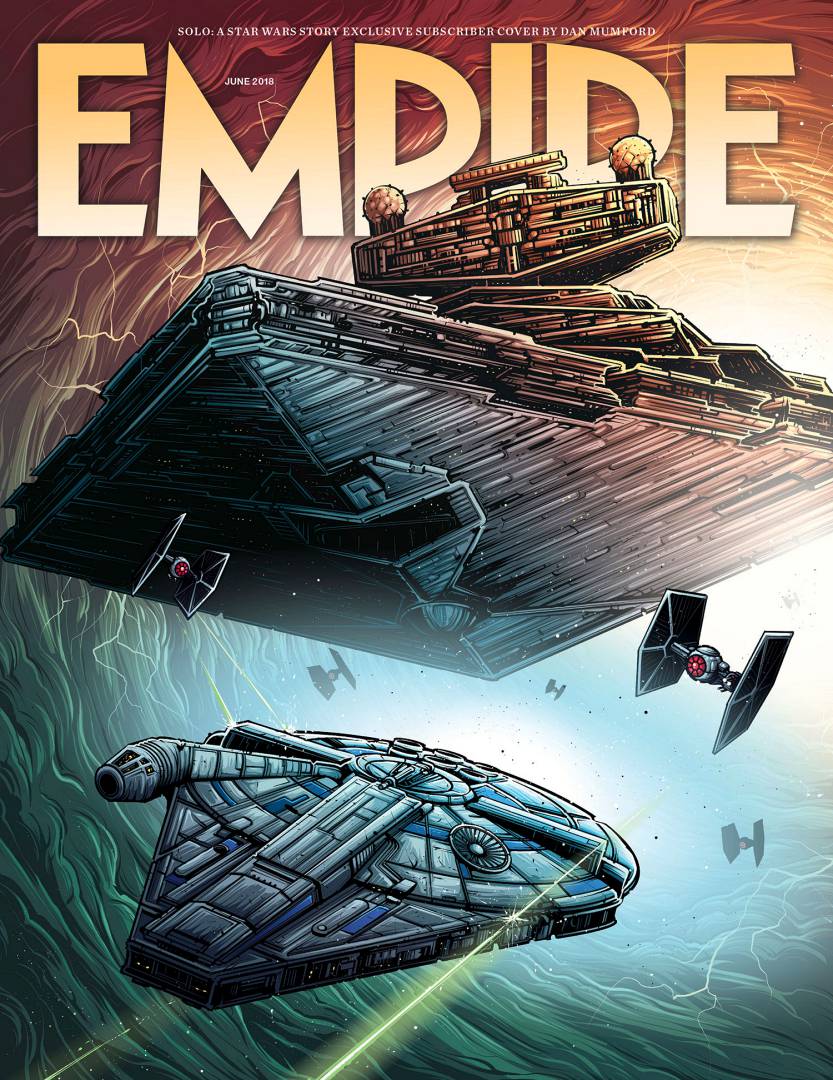 Having been through a few releases in the new Disney era now, we start to see patterns in the pre-release marketing. It's not always identical for each release, but there are a few things that consistently provide us with significant content to whet our appetites for the upcoming film. You have the trailers, the toy release, EW's week of coverage, and of course the Empire issue.
So what does Empire have in store for us in terms of Solo coverage?
Inside the issue is an exclusive look at the Ron Howard-directed Solo, which sees Hail, Caesar! break-out star Alden Ehrenreich step bravely into the boots of one of cinema's most iconic characters. Want Empire with covers like this delivered to your door every month? Head this way to sign up for a subscription.
Empire also revealed their exclusive subscriber cover for the Solo issue and it is a beauty.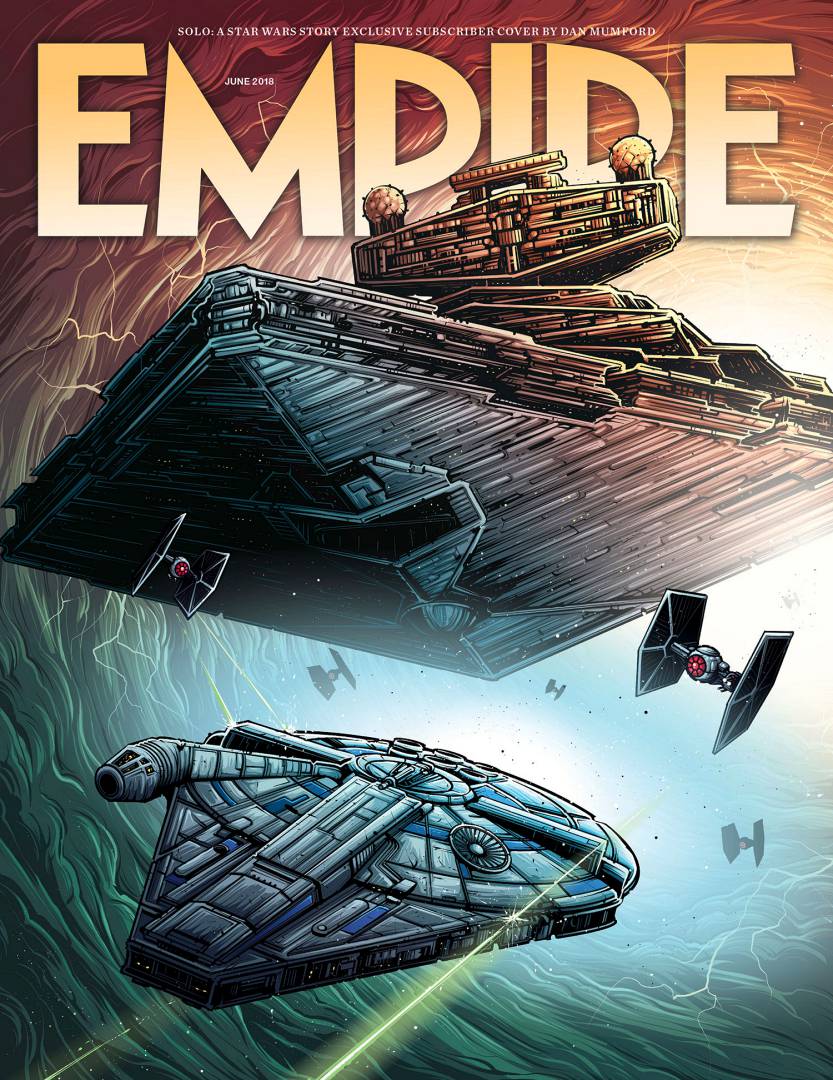 The subscriber cover is drawn by Dan Mumford. You probably already recognize his style. He did several posters for The Force Awakens and The Last Jedi that were exclusive to IMAX theaters.
So stay tuned to SWNN as we keep an eye on any content coming out of the Empire issue's release next week. There's sure to be a lot of good information in there.