The Next Star Wars Celebration Will Be Held in 2019.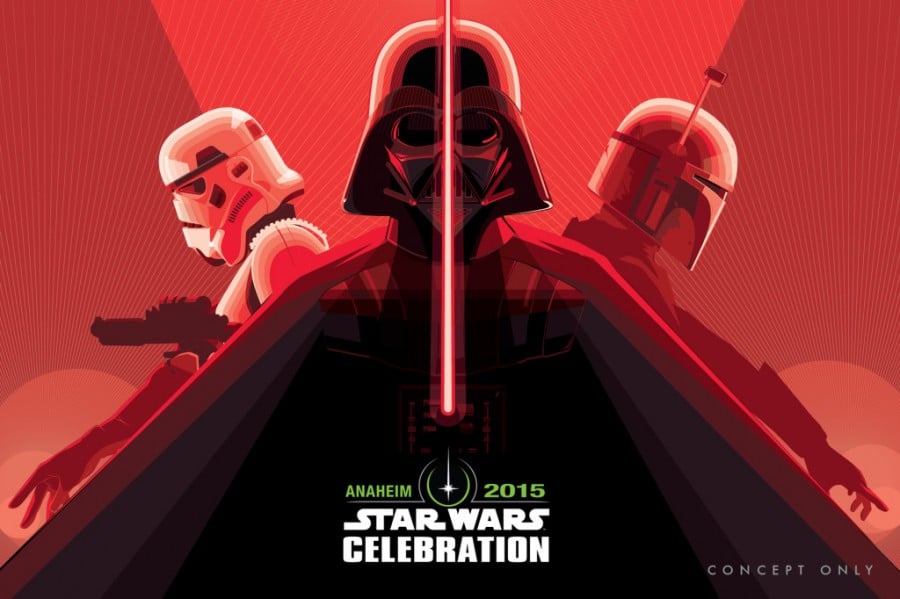 Amidst all the other stories that hit yesterday, one seemed to slip by without much notice – the fact that Lucasfilm announced that the next Star Wars Celebration event would be held in April 2019. This means that 2018 will be the first time in the Disney era that there will not be a Celebration event tied to a Star Wars movie being released later on in the year.
From the offficial Star Wars Celebration website:
While we might be in the thick of getting ready for Star Wars Celebration Orlando, it's never too early to start thinking about when the next Celebration will be. Celebration is the official, definitive Star Wars event, with entertainment, interactive experiences and exclusives that can only be found at this Lucasfilm production. They are the ultimate community fan gathering as well, and friends will want to start planning to be together again to commemorate everyone's favorite saga. The next official Celebration is slated for a location and date soon-to-be announced, in 2019.
With the convention skipping 2018, it signifies a couple of things. The first being that they've already deemed that a 2018 event wouldn't have enough content to sustain an entire convention, even a 3-day one. Last year's Celebration Europe III was largely criticized for lacking the kind of content that Celebration Anaheim had, so such a decision wouldn't be too surprising – and this should probably reassure attendees that this year's Celebration will be filled with content. The second thing is that, if the event had been held, it likely would have been too close to – or shortly after – the release of the Han Solo movie for a panel about the movie (which would be the defining reason for fans to show up) to make a real difference, provided that it sticks to its late May 2018 window. (If this reasoning holds true, then this would also imply that Star Wars Episode IX is targeting a post-May release date.) The third thing is that this gives Disney D23 and other subsequent conventions a bigger opportunity to promote the Han Solo movie, as the absence of a standard Star Wars convention means that the movie will have to seek a new avenue to be promoted in. While there's nothing to really support this from the information explicitly given, it also may be possible that Lucasfilm will use the 2019 event as a way of promoting Indiana Jones 5 as well, since both it and Star Wars Episode IX are targeting 2019 release dates (making 2019 Lucasfilm's biggest year ever in the grand scheme of things).
While no location for Celebration 2019 has been set, it will presumably be in the United States. We'll be sure to keep you covered as we learn more information about Celebration and more.
Grant has been a fan of Star Wars for as long as he can remember, having seen every movie on the big screen. When he's not hard at work with his college studies, he keeps himself busy by reporting on all kinds of Star Wars news for SWNN and general movie news on the sister site, Movie News Net. He served as a frequent commentator on SWNN's The Resistance Broadcast.