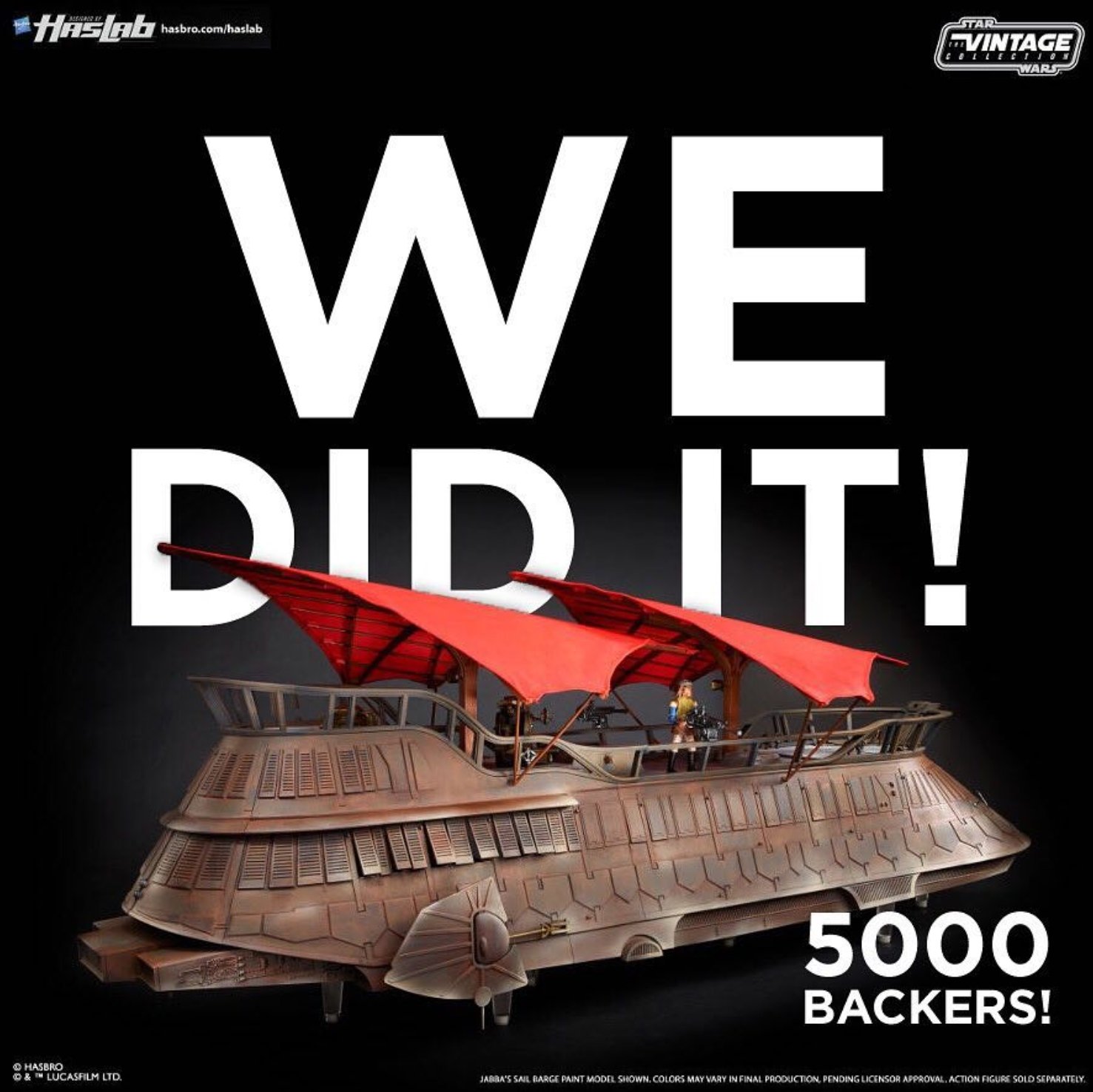 That's right, sometime soon the homes of some 5000+ fans are going to feel just a bit more cramped. What once seemed unlikely has actually happened. The push has worked and the goal has been met. HasLab has reached their goal of 5000 for their crowdsourced Jabba's Sail Barge collectible.
This is really great news. After so many people had pledged to purchase this item, it would have been really disappointing if the project fell short of its goal. Instead over five thousand fans are going to add a really cool and unique item to their collections.
#StarWars fans, you #BackedTheBarge!! Jabba would be proud! #HasLab #BackTheBarge pic.twitter.com/RczPpqj7Qe

— Hasbro (@HasbroNews) March 30, 2018
If you've been following this site, you've seen the campaign for this thing and it looks really impressive. The level of detail and the size are unprecedented. So, congratulations to all those who participated. We can only hope the success of this project will mean more similar items in our future. I'm personally pulling for a similarly scaled Cloud City Carbon Freezing Chamber next.
There's still time to pick one of these up. If you want to be included, head over to HasLab HERE  to reserve your barge. Let us know in the comments what is on your wish list for future HasLab projects.
Click HERE to check out and comment on this topic in our forum The Cantina