Ron Howard Says That Solo: A Star Wars Story's Edit Has Been Locked & Confirms New Trailer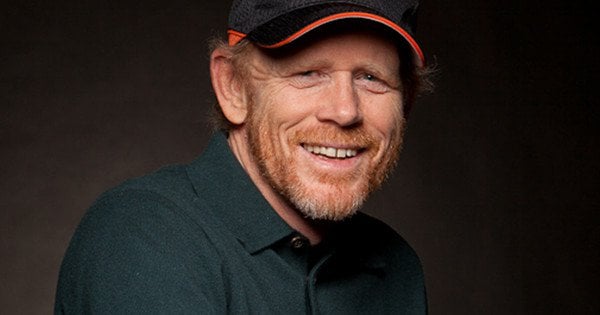 Director Ron Howard is claiming that work on Solo: A Star Wars Story is coming to a close a bit earlier than expected, with the final edit locked, sound being processed, and another trailer in the pipeline.
Howard has been firing off on full social media cylinders in the past few days, sharing some new behind-the-scenes photographs and some bits of information with it. First up, Howard laid out his plans for this big week of post-production, as he – along with composer John Powell – shared a number of behind-the-scenes images of the film's scoring sessions:
Last bit of scoring and final sound mix all happening this week. Exciting. VFX finals looking great as is 3D conversion. Can't wait to share. https://t.co/oQijWgfi4U

— Ron Howard (@RealRonHoward) March 26, 2018
Next, Howard shared a few images of the sound mixing process on the film:
#Solo #SkywalkerRanch we are well into final sound mix. A little ahead of schedule and feelin' good. Getting eager to share. pic.twitter.com/MqK8fBeia1

— Ron Howard (@RealRonHoward) March 30, 2018
Finally, he confirmed to a concerned fan that the film was locked, and told another a curious fan that yes, there's one more trailer still to come:
#May25. Edit is locked Score done. Right on schedule Hope you check #Solo out and find it fun. https://t.co/7eqpvoQhnN

— Ron Howard (@RealRonHoward) March 31, 2018
Yep – https://t.co/RtaoukBN9n

— Ron Howard (@RealRonHoward) March 31, 2018
Howard also shared an image of a VFX shot:
#Solo vfx review with #ILM today at #SkywalkerRanch pic.twitter.com/SeXUEu6XKL

— Ron Howard (@RealRonHoward) March 31, 2018
Avengers: Infinity War will almost certainly be the first movie where the final Solo trailer will be shown with. It's possible that it might debut at CinemaCon (which is held a few days before the third Avengers movie is released), but in any case, Disney is going to want to attach an ad for their second-biggest movie franchise (Star Wars) to their biggest movie franchise (Marvel). Tracking for Infinity War is absolutely insane, and Solo is looking to have an impressive $150M opening weekend according to one early estimate, so the greater amount of exposure that the film has, the better things will be for the future of Star Wars spin-offs.
Grant has been a fan of Star Wars for as long as he can remember, having seen every movie on the big screen. When he's not hard at work with his college studies, he keeps himself busy by reporting on all kinds of Star Wars news for SWNN and general movie news on the sister site, Movie News Net. He served as a frequent commentator on SWNN's The Resistance Broadcast.