The Resistance Broadcast – Episode 99 – What Is The WORST Lightsaber Battle In Star Wars?
On this episode of The Resistance Broadcast, we discuss….
Poll Results; Giveaway Winner; Rian John Explains Luke's Powers In The Last Jedi; Rebels Season 4 Midseason Trailer; TLJ Nominated For Awards; Reed Morano Possible LFL Involvement; Why No Knights of Ren?; Tweeting With The Resistance; Final Thoughts. In this week's Star Wars War we have quite the battle over what is the WORST lightsaber duel! Things get a bit ramped up as we each make our case! The question is, what do you think is the worst lightsaber battle in Star Wars history?
Leaders of the Resistance: John Hoey, James Baney, Bill Sheehy, Patric Covey
Thanks for listening, and if you like this episode, don't forget to hit the like button on SoundCloud and subscribe to us on iTunes and YouTube! If you like this episode, give us a 5 star rating on iTunes and let us know what you think.
HUGE thanks to all of our fans also wearing and sharing our merch out there!
It's an @RBatSWNN kinda day! pic.twitter.com/tIOYoP7JPI

— 🙂 sarah (@seh221) January 25, 2018
Supporting the @RBatSWNN #Podcast all the way over in the UK! #StarWars #SWNN pic.twitter.com/avEIFYlnvT

— Shaun Sannerude (@rudecold) January 25, 2018
@RBatSWNN Stink likes his merch ! pic.twitter.com/uKEfqUGemO

— Stink Fleaman (@stink_fleaman) January 25, 2018
What are your thoughts on Ian McDiarmid coming back to the Star Wars universe?! Let us know in the comments below.
We're sure you heard the news, Palpatine himself, @IanMcDiarmid_, is back with #StarWars! Comment with your favorite Palpatine quote and welcome him back! #StarWarsRebels pic.twitter.com/nSlZZ3HVLX

— The Resistance Broadcast (@RBatSWNN) January 20, 2018
Also check out our new Raddus shirt and many others over on our Teepublic storefront. Click the shirts below to go to the individual pages:
We are with you Admiral Raddus. Join the fight! #RogueOne #StarWars https://t.co/GIX4daKp6d pic.twitter.com/E1NHyAqRjA

— The Resistance Broadcast (@RBatSWNN) January 27, 2018
Check out our BRAND NEW Kylo Ren line with "I Know What I Have To Do" and " Supreme Leader"!!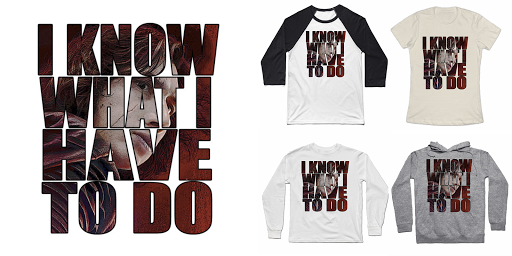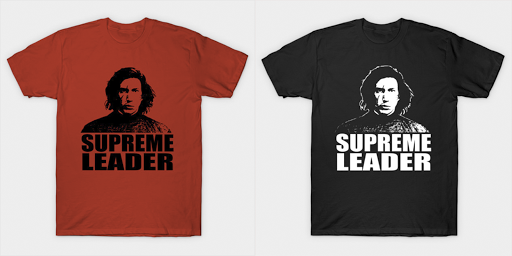 "High Ground" leaves our store next week, so pick that up in its final days before it's GONE!!
Rian Johnson explained Luke's powers at the end of The Last Jedi, borrowing an idea from "sacred" LEGENDS Jedi text: here
Rebels S4 trailer, return date, final episodes/Ian McDiarmid is BACK as Palpatine in Rebels: here
The Last Jedi Award Nominations: here and here
Reed Morano confirms she's talked with Lucasfilm, but she won't be directing a Star Wars movie: here
Rian Johnson addresses the absence of the Knights of Ren: here
If you would like to submit questions for the show you can tweet at us on our Twitter account @RBatSWNN, message us on the Cantina Forum in the questions and comments thread, or send an email to resistancebroadcast@gmail.com.
Special thanks to Matt Pasterick for our theme song!