Everything You Need to Know about Minecraft's Star Wars Update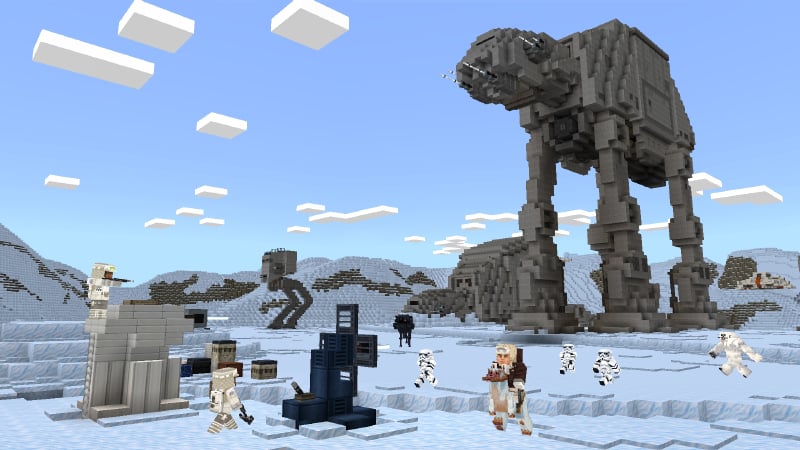 When it comes to Star Wars video games, there are plenty available out there. When the franchise peaked in popularity, people didn't just want to see their favorite characters on the big screen; they also wanted to control them and go on exciting adventures with them. From old classics like "Knights of the Old Republic" to modern games like "Jedi: Fallen Order," there are plenty of good Star Wars games out there that you can thoroughly enjoy. And this is what makes the Star Wars franchise so good as people do not have to stay limited to just movies and TV series anymore.
Trying a new Star Wars game is always fun, but what if you are introduced to a Star Wars game that is exactly like an old game that you absolutely adore. Yes, I am talking about Minecraft and its latest Star Wars update. Minecraft's pixelated world has opened its big doors for all the Star Wars characters and their spaceships.
Why is it So Exciting?
With this DLC, you will be able to transform your Minecraft dramatically. You will get to play Minecraft in a way you have never played before, and all your space fantasies will come true. And don't worry, this game is not going to be anything like The Sims 4 Star Wars expansion pack. This DLC will offer everything you wanted in an open-world Star Wars game and much more. It is time for you to get Minecraft server hosting, build your own Star Wars world, and play it with your friends.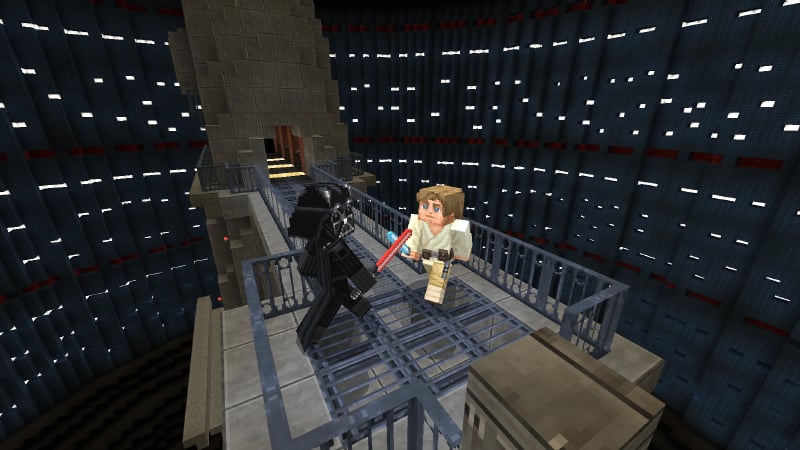 What Are the Contents of DLC?
This new game update will include a new map, textures sets, skins pack, items, improved UI, and a Star Wars soundtrack. If you are a hardcore Star Wars fan, you will be able to identify all the avenues on the map. You will be seeing a lot of familiar places from the original trilogy and also from the latest series, The Mandalorian. In total, you will have 12 planets to explore, which is pretty cool. You must be wondering how you will be traveling between the planets. Well, you will simply need starfighters, and you can jump into hyperspace with them.
The fun part about this DLC is that you will also be able to recreate your favorite scenes from the movies. So, if you always wanted to have a lightsaber battle with Darth Vader as Luke Skywalker, then now is your chance. Apart from that, you will be able to encounter all the characters from the game, from Princesses Leia to Chewbacca. And you don't necessarily have to wait for them to pop-up; you can get the skins and play as those characters.
The Gameplay
You will be able to transform your Minecraft into a new game with this DLC. The creators of the DLC said that they put a lot of thought into making this game. You can create any Star Wars scene you can possibly think of as the game has all the elements. This also doesn't mean that you will not be able to enjoy the original Minecraft gameplay.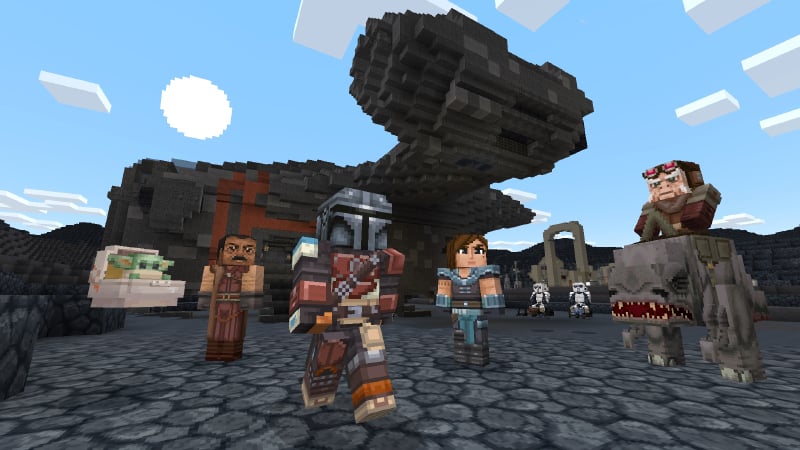 BABY YODA!
Let's admit it, we all love baby Yoda, and in this game, you will be able to find him on these adventures. Playing as a voxel, you will be able to meet the adorable baby Yoda on your bounty hunting adventures. This makes the game much more exciting.
How to Get this DLC?
You can get the Star Wars DLC for your Minecraft easily via the Minecraft marketplace. The add-on will cost you 1300 mine coins (Around $5), and it will be totally worth it.