"No One's Ever Really Gone": Carrie Fisher Wins Grammy for 'The Princess Diarist'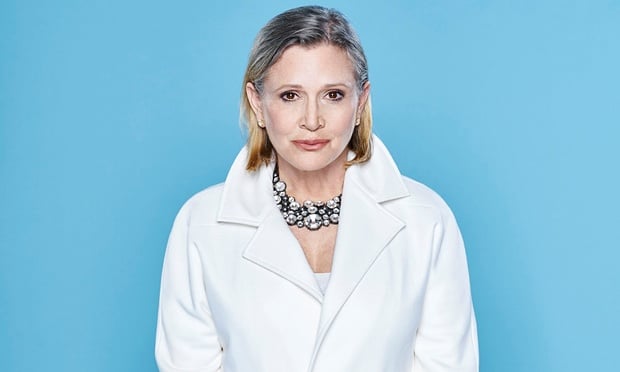 Known by most as Princess Leia from Star Wars, Carrie Fisher was also an incredibly accomplished writer. She won a posthumous Grammy last night in the category of Best Spoken Word Album for her book The Princess Diarist, beating Bernie Sanders, Bruce Springsteen, Neil Degrasse Tyson, and  Shelly Peiken.
This Grammy award marks the first major award win for Fisher. Her winning book, The Princess Diarist, documented her life during the making of Star Wars (later to be subtitled as A New Hope) in 1976. You may recall the book topping tabloid and entertainment news show headlines when it was revealed she had an affair with her co-star Harrison Ford during the production of the film.
Carrie was previously nominated for a Grammy in 2010 for her other best selling book Wishful Drinking.
Mark Hamill once joked that:
"We should picture her looking down from the stars…and extending her middle finger."
Well now we can picture her doing that but with a Grammy in her other hand.
Carrie impacted millions of lives without ever meeting them, so it should come as no surprise that she is still making an impact more than a year since she left us, as she will continue to have an influence and effect on us all for decades to come. While so many are out there arguing about Princess Leia floating through space in The Last Jedi, or what Lucasfilm should do about her character in Episode IX, we should dial it back a bit and just remember the sheer talent and life force she has since carried into her post-life legacy.
In case you missed it, here is our tribute to Carrie from a few months ago: So Long Princess: A Tribute to Carrie Fisher
There will never be another one like her, and if this Grammy win isn't proof enough, remember Mark Hamill's final line to Leia in The Last Jedi:
"No one's ever really gone."
Congratulations your highnessness, we still and always will miss you.
SOURCE: Grammys
"For my ally is Carrie Fisher, and a powerful ally she is."
John Hoey is the Lead Editor and Senior Writer for Star Wars News Net and the host of The Resistance Broadcast podcast
"For my ally is the Force, and a powerful ally it is."