Reed Morano Confirms She's Talked With Lucasfilm, But She Won't Be Directing A Star Wars Movie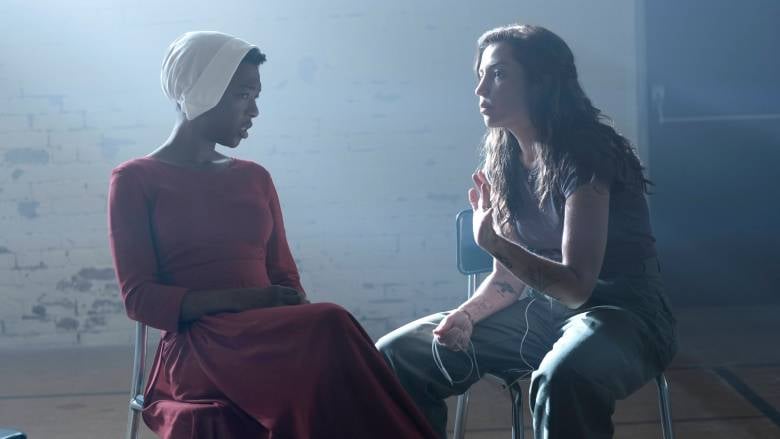 A few days ago, word got out that Reed Morano – the director of the first three episodes of Hulu's critically-acclaimed hit series The Handmaid's Tale – had discussions with Lucasfilm CEO Kathleen Kennedy, who was said to be encouraging to her. This led to speculation that Morano might be the first woman to direct a Star Wars movie, but Morano herself has just shut this line of thinking down.
IMDB just spoke with Morano at the 2018 Sundance Film Festival at the premiere of her newest film I Think We're Alone Now, specifically focusing on the headline The Hollywood Reporter utilized when reporting on the story ("Is Reed Morano the Next Star Wars Director?"). Judging by her reaction to that question, this is clearly the first that Morano has heard of any speculation that she might be involved with working on a future Star Wars movie. Peter Dinklage, the lead actor of the movie, teased Morano over the situation as she clarified that no, it wasn't a job interview:
Reed Morano: I was lucky enough to have a meeting with Kathleen Kennedy, who is the loveliest human being…

Peter Dinklage: Wait, you're doing Star Wars?

RM: No, I'm not doing Star Wars! Will you stop adding fuel to the rumors? It's just a meeting, and that's all I can say.

PD: I just want a part!

RM: …And she was awesome, and she parted a lot of her wisdom, and yeah – she's like an idol.
Now, this technically doesn't rule out Morano potentially being involved with the Star Wars television series being developed exclusively for Disney's forthcoming streaming service. But even then, that's a long way away, and unless they put the series on the fast-track to arrive close to launch, I think it's more likely that Disney's acquisition of Fox will be integrated into the service first. It's also worth keeping in mind that Lucasfilm has conversations with directors all the time that aren't necessarily tied to getting a director to commit to a Star Wars movie, as Michelle MacLaren and Guillermo Del Toro talked with the company but have not committed to any projects. (MacLaren talked back in 2015, and nothing's been said about her potential involvement since then – meanwhile, Del Toro has a reputation for dividing his attention between multiple projects and only completing a few of them, and right now he's taking some time off from directing to assess what his next project will be.)
For now, I wouldn't expect a whole lot on the front of hearing about future Star Wars directors. All hands will be on-deck at Lucasfilm's marketing department soon enough with the forthcoming Solo blitzkrieg (which comes out in four months). Just after that, production on Star Wars Episode IX will finally begin in earnest, which would likely be the earliest an announcement of a future director could be announced. Between Philip Lord and Christopher Miller being fired mid-filming and Colin Trevorrow ultimately parting ways with the company mid-development, it can be safe to presume that Lucasfilm are going to want to fully vet their directors and be more cautious in announcing projects (aside from that whole "Rian Johnson will direct at least the first movie in a new trilogy" thing).
Grant has been a fan of Star Wars for as long as he can remember, having seen every movie on the big screen. When he's not hard at work with his college studies, he keeps himself busy by reporting on all kinds of Star Wars news for SWNN and general movie news on the sister site, Movie News Net. He served as a frequent commentator on SWNN's The Resistance Broadcast.