UPDATE! Rian Johnson is Working on an All New Star Wars Trilogy Separate from the Skywalker Saga + New Live Action TV Series Confirmed!!!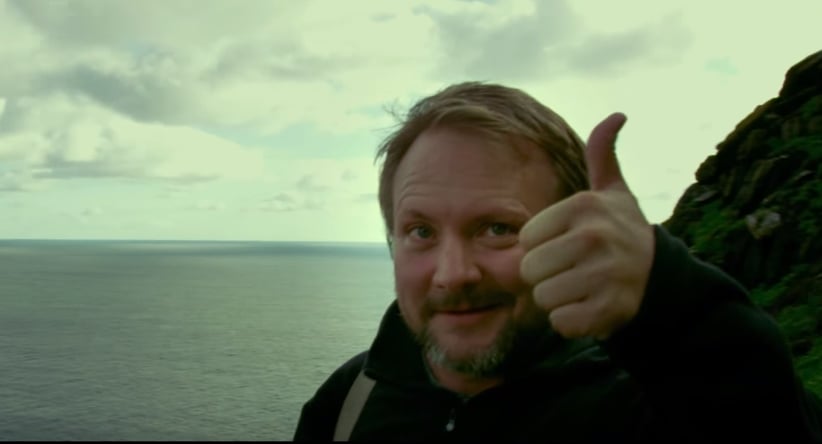 A few days ago Kathleen Kennedy revealed that Lucasflim has mapped out the future of Star Wars for the next 10 years, but no one actually saw this one coming. The official Star Wars site has just announced that The Last Jedi director Rian Johnson is working on a new trilogy from a yet unexplored part of the galaxy far, far away with new characters!
From StarWars.com:
Lucasfilm is excited to announce that Johnson will create a brand-new Star Wars trilogy, the first of which he is also set to write and direct, with longtime collaborator Ram Bergman onboard to produce.

As writer-director of The Last Jedi, Johnson conceived and realized a powerful film of which Lucasfilm and Disney are immensely proud. In shepherding this new trilogy, which is separate from the episodic Skywalker saga, Johnson will introduce new characters from a corner of the galaxy that Star Wars lore has never before explored.

"We all loved working with Rian on The Last Jedi," said Kathleen Kennedy, president of Lucasfilm. "He's a creative force, and watching him craft The Last Jedi from start to finish was one of the great joys of my career. Rian will do amazing things with the blank canvas of this new trilogy."

"We had the time of our lives collaborating with Lucasfilm and Disney on The Last Jedi," Johnson and Bergman said in a joint statement. "Star Wars is the greatest modern mythology and we feel very lucky to have contributed to it. We can't wait to continue with this new series of films."
There are no details about the release date or the Star Wars era the new trilogy will explore. It's exciting that we will see unexplored parts of the galaxy with new and fresh characters and stories.
This is a huge vote of confidence in Rian Johnson by LFL, 35 days before The Last Jedi is even released. Exciting years await all Star Wars fans.
And it seems Rian is pretty happy and having fun too.
Takin me back, Clips. Takin me back. pic.twitter.com/8d5NcQ1bgd

— Rian Johnson (@rianjohnson) November 9, 2017
Also here's The Star Wars Show's breaking episode on the news:
UPDATE!
Also Variety reports that Disney chairman-CEO Bob Iger revealed during the company's quarterly earnings call that Disney is planning a live-action "Star Wars" TV series to air on its entertainment streaming service that is expected to launch by the end of 2019.
While this news is expected, it's great to hear a confirmation from Iger himself that a live-action TV show is indeed coming in the following years.
Now we wonder what will happen with the third Star Wars stand-alone movie. Will this new trilogy start after the rumored Kenobi movie is released? Or this idea was completely trashed?