UPDATE! Three Actors from The Raid Film Series Cast in Star Wars: The Force Awakens.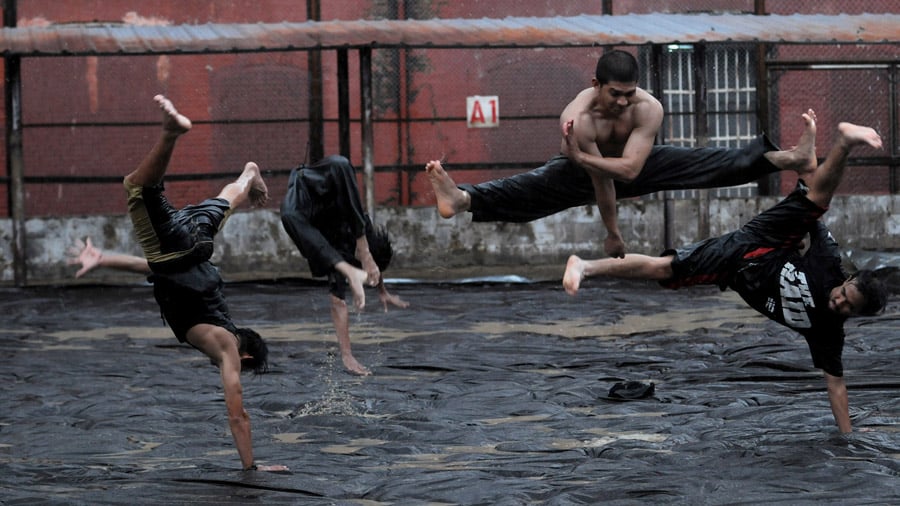 Today is a good day to be an Indonesian actor – according to a report, a trio of actors (who are also trained martial artists) from The Raid: Redemption and The Raid 2 have been cast in Star Wars Episode VII: The Force Awakens.
From Twitch Film:
Though there has been no comment whatsoever from any of the performers or their representation, Twitch has learned that a key trio of performers from Gareth Evans' The Raid and The Raid 2 – leading man Iko Uwais, Mad Dog / Prakoso actor Yayan Ruhian and The Raid 2 finale fighter Cecep Arif Rahman, credited simply as The Assassin – will all appear in JJ Abrams' upcoming Star Wars: Episode 7 – The Force Awakens.
We have no word yet on what their characters may be, which side of the good guy / bad guy line they fall upon or whether any will survive through until the subsequent pictures but think on this: After the underwhelming prequel trilogy with its massive over-reliance on CGI trickery not only has Abrams shown a strong preference for practical effects but has now also cast a trio of highly skilled martial artists who have already demonstrated their skills with blades, batons, etc in a world where super powered warriors fight with blades, batons, etc.
Given that these actors were only confirmed recently, and that they are experienced martial artists, it is likely that they will serve as stunt doubles rather than major characters. Nonetheless, both films in the series have been critically-acclaimed for their unique action sequences, and a third film is currently in development. Uwais, Ruhian, and Rahman are all welcome additions to the Star Wars family.
UPDATE!
Some more tidbits via MagnarTheGreat:
From TheHollywoodReporter:
Sources tell THR that Uwais, along with Yayan Ruhian and Cecep Arif Rahman are performing fight work in the movie, being directed by J.J. Abrams and which wrapped official principal photography Nov. 6.
From TheWrap:
"The Raid 2″ stars Iko Uwais, Yayan Ruhian and Cecep Arif Rahman will put their amazing fight skills to use in J.J. Abrams' "Star Wars: Episode VII – The Force Awakens," TheWrap has learned.

The trio of talented martial artists join John Boyega, Daisy Ridley, Adam Driver and Oscar Isaac in the Disney movie, which was produced by Lucasfilm and Bad Robot.

Another member of the "Raid" stunt team also participated in the top-secret shoot, though an individual familiar with the project declined to identify the performer.
From /Film:
Nothing beyond that is known but /Film sources have hinted to us one of the film's action sequences might have been choreographed by the team.
Grant has been a fan of Star Wars for as long as he can remember, having seen every movie on the big screen. When he's not hard at work with his college studies, he keeps himself busy by reporting on all kinds of Star Wars news for SWNN and general movie news on the sister site, Movie News Net. He served as a frequent commentator on SWNN's The Resistance Broadcast.