Carrie Fisher Cuts NY Comic Con Visit Short For Star Wars Filming.
Two things have suggested that additional photography of some sequences for Star Wars Episode VIII has taken place, is filming right now, or will be shot soon – Lupita Nyong'o stating that she has yet to film her motion-capture scenes as of September and Chloe Bruce mentioning that she recently filmed something in Croatia (where a chase sequence for the movie was shot). Now, a third bit of evidence has come to light – Carrie Fisher is cutting the amount of time she'll be available at the New York Comic Con a bit short due to involvement with a Star Wars project.
Just to clarify, for those not in-the-know about the film-making process: additional photography and pick-ups are not quite the same thing as reshoots. What we think of as reshoots are what happen after an assembly cut of a movie is made in order to completely overhaul (and hopefully improve upon) scenes in order to ensure that the finished product is up-to-snuff with what the studio, audience, and creators are expecting. (The controversial Rogue One reshoots, for instance, are likely a result of implementing Christopher McQuarrie's finalized version of the script as opposed to radically altering the entire narrative structure of the movie.)
Additional photography is what happens when there are sequences that need to be filmed outside of principal photography due to conflicts in scheduling (such as Lupita Nyong'o having a commitment to the chess movie The Queen Of Katwe while most of Episode VIII's filming took place) and other minute problems, while pick-ups are usually put into place to correct continuity errors (in essence, those are reshoots on a much smaller scale) – both terms are used interchangeably, along with the term "reshoot", but bear in mind that this is the gist of what each term means connotation-wise. We already know that John Williams is looking at a very early cut of the movie so he can work ahead on the film's soundtrack, so an assembly cut may already be in place (and the use of the term "reshoot" might not necessarily be inaccurate in describing some – though definitely not all – of what's going on right now).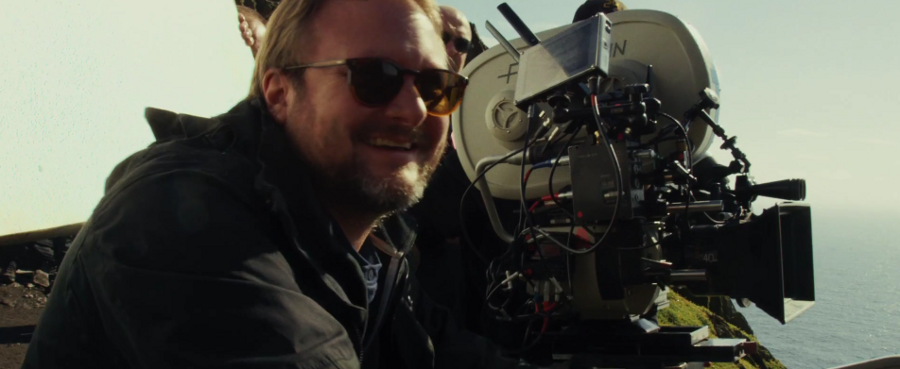 With all that explaining about film terminology out of the way, it's pretty clear that the term "#StarWars production" used by the NYCC refers to Episode VIII – it seems as if even though principal photography has been completed, there are still chunks of the movie that aren't yet filmed. Chunks which seemingly involve Maz Kanata, General Leia, and possibly even Rey at varying points in the film's chronology (and I say "possibly" for Rey, given the possibility that Chloe Bruce might be a stunt double for more than one character). This might also explain why Mark Hamill shaved his beard so late after principal photography wrapped up – perhaps he still needed to film something extra as Jedi Master Luke during the period between principal photography and the filming of that humorous little video linked to above. It's also worth mentioning that last week, Pablo Hidalgo essentially said that there was still a good amount of work to be done on Episode VIII:
There could be several reasons that additional photography is starting so soon after production wraps, but I think that the most likely option (aside from the easy explanation of scheduling conflicts) is that whatever they're filming is something they want kept under wraps. (This would be the ideal time to film some spoiler-heavy stuff – it would most likely be much harder to leak documents at this stage without the guilty party being found out – or to get some surprise cameos into the movie.) It's early enough into post-production that there shouldn't be any real issues with integrating the changes into the existing film itself – and it seems like Disney is going to be in the business of making sure the production process on future Star Wars movies go more smoothly as Lucasfilm keeps cranking them out. In any case, we'll be sure to help you guys weather the storm as some people take the news of more filming as a harbinger of the apocalypse. (Kidding aside, watch this space for more updates on the Star Wars Sequel Trilogy, Rogue One, Rebels, Battlefront, and more as new information breaks.)
Thanks to The Cantina user MagnarTheGreat for pointing this story out to us.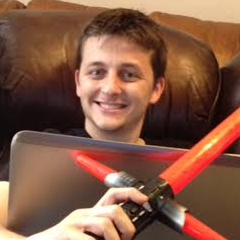 Grant has been a fan of Star Wars for as long as he can remember, having seen every movie on the big screen. When he's not hard at work with his college studies, he keeps himself busy by reporting on all kinds of Star Wars news for SWNN and general movie news on the sister site, Movie News Net. He served as a frequent commentator on SWNN's The Resistance Broadcast.