Beardwatch: Mark Hamill Shaves After Filming Star Wars: Episode VIII, Confirms He'll Be Back For Episode IX.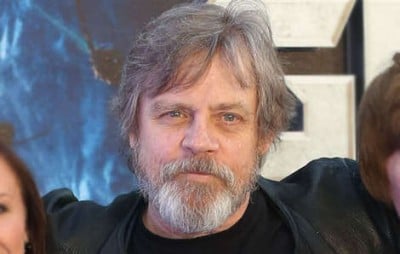 Mark Hamill has just released a video of himself shaving his contractually-obligated beard for Star Wars: Episode VIII. Normally, this would go under the Weekly Social Buzz article, but Hamill also released a tweet stating that he'll be back for Episode IX.
Haven't seen my chin since May '15, so #FarewellFacialFur & #ByeByeBeard (at least til #EpisodeIX) @popculturequest pic.twitter.com/gaScz1okk6

— Mark Hamill (@HamillHimself) August 30, 2016
So yeah. Spoiler alert: Luke Skywalker isn't going to die in Episode VIII after he was barely in The Force Awakens and the bulk of the movie built up to how important his character would be for the remainder of the Sequel Trilogy. Shocker! (One does have to wonder if he'll grow it back for the inevitable reshoots, or why he had to wait so long to shave after production wrapped on the movie, for that matter.)
Mark Hamill casually revealing that he'll be back for Episode IX doesn't come as a huge surprise if you remember that director Colin Trevorrow explicitly noted that his story involved both Luke and Leia interacting with one another and having a greater presence in the story than they did in The Force Awakens. It only makes sense that the focus would be on them, considering that they already pulled off a big raise-the-stakes-by-killing-a-classic-character moment in the first movie of the Sequel Trilogy. From the sound of things, it seems as though Episode VIII will be divided between two alternating narratives and Episode IX will be about bringing everyone together, similar to what happened with The Empire Strikes Back and Return Of The Jedi. If that's what they're going for, then it only makes sense that they would keep Hamill and Carrie Fisher around for two more movies.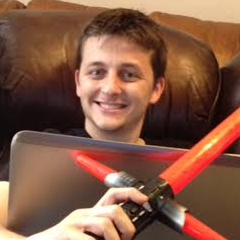 Grant has been a fan of Star Wars for as long as he can remember, having seen every movie on the big screen. When he's not hard at work with his college studies, he keeps himself busy by reporting on all kinds of Star Wars news for SWNN and general movie news on the sister site, Movie News Net. He served as a frequent commentator on SWNN's The Resistance Broadcast.