Possible Additional Filming for Episode VIII Already Took Place in Ireland and Croatia?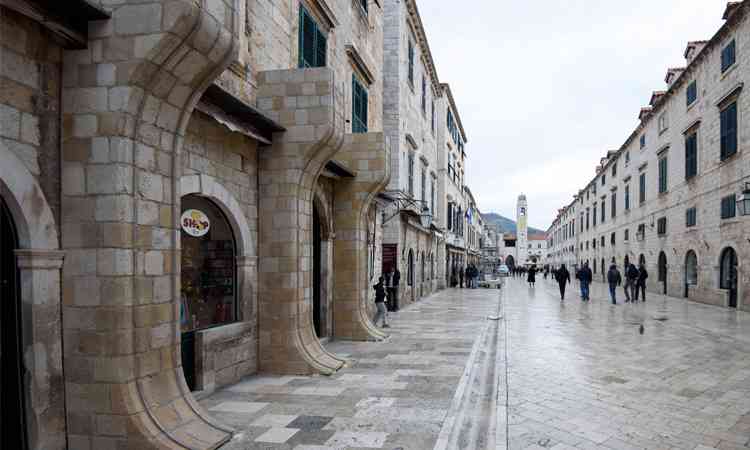 Could Rian Johnson's Star Wars: Episode VIII already be doing some early reshoots over a year in advance of the release of the next film in the Star Wars saga? Some recent tweets from one of the film's stunt performers could hint at just that.
Chloe Bruce, who of course performed stunts in The Force Awakens and has been a performer for principal photography on Episode VIII, has put out some mysteriously ambiguous tweets in recent weeks. It's just two small statements that could be completely innocuous. But, when you connect the two points the line seems to point in the direction of additional filming for Episode VIII.
The first tweet came way back at the end of August.
Belfast ✈️ London 🙌🏼

— Chloe Bruce (@ChloeDBruce) August 26, 2016
Nothing that exciting. There are any number of reasons Bruce could be in Belfast or London. She could be working on a different project, or simply on vacation. But a couple weeks later there was this.
Nightshoots I hate you … Unless in Croatia 🙊❤️#bodyclockisscrewed

— Chloe Bruce (@ChloeDBruce) September 5, 2016
Again, on its' own it could mean anything. But the pattern here seems to be that Chloe Bruce over the course of a few weeks was in three locations tied to Episode VIII filming. Could be a coincidence, but it could also be more. You may recall that back in March we reported that Bruce had headed to Croatia during the initial location shoot as well (later she removed her tweet).  Although the reason for her presence there was unknown due to no reported involvement from Daisy Ridley, if she was there once it would make sense if she returned for reshoots.
But if this is really additional filming what could this mean? Are reshoots on Episode VIII happening as we speak? It is possible that these aren't complete reshoots just yet, but instead some minor additional filming for those locations that need specific weather or seasonal access in order to match continuity to the original shoot. If you'll recall, it was around this time last year, that Rian Johnson headed to Skellig Michael to get some early shooting done for Episode VIII. At the time, since the shooting was occurring months before the release of The Force Awakens, many assumed it was reshoots for that movie. Instead, it turned out that Johnson needed to capture the location before it closed for the season. Assuming additional shooting in Ireland was also used for Ahch-to, it would then make sense that any additional filming now would want to capture the same seasonal environment to match the tone of the original shoot.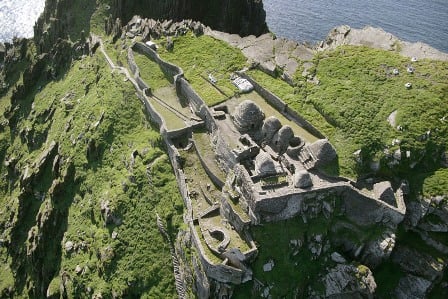 Dubrovnik, on the other hand, was shot in March. So the seasonal matching doesn't really apply there. But with an environment less impacted by the whims of nature, its possible such rigorous continuity matching was unnecessary in that location and it was determined all location reshoots would occur at the same time.
Either way, it is a bit early for reshoots. But this movie has seemed  ahead of schedule in that regard for some time. Remember back in August, John Williams mentioned that he would be seeing an early cut of the film "in a few weeks time" as he was starting to prep for composing the score. So, it is distinctly possible that Johnson has already determined what additional photography is needed. At the same time this could all just be a coincidence. We'll continue to keep our eyes out in the weeks ahead for any additional signs that new filming may be taking place for Episode VIII.
Special thanks to Cantina member p03 for finding the tweet.