Lupita Nyong'o Has Yet to Film Her Maz Kanata Scenes for Episode VIII.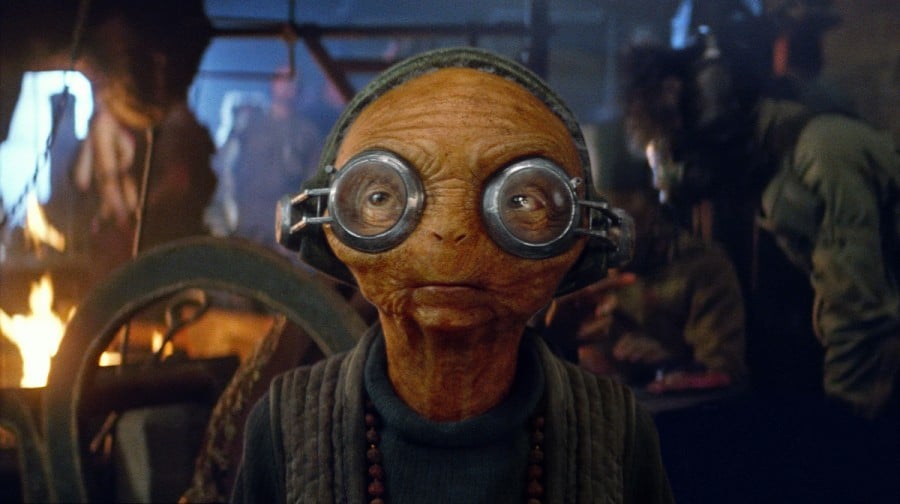 While promoting her latest movie Queen of Katwe, Oscar-winner Lupita Nyong'o surprisingly revealed that she has yet to film her Maz Kanata scenes for Star Wars: Episode VIII, despite the fact that the movie officially wrapped back in July.
Nyong'o was being interviewed by Collider's Steve Weintraub during this year's Toronto International Film Festival, and in addition to talking about her latest film, the actress made the surprising reveal that she has yet to do any work on Rian Johnson's sequel to The Force Awakens.
Here is exactly what Lupita said:
Steve: What was it like working with Rian [Johnson]?

Nyong'o: Rian! I haven't worked with him yet; I've yet to shoot. That's in my future.
Please enable Javascript to watch this video
This is indeed very surprising. We know for sure that Maz Kanata will appear in Episode VIII. Even back in April director Rian Johnson teased us with the following image:
— Rian Johnson (@rianjohnson) April 4, 2016
My best guess is that Maz Kanata's role in Episode VIII will not be very big, or at least she won't have any interactions with the main characters (at least not directly). We know from The Force Awakens that in all scenes with Maz Kanata, Lupita herself interacted with the main characters. It was not just a mo-cap and CG work. Of course this is just a speculation and we have to wait and see what happens.
Aside from Lupita's commitment to working on another movie, there's also the possibility that a few crucial scenes could be saved for later filming to keep certain spoiler-ridden details from leaking out. If key Star Wars alumni (such as Billy Dee Williams as Lando Calrissian, Ewan McGregor as Obi-Wan Kenobi, and Harrison Ford as Han Solo) were intended to make surprise cameo appearances in the movie, then filming something after principal photography would be the ideal time to discreetly handle those kinds of scenes.
What do you think? Should we draw any conclusions from this story? Tell us in the comments below.
Source: Collider