Take a Tour Around Mos Eisley With This Stunning Star Wars Environment Demo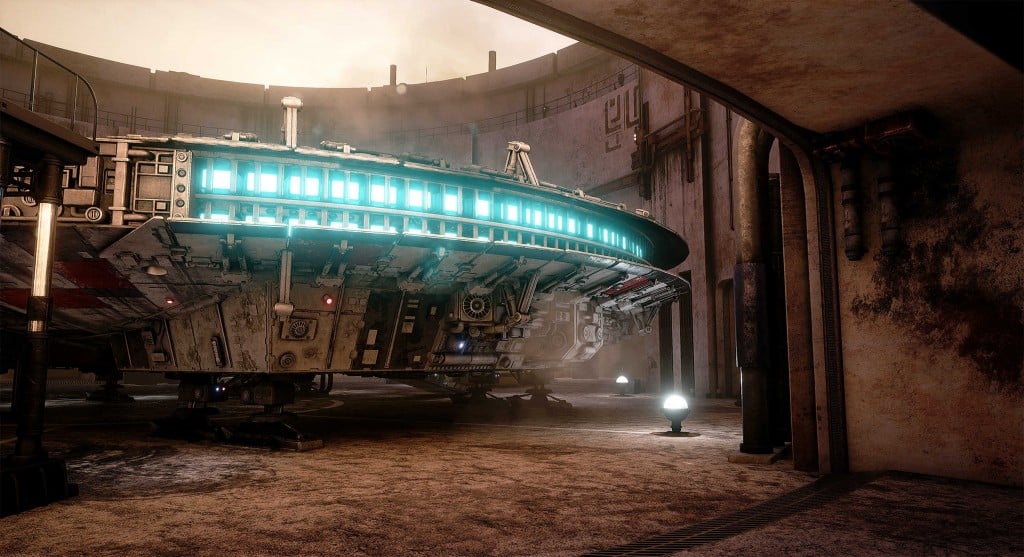 A few days ago, a creative developer from the game company 'Obsidian Entertainment' contacted us with information regarding a "just-for-fun" project created by him and a bunch of his Obsidian co-workers, who happen to be huge Star Wars fans. The result is most impressive and anyone can try it out for free. Read on for the full details.
The project is a free Star Wars environment demo created in Unreal Engine 4 that you can actually walk around and play in. Originally, the project began as a personal project from Jason Lewis, a senior Environment Artist who has worked on a variety of interesting games. However, it soon took on a life of its own and other developers at the company started to get involved in making what they're now calling an "interactive fan art piece." And all this was made in their spare time
The Story behind the Project? (via 80 Level)
So our Star Wars scene simply started out as me wanting to build a 3D Millennium Falcon. I am a huge Star Wars fan and I have always wanted to build a CG Falcon, but just never seemed to get around to doing it until now. It started out as a simple 3ds Max model, but then I thought it might be pretty neat to see it run in real-time, and since I had no Unreal 4 experience prior to this, I figured this could be a great project to learn UE4 with, so my goal was to build the most highly detailed real-time Falcon that anyone has ever seen, and I think I have pulled it off, except for maybe the Falcon model from the recent ILM X-Labs VR demo that was at GDC a few months ago. Theirs might be a bit more detailed than mine, or at least the two might be on par with each other, but theirs is more accurate to the Studio model from what I have been able to see from online videos, whereas with mine, I took some liberties with the details to make it work better with my scene.

Originally it was just going to be the Falcon sitting in Docking Bay 94 so I could run around and look at it in real-time. Then I thought it would be neat to add the interior to the docking bay, and then maybe some of the surrounding Mos Eisley city, then I thought "hey, let's put the Mos Eisley Cantina in as well!" It was at this point that I realized the scope of this project had grown beyond my ability to finish it by myself, so I extended an invitation to several of the artists working with me at Obsidian to help out with this project in their free time, and I got many very enthusiastic YES responses, so I divided up the work based on the time and effort commitments that volunteers were willing to put into it.

We are currently about 90% done, and our ultimate goal is to finish it, and put it up on the internet for people to freely download and enjoy. It's not really a game, more just an interactive fan art piece. You can run around with a blaster (or a hidden weapon that you have to find) but we were unable to enlist the help of any character artists, so the only characters in the environment with you are a bunch of Astromech droids and a few Gonk droids. We are also working on a VR version as well as several people in the group have been playing around with Occulus and Vive VR kits, and we thought it would be cool to have a version that runs in VR, so we are currently trying to get that finished as well.
So, the team has successfully recreated Mos Eisley with its iconic places, ships, and characters in what looks to be and incredibly fun project. You can actually download the thing yourself and give it a try right here (mirror 1, mirror 2, mirror 3). Don't forget to look for the hidden weapon. I am yet to find it myself.
In order to play, the creators recommend:
A minimum of 16GB of system RAM and at least an Nvidia GTX760 or AMD equivalent to run at acceptable frame rates. For high frames rates and / or resolutions of 2560 x 1440 or 2560 x 1600, we recommend at least an Nvidia GTX970or higher, or AMD equivalent.
Below, you'll find a few more screenshots from the game:
Also, recently IGN's Max and Brian tried the game themselves and their video below really gives you a good idea about the sights and sounds from Mos Eisley. Take a look!