Mark Hamill, Daisy Ridley Put Up for Oscar Consideration as Lead Actor/Actress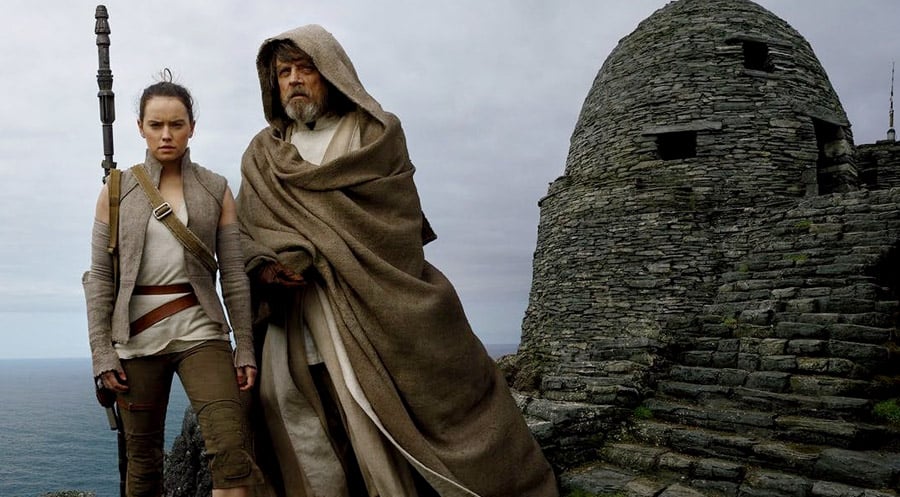 (Beware, this article does not contain spoilers for The Last Jedi, but there might be spoilers in the comments section below)
Awards Season for the Star Wars fan usually consists of counting our market share of the technical award nominations, learning the difference between sound design and sound editing, and griping about the disdain many awards organizations seem to have for genre films. But as we make our final approach to the release of Star Wars: The Last Jedi it seems Disney, at least, has enough confidence in a few of their actors to submit them for consideration.
Clayton Davis from AwardsCircuit.com tweeted this bit out yesterday:
Mark Hamill (@HamillHimself) will campaign in LEAD ACTOR for the #Oscars for "Star Wars: The Last Jedi!" Daisy Ridley will also campaign in LEAD ACTRESS! #StarWars #TheLastJedi #FYC pic.twitter.com/MJtXHqGys5

— Clayton Davis (@AwardsCircuit) December 9, 2017
Now in reality, this doesn't mean that either of them are likely to be nominated. This means Disney just thinks the performances are worth the recognition. It also doesn't necessarily mean that other actors weren't submitted in other categories. It is possible those have just not been reported yet. It is nice to think that Disney has such confidence in these two performances, but whether that translates to the screen and then to the academy voters is another thing entirely.
We can glean one thing from this in a more concrete sense though. And this may be a very, very, minor spoiler for those who truly wish to know nothing about the film. If that is you, turn back now. But, if Mark Hamill is being submitted for "Lead" actor, this confirms that his role is not a supporting one. Meaning that he has enough screen time in this film to be considered a lead.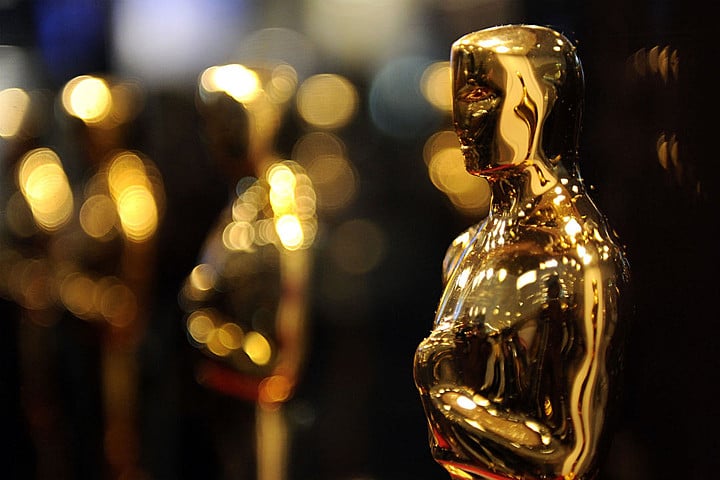 Now, the Lead vs Supporting category debate is always a very subjective one. Oscar history is rife with people being submitted in seemingly wrong categories to give them a better shot at winning. But it does tell us that Luke has a major presence in this movie. Conspiracy theories about him only having a brief role in the beginning of the movie, or being mute and then getting killed five minutes in, would not fit here. So at the very least, we know that Disney considers him to be a lead in this film. More TFA Han Solo, than TFA Leia you could say. And with great reports on Mark's performance coming out of last night's premiere that sounds like it could be a very good thing.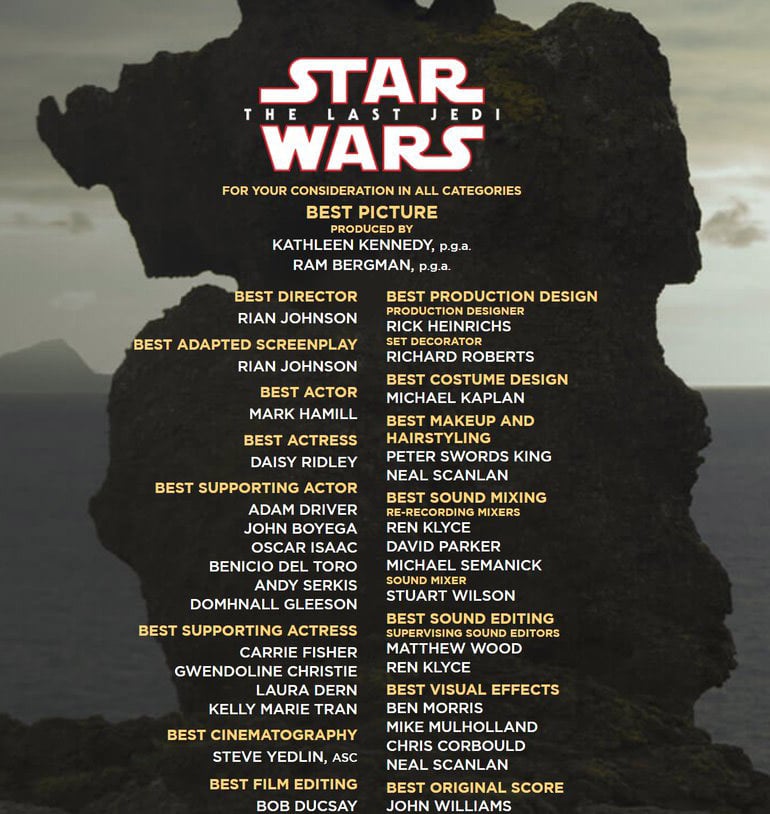 Stay tuned for more coverage here at SWNN as we lead up to the release of The Last Jedi, and let us know your Awards hopes and projections for the film in the comments.