'Star Wars: The Last Jedi' Featurettes: Ralph McQuarrie Inspiration and Creating Crait
Celebrating the release of the critically acclaimed Star Wars: The Last Jedi on home video, two featurettes have surfaced that lets the fans in on the secrets behind its incredible production. Check them out!
Ralph McQuarrie played a key role in the production of Hollywood blockbusters including the original Battlestar Galactica television series, E.T. the Extra-Terrestrial, Cocoon, and George Lucas' interstellar space opera saga, Star Wars. Although the legendary concept artist passed away in 2012, his work continues to influence a whole new generation of Star Wars filmmakers, especially Star Wars: The Last Jedi's writer/director Rian Johnson.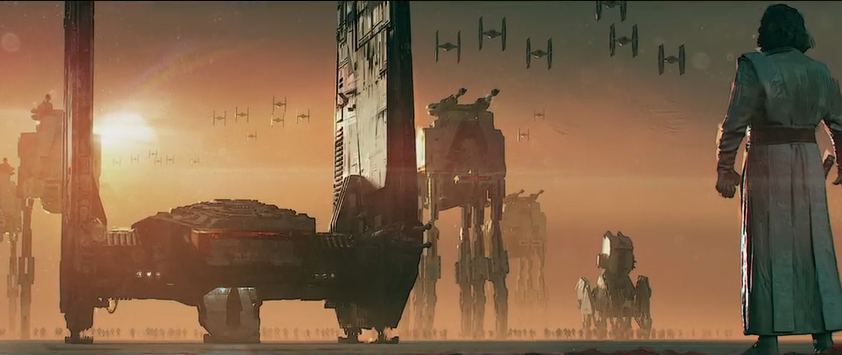 In The Last Jedi, Johnson and his team utilized original Ralph McQuarrie concept art of the Viper probe droid, commonly referred to as the Imperial probe droid, in order to come up with a specific shot design for Luke Skywalker's climactic final face off with Kylo Ren. McQuarrie's legendary art design was used to create a mood, maximize a specific look, and add to the overall beauty of the scene.
You can check out the new Star Wars: The Last Jedi – Ralph McQuarrie Inspiration Bonus Feature in the player below.
Also, a new featurette for Star Wars: The Last Jedi (unlocked by today's #JediDay Twitter promotion), was revealed that takes a look at how Johnson's team created the world of Crait.
Star Wars: The Last Jedi hits digital on March 13th and Blu-ray on March 27th.
May the force be with you….