J.J. Abrams Discussing the Idea of Shooting Star Wars: Episode 7 in 3D.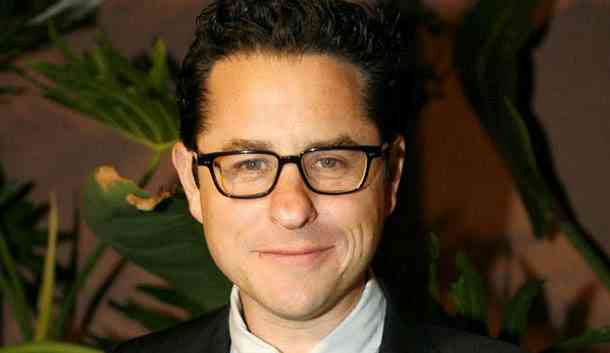 J.J. Abrams talked with the Telegraph discussing his latest book "S". He also revealed that Episode 7 might be shot in 3D and that the movie won't be so secretive as Star Trek: Into Darkness…
From The Telegraph:
(it's a telephone interview)
…..Suddenly, though, the line goes quiet. A moment later Abrams laughs incredulously. "Are you kidding me? My god. My office… I'm working on the Star Wars script today and the people in my office have covered up all my windows with black paper. I guess they wanted to make sure no one could see what I was doing." He seems lost for words, for the first and last time in our conversation. "It seems rather extreme."
Abrams is a classic geek, then, a tinkerer – something that should hearten those who are hoping for a return to the rough, space Western feel of the original Star Wars trilogy.
"Magic is something that's informed what I've done," he says. "The magic that works, to me, is the magic that feels completely grounded and real and tangible, and movies and television are extensions of that."
That's why Abrams doesn't like to fumble his big reveal. Which takes us back to Star Wars. The film won't be released for almost two years, yet, as Abrams's blacked-out windows attest, it's already the subject of feverish attention. When we spoke, Abrams was discussing the idea of shooting the films in 3D, a technology about which he seems fairly sceptical. "Yeah, I'm not like a 3D fanatic," he says. "I did feel pressure to do it on Star Trek Into Darkness, but it ultimately I understood why it was important to the studio. I was actually really glad in the long run that we did it that way, and I think it worked all right."
Before the release of last year's Star Trek Into Darkness, Abrams tried to keep secret the identity of the villain played by Benedict Cumberbatch – something he now regrets. "We were trying to preserve the unexpected for the audience, but it came across as if we were trying to be too clever," he says."Star Wars is in every way a different animal. It's always been a more open, fan-engaged universe than I've been used to, so I'm sure there'll be some sort of compromise. But it feels to me like there's a purity in not knowing every little thing."