EW Talks to Cast and Crew of The Last Jedi Regarding Some of the More Prominent Cameos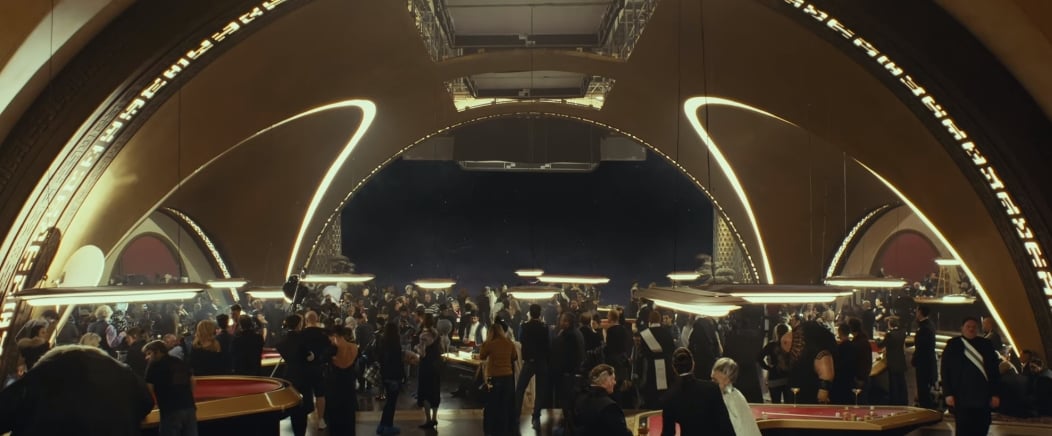 EW is posting new articles fast and furious this week in the wake of the release of The Last Jedi. Continuing on from the pieces we've already seen, EW has a couple more pieces out. This time focusing on some of the cameos and Easter eggs in the film.
SPOILERS!!!
First and foremost among these is the appearance by the little green man himself. EW's piece discusses the secrecy and extensive measures to keep Frank Oz's involvement quiet. But they also speak to Rian Johnson about why he chose to include Master Yoda.
When I was thinking about what Luke's arc is going to be, and realized that someone coming back and kicking his butt would be his final beat on the island, Yoda just made the most sense.
Hamill on why Luke needed Yoda:
Luke is not the sharpest tool in the box. Things are right in front of him, and he doesn't get it. Like when I'm looking for Ben Kenobi and I don't recognize Alec Guinness for who he is. I shoo Yoda away, 'Get out of my rations, I'm looking for a great Jedi warrior!' Those touches are so human."
So why Yoda and not bring Ewan McGregor in as Obi-Wan? Johnson also chimes in on that as well:
If we had brought Ewan in, it would have been fun, but Mark as Luke has never had a relationship with the Ewan version of Obi-Wan.
Head over to EW for the whole piece, including comments from Hamill on working with Frank Oz again.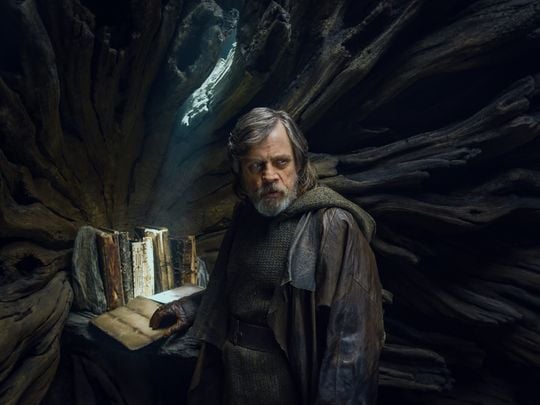 In the second piece today, EW delves into some of the smaller cameos in the film. We all know there are a number of celebrity cameos in the movie. Most people were able to spot Gareth Edwards in the trench on Crait. But some of them are more surprising, like Rogue One composer Michael Giacchino providing a voice to the Force Whispers coming from the tree on Ahch-To:
The sound editors had a group of 20 actors in a vocal "loop group" to create crowd noises and other effects — and one of the participants lending his own voice was Oscar-winning composer Michael Giacchino (Rogue One, The Incredibles.) "He directed us doing this chant," Klyce said.
And what were the voices saying? The piece doesn't give specifics, but it does have meaning.
"We thought, why don't we use something there that's a call, but also a chant," Wood said. "So we worked with the story group, Leland Chee and Pablo Hidalgo, to come up with something from Star Wars Legends stories that had a Force connection. It's all obfuscated now, and there's reverse reverb that changed it up, but what they're saying is a Force sort of mantra."
Head over to EW for the rest of the piece which discusses Mark Hamill's second role in the Canto Bight Casino, Joseph Gordon-Levitt's cameo appearance, and the extensive measures taken to relieve Carrie Fisher from some unnecessary screen time.