Gareth Edwards on Director Krennic's Accent in Rogue One and His Interaction With Darth Vader!
USA Today recently spoke with Rogue One director Gareth Edwards about the iconic (and soon to be iconic) villains in his upcoming A New Hope prequel that hits theaters this December. He talked briefly about what type of villain viewers can expect Ben Mendelsohn's Orson Krennic to be in the film as well as what it was like filming with Darth Vader on set.
According to Edwards, Krennic will be very different from other Imperial officers that we have seen before on screen.  He is in a different class and has his own unique personality that should set him apart from the others.  It will be interesting to see how he responds to the officers around him and how he interacts with his superiors. We know we will see him interacting with Vader on screen, and from the one line of dialogue we've heard so far, he appears to be a very passionate individual.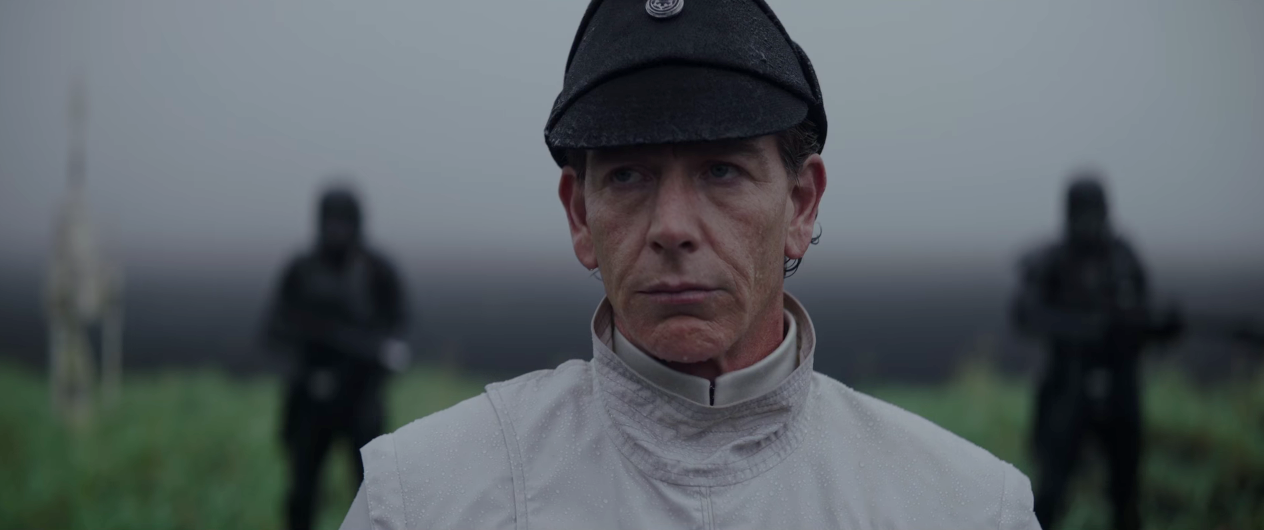 Here's what Edwards had to say about Krennic (from USA Today):
Because top men in the Empire such as Grand Moff Tarkin — played in the original Star Wars by Peter Cushing — are upper-class types, Edwards recalls Mendelsohn asking if he should adopt "a very posh English accent." But the director preferred Krennic, the man in charge of the advanced weapons research wing of the Imperial military, not be a part of that boys club.

"It feels like if the Empire ever have a job vacancy, they go to the Royal Shakespeare Company to headhunt people," Edwards says. "I like the idea that Ben's character was much more working-class" and rose in the ranks "through sheer force of personality and ideas."

That said, the director adds, Krennic "hits a brick wall in the hierarchy where they won't let him in the club and it's going to turn into a them-or-us situation: either Krennic or Tarkin and the others."
It's no secret now that Vader will be an important part of Rogue One.  However, as many have already suspected, he will be used sparingly, yet hopefully to great effect in the movie.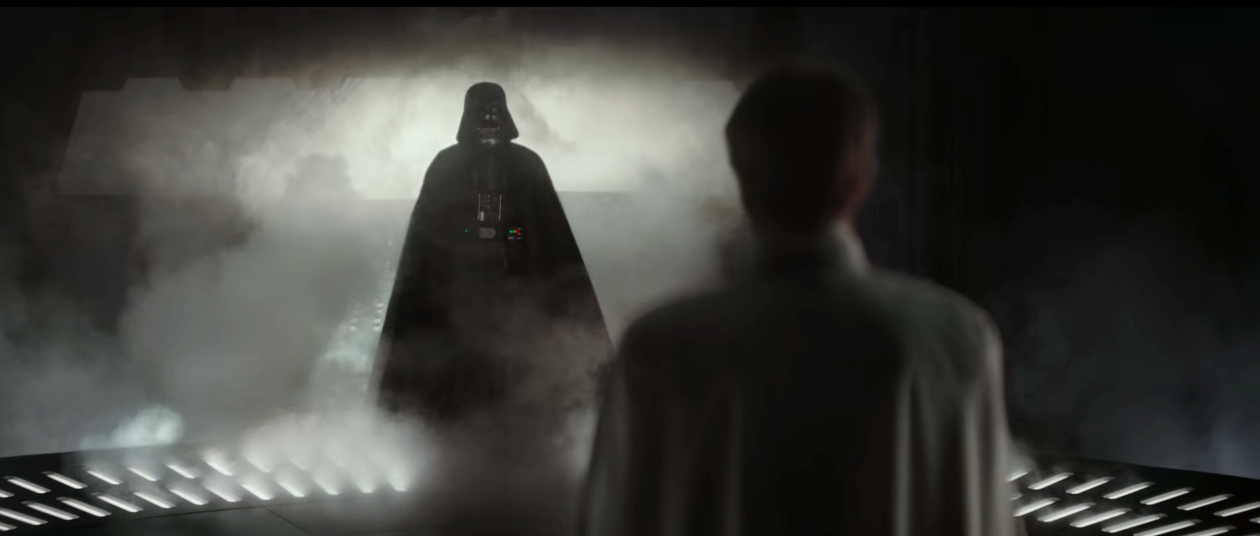 Here's what Edwards had to say about Vader's presence in the movie and what it was like filming with the iconic villain:
Working with Vader, though, was on another level for Edwards. Voiced again by James Earl Jones and featuring various actors inhabiting the old battle armor and helmet, Vader is used sparingly in Rogue One yet whenever he power-walked into a scene, everybody around morphed into a 4-year-old, according to the director.

"It's like we're at the playground again and there's this hero sort of standing there," Edwards says. "You end up very respectful of him: Even though you know there's a guy inside the outfit, you still talk to him like he's Vader."

While filming one of Krennic's first scenes interacting with the Sith lord, in the middle of a take Mendelsohn called Edwards over, and the director was nervous something was wrong.

"He went, 'It's Darth Vader. We filmed with Darth Vader,' " Edward says. "And I was like,'I know. It's amazing, isn't it?' It was like no one wanted to admit that they're having a little fanboy freak-out but everyone did. It's impossible not to. He's so iconic."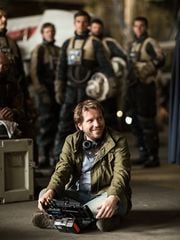 We're just 51 days away from the premiere…
Jordan Pate is Co-Lead Editor and Senior Writer for Star Wars News Net, of which he is also a member of the book and comic review team. He loves all things Star Wars, but when he's not spending time in the galaxy far far away, he might be found in our own galaxy hanging out in Gotham City or at 1407 Graymalkin Lane, Salem Center, NY.