Star Wars Rebels Review: S01 E05 "Out of Darkness."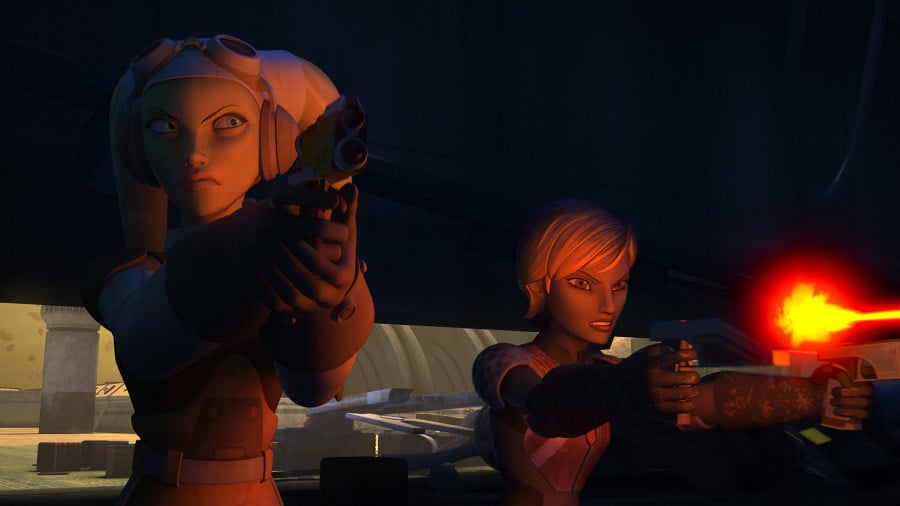 The latest episode of Star Wars: Rebels is available from the Disney XD app. Read the latest installment of Herman22's awesome series of reviews after the break.
As always there are SPOILERS if you haven't seen the episode yet, but here's a little taste of Hermann22's review:
I've been pounding the table for this and it….kinda happened? So many Clone Wars references you won't know what to do with yourself? Asteroid base? Confused? SCROLL DOWN YO!

"Out of Darkness" is another check mark in the lovely "character development" box. Does this episode deliver powerful moments where the fan base will be talking for weeks about the ramifications? Yes and No. But there is also NOTHING wrong with smaller scaled episodes focusing on learning about two central characters more. Or in Hera's case…more of nothing. You also might be wondering "Hey!…Didn't we get a buddy episode like this already with Zeb and Ezra?" and you would be correct. Before you get bent out of shape please know that the circumstances are VERY different and could also prove to be bigger reveals down the road.
As a fan of Sabine I'm especially looking forward to checking this episode out and, oh yeah, Clone Wars references! Here's a sneak peek:
Read the rest of Hermann22's awesome review and then discuss the episode with the rest of your fellow fans in The Cantina!