Bob Iger Talks Plans to Further Meld Star Wars with Disney.
Disney CEO Bob Iger recently glowingly lauded The Force Awakens in the company's annual report. Find out what else Disney has in store for Star Wars after the jump.
With the world of geek culture squarely sited for December 18th, 2015 it's easy for other morsels of Star Wars news to slip through the cracks, but not for us Bloggers. Recently both Iger and Disney CFO Jay Rasulo spoke about upcoming plans the "House of Mouse" has for their plethora of blazing hot franchises (yes, aside from Star Wars.) They spoke about Frozen and Marvel, according to this report from The Wrap, but also threw in a few SW nuggets:
. . . Iger predicted that the company would likely see some sales of merchandise ahead of the film. Still, that's the least of Disney's hopes for the movie, with Iger saying that the company plans to "greatly increase 'Star Wars' presence in multiple locations across the world" in the company's parks […]

"The plans are ambitious and so it's going to take time," Iger cautioned. Nonetheless, he noted that "we'll be adding 'Star Wars' into that pantheon [of franchises] in a very, very significant way."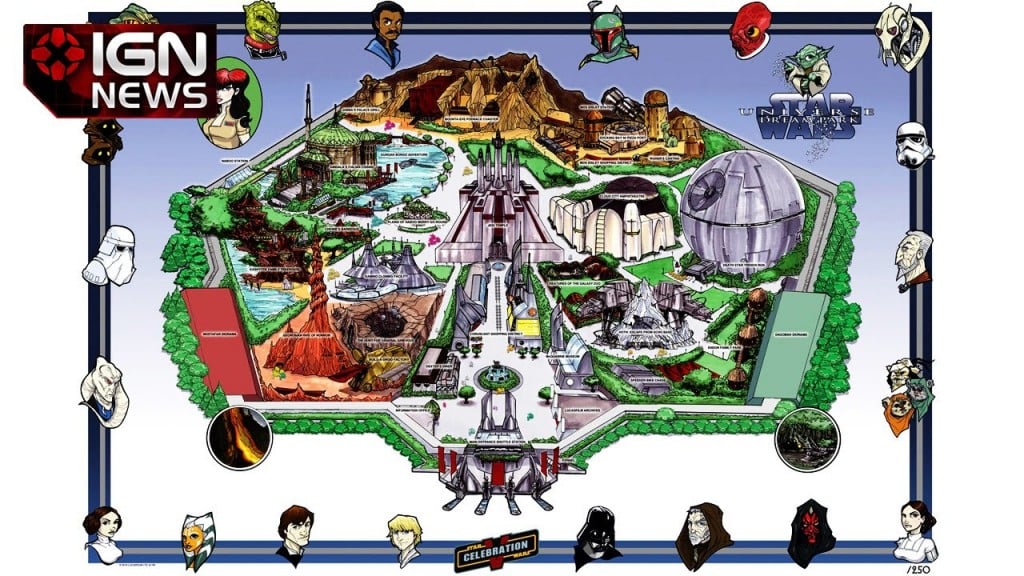 Variety.com also covered the theme park bases with a little more juice:
"a fair amount of design and development (taking place by the company's Imagineers) to greatly increase 'Star Wars" presence in multiple locations around the world" […]

While Iger said specific plans would be announced "later in 2015" […]

In a separate interview with Bloomberg Television, Iger said, "Fairly soon, I'm sure we'll be ready to go public with some specifics. But it's safe to say that you'll see a lot more 'Star Wars' at Disney and at Disney parks in the near future."
Variety goes on to report there are a lot of events happening this year which could be used to announce Disney BIG Star Wars plans:
First up is "Star Wars Celebration," which will take place April 16-19 inside the Anaheim Convention Center. There's May 4, long embraced by the franchise's fans as "Star Wars" Day. And Disney's version of Comic-Con, the D23 Expo, is set for Aug. 14-16. It also will take place in Anaheim. Of course, there's Dec. 18, when "The Force Awakens" bows in theaters, but it's likely Disney will have announced its park plans for "Star Wars" by then.
Last year it was rumored and reported that Disney had some ambitious plans to add Star Wars themed features and attractions to their parks, like a certain fully realized version of the Cantina from A New Hope. That sounds pretty ambitious, but extremely exciting and appealing to the SW tourist. While we can't confirm just what kinds of attractions Disney's Imagineers are cooking up we can only speculate and hope that Disney has some great plans in store. And if anyone from Disney is reading this Blog, as I'm sure they are, three words: Millennium Falcon tour. Just sayin'.