New Star Wars Attractions for Disney's Theme Parks in Development.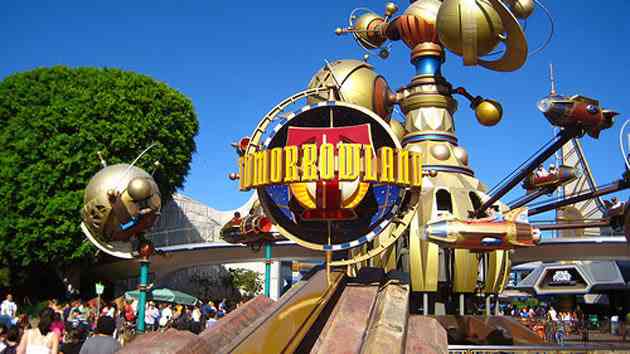 While this week and the next week will probably be slow as far as news on Star Wars Episode VII goes due to the fortnight-long break in filming, Disney seems to be ensuring that interest in the franchise as a whole still stays up. Case in point, CEO Bob Iger announced to Variety that Disney is planning on adding more Star Wars rides to their various theme parks.
Let's dive into the interview.
The Walt Disney Co. plans for "a far greater Star Wars presence" in its theme parks, company chief Bob Iger said Tuesday.

 

The first look at new attractions based on the sci-fi franchise, beyond Star Tours that currently operates at several of its parks, will be revealed next year, Iger said during a conference call with analysts to discuss Disney's record third quarter results.

During the call, Iger said when Disney now decides to build new attractions, "the likelihood of their success is greater" when they're branded. "When we grow Star Wars presence, which we will do significantly, you will see better bets being made that will pay off for us than were made in the past," adding that leveraging the collection of popular franchises and properties that the company owns for rides and experiences will deliver "better returns than we saw in the past."

 

When asked if Disney was looking to broker new licensing deals with other franchise owners for attractions the way it did with James Cameron's "Avatar," Iger dismissed the notion, citing properties owned by Marvel, Pixar and Lucasfilm. "We don't have to license from third parties," he said. "We own them all."
It should also be noted that the only reason that we are just now hearing about Disney's plans for theme park attractions nearly two years after buying Lucasfilm is because they wanted to make sure the acquisition was firmly in place (in the event that some outside force altered the deal). Nonetheless, it's good to know that we may be hearing about the "Orange Harvest" project that Disney teased at last year's D23 Expo a few months from now.
Grant has been a fan of Star Wars for as long as he can remember, having seen every movie on the big screen. When he's not hard at work with his college studies, he keeps himself busy by reporting on all kinds of Star Wars news for SWNN and general movie news on the sister site, Movie News Net. He served as a frequent commentator on SWNN's The Resistance Broadcast.