Editorial – Why The New Han Solo Movie Will (Probably) Be Fine.
Since it has been announced, the planned Han Solo prequel has been the subject of controversy among Star Wars fans, with many ambivalent at the prospect of anyone but Harrison Ford playing the titular space pirate. Here's why we think the movie is going to work out just fine, and why people shouldn't get too worried over the movie.
On May 22, 2014, the floodgates were opened for Star Wars spin-offs when it was announced that movies for the franchise would be released annually, starting with the Gareth Edwards-directed project now known as Rogue One. Generally speaking, this reveal was met with a mix of excitement from fans who wanted to get more of their Star Wars fix and a degree of indifference from those who weren't as interested in movies outside of the Sequel Trilogy. Rumors of Boba Fett and Obi-Wan movies stirred around, exciting many fans… And then came Han Solo, which has left the fandom divided over its very concept. Sure, you have a number of fans looking forward to more Star Wars (and are grateful that Lucasfilm is providing a greater insight into the era between the Prequel and Original Trilogies), but there are still a lot of people who have taken to looking at the movie as an unnecessary cash-grab at best and a potential trainwreck that could jeopardize the legacy of the character at worst.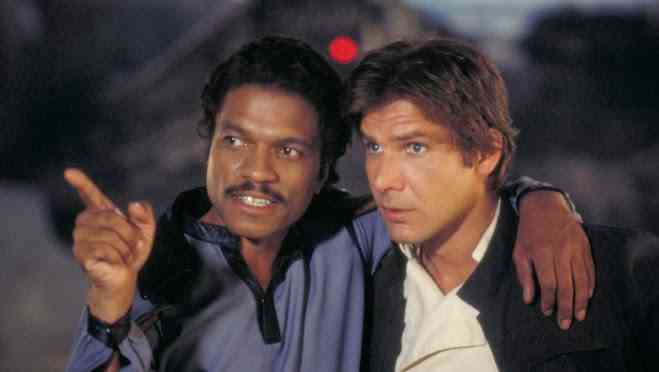 Right now, there is very little we know about the Han Solo film (which makes sense, considering that it's still two movies out and hasn't even started production). We do know that it's going to be something of an "origin story" for the character set between the events of Revenge of the Sith and Rogue One, but we have little to know what that story is going to entail (aside from the few hints in-canon that suggest that we may see how and why Chewie made a life-debt to Han, and rumors that we might see how Han got the Millennium Falcon from Lando). In May, Alden Ehrenreich (Hail, Caesar!) was officially cast as the younger version of the swashbuckler, and more recently, Lucasfilm announced that it cast Donald Glover (Community) as Lando Calrissian in the film. (Based on the comments on our site and the forum, the consensus seems to be that Glover's casting has been well-received.) Variety has also reported that there will be a major role for a black actress (quite possibly be Sana Starros from the Star Wars comic books), with Tessa Thompson, Zoe Kravitz, and Naomi Scott as potential candidates to play this character.
While Ehrenreich may not look a whole lot like Ford, the directors of the film have indicated that he absolutely nailed his audition and that he's going to get the character right. Glover bears a closer resemblance to Billy Dee Williams, but like Ehrenreich, the young actor has pretty big shoes to fill (though he at least has less pressure placed upon him). Aside from Ehrenreich, who has to deal with the so-called crime of having to play Han while not being Harrison Ford, there have not been any real objections to the cast assembled for the picture thus far (unless you're Billy Dee Williams). Basically, the grievances around this movie continue to be about the character it's about more than the actual talent involved – and that's where we feel the movie will surprise fans.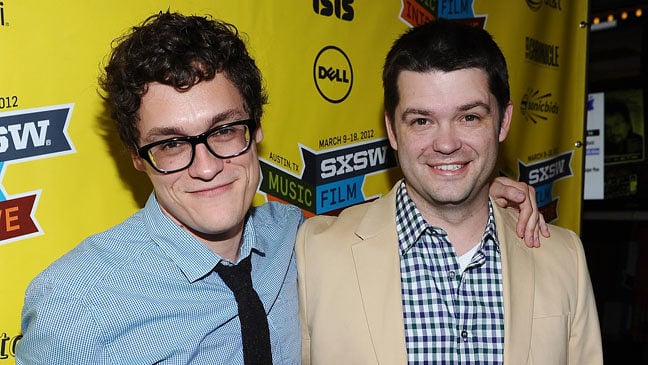 For starters, you have co-directors Phil Lord and Christopher Miller collaborating once again to work on the project – rising stars in Hollywood who already have a string of hits under their belt early on in their careers. The way we see it is this: if these two managed to turn a movie about overpriced building blocks into The LEGO Movie – one of the better animated films recently  – then they can find a way to make one of the toughest pitches to Star Wars fans work. As mentioned earlier, they're extremely confident in Alden Ehrenreich's acting ability, as they've stated on multiple occasions – since Ehrenreich will either make or break the movie, their confidence in him and and their consistent commitment to quality both suggest that the movie will turn out just fine. That's not even getting into the fact that the film also has Lawrence Kasdan – the scribe who arguably understands the character of Han Solo more than any other writer – handling the screenplay (alongside his son, Jon). Or the fact that Kasdan's script was praised by concept artist Iain McCaig as one of the best he'd ever read.
In addition to the talent to look forward to, there is also the tone, which is sure to be unique in this growing Star Wars universe. Han Solo will provide us with a unique set of viewpoints that could combine to build something truly fresh for a Star Wars movie, especially considering that the movie will be the first in the series to not have anything to do with the Force. Lucasfilm is creating a movie that will undoubtedly exist in the underbelly of the Star Wars universe and focus on a story of smugglers, space pirates, and gangsters; at the same time, it won't all be some cynical attempt to make the dynamic Star Wars galaxy into some sort of gritty crime drama. This film is being directed by comedy directors, people who will surely bring some of Han's trademark sarcasm and dry humor into a world of crime, illegal racing, and gambling, but on top that, these comedy directors will be working with an award winning cinematographer in Bradford Young who will bring his unique visual palette and dynamic style to the Star Wars underworld.
And as far as story goes, there are no guarantees obviously, but if one wants to look for the benefits of going back into earlier times in the life of Solo and Lando, one need look no further that Marvel's Star Wars comics. Of all the comics released since Marvel started carpet bombing us with new Star Wars content, the most universally praised have been the Lando and Han Solo limited series. These isolated glimpses into Mr. Calrissian and Mr. Solo's life in the underbelly of society in the galaxy far, far, away have been the most emotional, the most exciting, and the most memorable to many fans. Much of this can be chalked up to great writers and artists delivering those stories, but it does show that these characters are ripe for exploration and their dynamic histories make for fascinating exploration.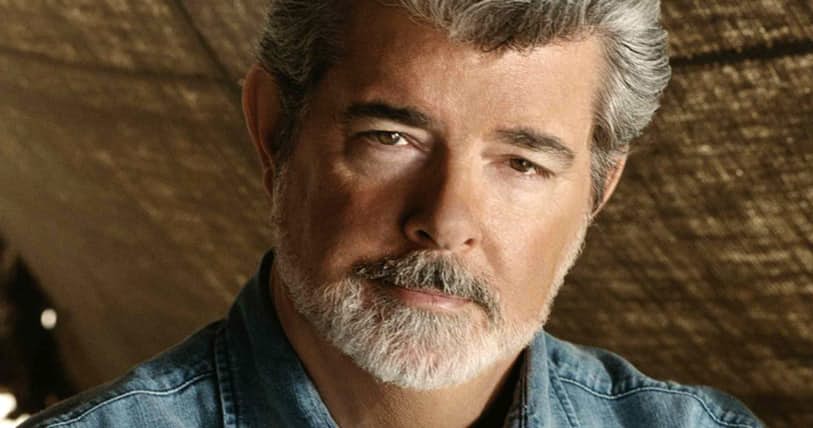 Finally, regardless of all the arguments made above and the inherent risks and pitfalls of this going back to reexamine a young Han Solo, there is one more argument that is difficult to push aside for the potential of a Han Solo movie: the character's creator wanted it.
From last year's Future Filmmaker panel. The standalone ideas in development came from George Lucas, the exception being Rogue One. FYI

— Pablobot Hidalgonk (@pablohidalgo) July 30, 2016
For most fans, Harrison Ford not playing the character is probably the biggest reason why some people just can't go along with this new Han Solo film. Some fans might never get over the fact that that Harrison Ford is no longer playing the iconic character. However, if Phil Lord, Christopher Miller, Bradford Young, and Jon and Lawrence Kasdan can work together to capture the magic of the Star Wars Galaxy, and if Ehrenreich can pull off a good take on the title character, Han Solo just might work. The movie hits cinemas May 25, 2018.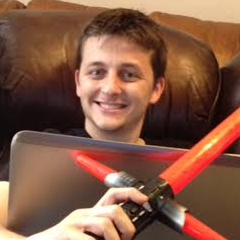 Grant has been a fan of Star Wars for as long as he can remember, having seen every movie on the big screen. When he's not hard at work with his college studies, he keeps himself busy by reporting on all kinds of Star Wars news for SWNN and general movie news on the sister site, Movie News Net. He served as a frequent commentator on SWNN's The Resistance Broadcast.