'The Mandalorian': Carl Weathers To Begin Filming for Season 3 Tomorrow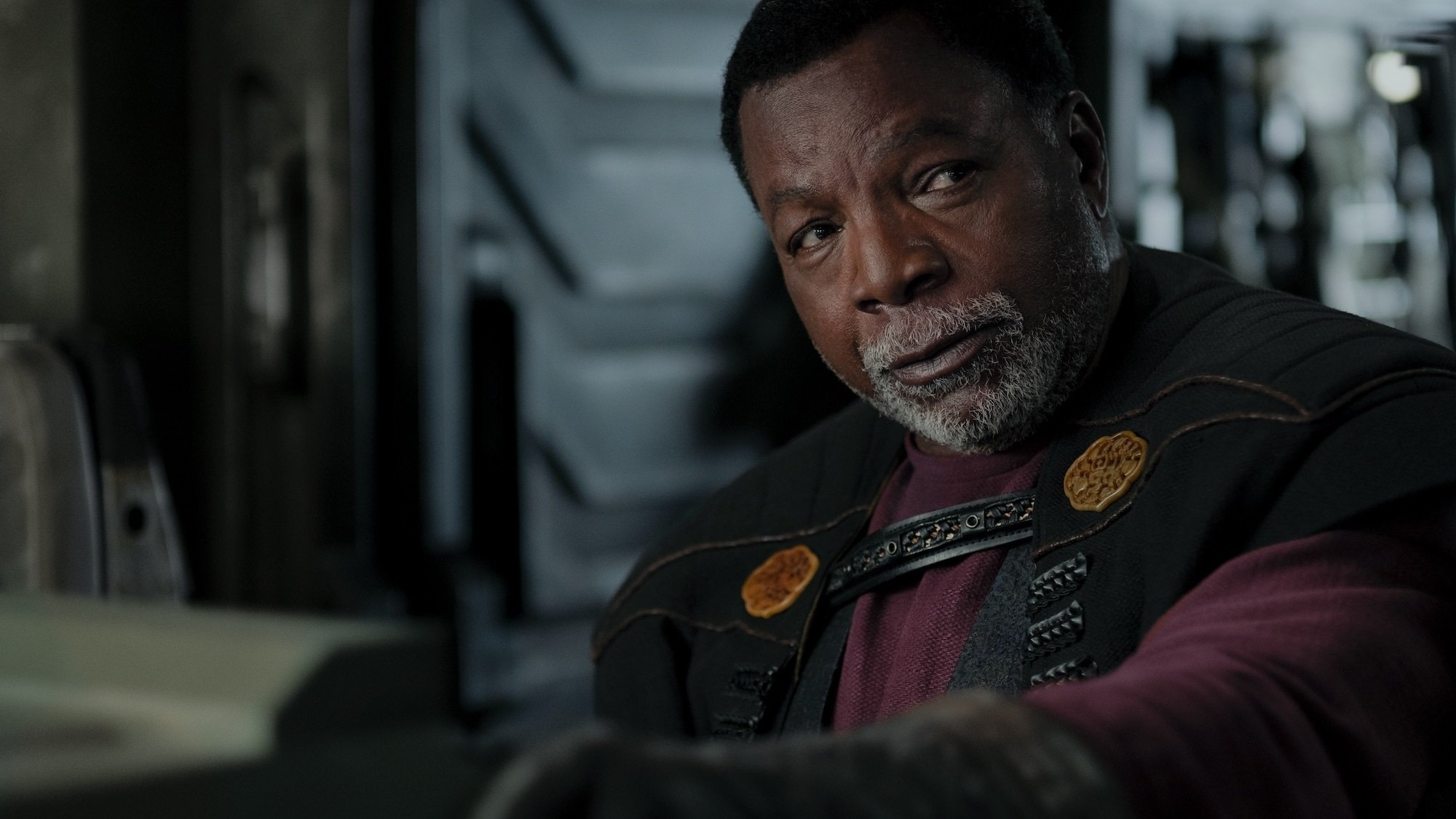 Carl Weathers confirmed on Twitter today that he will begin filming his return as Greef Karga for The Mandalorian Season 3 tomorrow, October 13. This represents the first official confirmation we've had that the series is already filming, though the actor had already said that work would begin in September.
Following his initial reveal that the series would begin production in September, Weathers took to Twitter today to excite fans about the show and Karga's return!
Mandalorian, season #3 begins for Yours Truly, on tomorrow. Greef Karga will be back on Disney+. #BePeace

— Carl Weathers (@TheCarlWeathers) October 12, 2021
Weathers is also returning to direct an episode of Season 3. The show is filming at its usual Los Angeles location, and will once again use the train yard for scenes not filming inside the now famous "Volume" visual effects LED production room. This is nothing new, as all of these were used for both Seasons 1 and 2, and were also used for the productions of The Book of Boba Fett and Obi-Wan Kenobi.
The next chapter of The Mandalorian story will come out this December via The Book of Boba Fett, which will debut on December 29. While you wait for the marketing campaign of that show to kick off, and if you don't mind minor fun spoilers, be sure to check out our exclusive description of a sequence that will be featured in the series.
Miguel Fernández is a Spanish student that has movies as his second passion in life. His favorite movie of all time is The Lord of the Rings, but he is also a huge Star Wars fan. However, fantasy movies are not his only cup of tea, as movies from Scorsese, Fincher, Kubrick or Hitchcock have been an obsession for him since he started to understand the language of filmmaking. He is that guy who will watch a black and white movie, just because it is in black and white.