Star Wars Weekly Buzz! Billy Dee Williams Wants Star Wars to Leave Lando Alone and More!
This week on our Star Wars Weekly Buzz:
Marc Thompson Brings Thrawn to Life in Audiobooks, Two new Korean 'Rogue One' posters hit the web, Mark Hamill sits down with BB1 television to discuss fake autographs, ILM discusses the finalists and winners of the first ILM Art Department Challenge, The Star Wars AFTER Show, Awaken Your Messages with Exclusive Star Wars Stickers plus a Q&A session with artist Truck Torrence, and of course – Lando Calrissian…
First we start the Buzz with a very fresh interview with Lando Calrissian himself – Billy Dee Williams. Many fans are hoping to see Lando appearing in the new sequel trilogy, but what are the chances for that? The Huffington Post got a chance to talk with the actor, and here's what he had to say:
Q: In recent weeks there's been rumors surrounding the possibility of Donald Glover portraying a younger version of your "Star Wars" character, Lando Calrissian for Han Solo's developing film. Are there any favorites you would consider for the role?

A: I don't know who Donald Glover is. But as far as I'm concerned, I would say they ["Star Wars" producers] should leave that character alone. I don't think you can do any more than what I did with that character. I think I made that character into something very special, and I can't imagine anybody else doing it, to be very frank with you.
Q: If the opportunity presented itself, would you have any interest in reprising your role for a future "Star Wars" film?

A: Yeah, if that's what they want me to do I would be very happy to do it – as an old man [laughs]. But I don't know if anybody could bring the kind of quality that I brought to any of those characters I've played. It's only because, I'm not a person who thinks in terms of ethnicity. I think in terms of bringing what is very special about my point of view as an individual. And I think that's probably why those characters worked in a certain way.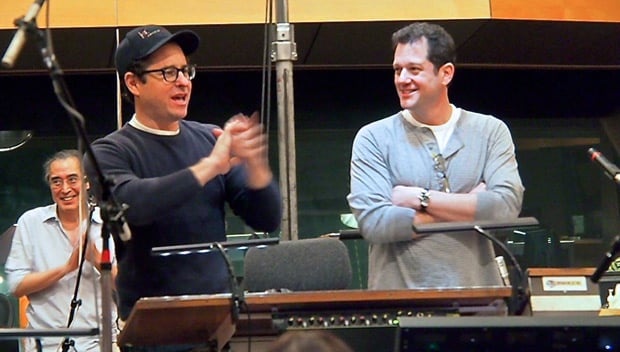 Next we have composer Michael Giacchino, who took to Twitter to express his excitement about the upcoming Rogue One movie that he will have to score in the following 3 months 🙂
Thx for all the great @twitter shout-outs regarding @RogueOneMovie !Thrilled to be a part of the Star Wars family. pic.twitter.com/CaQW1dqK1Z

— Michael Giacchino (@m_giacchino) September 16, 2016
Also want to say I love Alexander Desplat's work and was looking forward to his score. It's a crazy biz but sometimes schedules just clash.

— Michael Giacchino (@m_giacchino) September 16, 2016
Last week on our Social Buzz we reported the winners of the first ILM Art Department Challenge. In a new video, ILM discusses the finalists and winners with commentary. You can check out more about the contest here. Conrgrats again to the WINNERS and the people who took part in the competition.
Two all-new Korean Rogue One: A Star Wars Story poster images were released on StarWars.com's Twitter page. Check them out in case you missed them yesterday!
Incoming: Official #RogueOne intel from South Korea and Japan. pic.twitter.com/iXAY9zL5p9

— Star Wars (@starwars) September 15, 2016

The Latest Star Wars AFTER Show is Here!
Andi Gutierrez sits down with a few Lucasfilm employees to talk about Star Wars Rebels, all of the awesome Star Wars coming out of Marvel, and more!

Marc Thompson Brings Thrawn to Life in Audiobooks. In an interview withe UnboundWorlds.com, the voice actor talks his audiobook work, voicing Thrawn in the 20th anniversary edition of Timothy Zahn's Heir to the Empire, and shares his thoughts on the animated Thrawn in Season 3 of Star Wars: Rebels.
Here is an excerpt from the interview:
When I first started trying to come up with the voice for Thrawn, I was fascinated by the idea that he was a Chiss. Blue skin, red eyes. That was unusual, because most of the generals and admirals in the Empire up to that point were white British sounding men. In some of the books it was implied that the Empire was a bit xenophobic. So originally I was playing with the idea of giving him an accent that would make him seem foreign or like an outsider to what we typically hear in the Empire. But as we recorded it my director, Kevin Thompsen, rightly pointed out that he felt Thrawn's genius was very reminiscent of Sherlock Holmes. So we went back and recorded Thrawn as a deep baritone voiced Brit. I think it works much better than what I had started with. The Noghri were really fun to voice, but were challenging because they can be a bit rough on the throat.
You can find more of the interview over at UnboundWorlds.com.
Star Wars: Episode VIII director Rian Johnson is very happy that he didn't lose any part of script to computer error.
I wrote SW using @fadeinsoftware. First time I've finished a script without losing a word of work to a crash. https://t.co/y4EC4huxgs

— Rian Johnson (@rianjohnson) September 15, 2016
Same here with Rogue One. https://t.co/E6A3uRD74l

— Gary Whitta (@garywhitta) September 16, 2016
From the Jedi Master Himself!
Mark Hamill talks autograph forgaries and how to beat the dealers on BBC1.
Mark responds to Daniel Logan's Twitter question with a hilarious answer.
How do you feel about this @HamillHimself 😉

Via @DeathStarPR pic.twitter.com/IyppJySVlL

— Daniel Logan (@Daniel_Logan) September 13, 2016
#Shocked! Either an elaborate prank or punishment for not finishing my training. #LightningRodLuke #JoltedJedi https://t.co/oM7vhB1333

— Mark Hamill (@HamillHimself) September 13, 2016
All- New paperback copies of STAR WARS: THE FORCE AWAKENS by Alan DEAN Foster will be available from booksellers on Sept 27th.
Included with this book are two pieces of extra material. First is the short tale BAIT written by Alan Dean Foster that originally appeared in Star Wars Insider #162. The second is THE PERFECT WEAPON by Delilah Dawson which was originally published as an ebook exclusive. You got to get your hands on these…
On sale 9/27. Paperback of #TheForceAwakens. Includes short story BAIT and The Perfect Weapon by @DelilahSDawson pic.twitter.com/fqsI1i6lEq

— Star Wars Books (@DelReyStarWars) September 13, 2016
StarWars.com: Awaken Your Messages with Exclusive Star Wars Stickers/ Also a Q&A with the Artist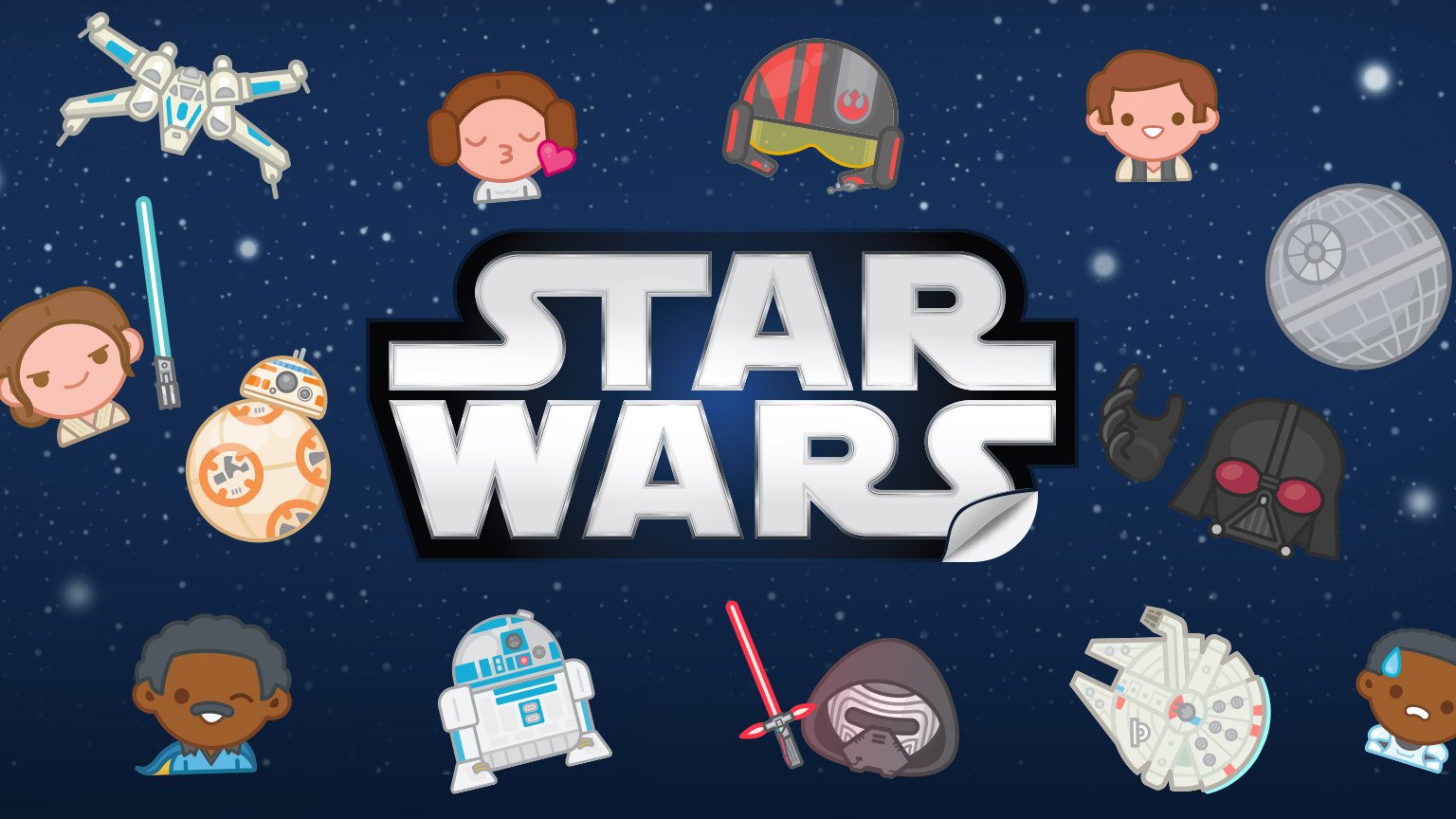 StarWars.com has details on the the Star Wars Stickers iMessage app that is available for $1.99 in the App Store for iMessage. The App includes 21 animated stickers that allow users to enhance their iMessages with characters and props from Star Wars.
Click here for more details and an interview with the artist!
The LEGO Star Wars Rebels Character Pack is out now:
The Ghost crew join the mix in #LEGOStarWars: #TheForceAwakens with the Star Wars Rebels Character Pack, out now! pic.twitter.com/dFXnVlrUg5

— LEGO Star Wars Game (@LSWGame) September 15, 2016
Star Wars: The Force Awakens retold in LEGO form:


The Pablo Hildalgo Spot
First here's Pablo's full interview with the Star Wars Show!

Pablo responds to a Twitter question regarding the status of Mace Windu.
@JeremyLangthorn He is with Harambe now.

— Pablo Hidalgo (@pablohidalgo) September 14, 2016
Another fan wants to know why does General Hux appears to have his own First Order flagship? Pablo hilariously responds…
@villakoiria more like, you head up a thing like that, you get a free flagship. No purchase necessary. Void where prohibited.

— Pablo Hidalgo (@pablohidalgo) September 14, 2016
And more:
Stay tuned for more next week.